Talented Trio come to Capital Theatres
At this crucial time for our theatres and the industry, we're delighted to bring three new key members of staff on board to lead ambitious plans for financial sustainability, the King's Theatre Redevelopment, and creative engagement. In the last few weeks, we've been lucky enough to meet them – and hear their thoughts on their new roles.
Charlotte Di Corpo is our new Director of Development, leading primarily on the King's Redevelopment Campaign. She has a track record of delivering transformative capital projects, which will be vital as we redevelop the King's Theatre as a thriving community hub by day, a premiere international stage by night and a historical jewel for the people of Edinburgh for years to come.
Charlotte has a wealth of fundraising experience. including roles at Scottish Ballet, Festivals Edinburgh, National Museums Scotland and, most recently, Glasgow Life.
She said, "As a passionate believer in the role the performing arts can play in the recovery from the pandemic, I'm delighted to be joining Capital Theatres at such an exciting but challenging time for the theatres. I look forward to meeting all of our generous donors who are helping us to realise the charity's ambitions as well as welcoming new supporters to this wonderfully dynamic organisation."
Over on the financial side of things, Crawford Hunt joins us as our new Director of Finance and Business Services. Crawford's background in sound financial management for another of Edinburgh's most cherished institutions, the Royal Edinburgh Military Tattoo, is never more needed than now as we emerge from 18 months without our regular income streams. He has over 20 years of senior finance experience across the charity, entertainment and banking sectors both in the UK and internationally.
He's delighted to be returning to theatre again, and said, "As a former munchkin and Oliver Twist it will be great to be involved again with theatre productions and the buzz of opening nights with full theatres.  I am also really looking forward to getting to know all the team better and being part of the redevelopment of the King's Theatre.   It's a theatre that my kids and I have been to many times and it will be amazing to see the transformation over the next couple of years.  Exciting times ahead."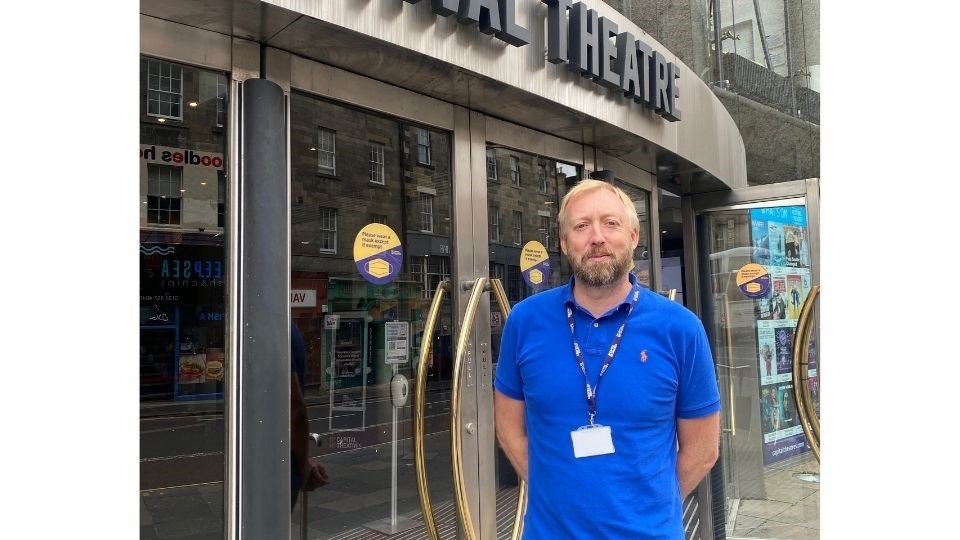 (Obviously, Crawford will be the first to know if we stage a production of Oliver Twist in the next few years.)
Creative Engagement is one of our most exciting departments and will soon be headed by Claire Symonds, who joins us following eight years leading The Lowry's internationally recognised artist development programme.
Claire's expertise in artist development and producing signals our commitment to nurturing Scottish talent and becoming a creative hub for the city and the country, alongside our already leading work in creative engagement with young people, those living with dementia and other diverse communities.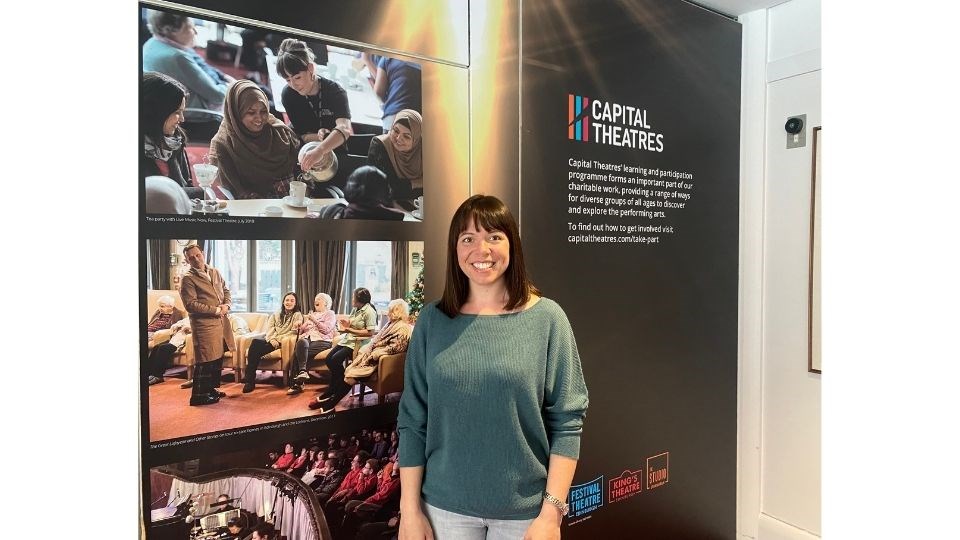 Claire said she is, "thrilled to be joining Capital Theatres as the new Head of Creative Engagement. With audiences returning to their seats and the redevelopment of the King's Theatre on the horizon, the next few years offer a great opportunity for us to explore how Capital Theatres can further strengthen its relationships with audiences, communities and local artists as we build on the brilliant work undertaken by the Creative Engagement team during the last eighteen months."
Fiona Gibson, CEO said, "These appointments, made as we begin to recover from the darkest days of the pandemic, signal our commitment to our buildings, our stakeholders, our audiences and our artistic community as we build a new bolder and brighter Capital Theatres."