King's Theatre redevelopment paused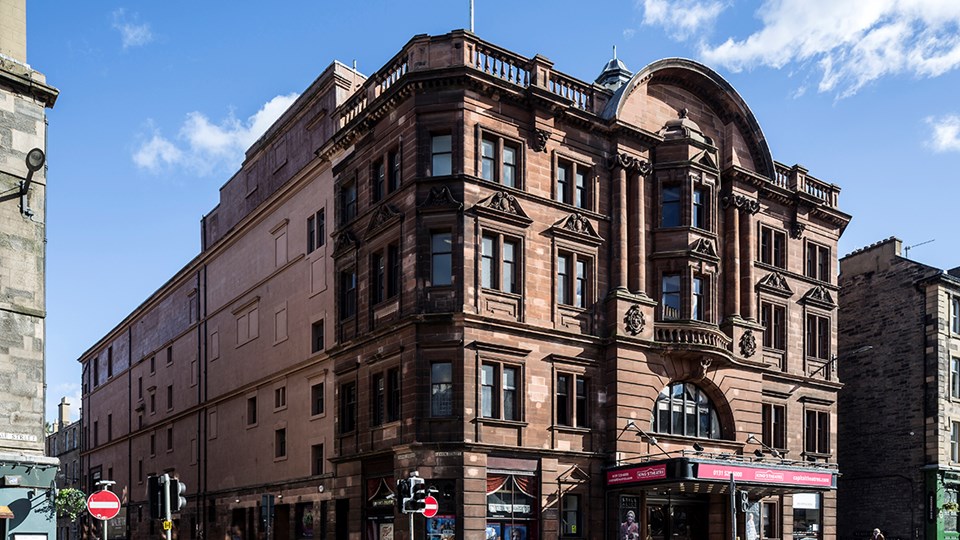 Capital Theatres, the charitable trust which runs the Kings Theatre, Edinburgh, today announced that the redevelopment project scheduled to start in September 2021 will be temporarily paused due to the impact of the coronavirus. Capital Theatres will now explore the potential of starting the project 12 months later, in September 2022.
Dame Joan Stringer, Chair of Capital Theatres, said: "Like so many, we are responding to unprecedented circumstances. Both our Project Board and Main Board met this week during which we considered the impact of the coronavirus on our plans for the King's redevelopment. What is absolutely clear is that we all remain committed to delivering on our plans to redevelop the King's into a modern venue, celebrating its rich heritage whilst sustaining it for future generations of enjoyment.
We are however realistic and recognise that the current situation will affect our ability to deliver the project in our current timescales. The redevelopment works were due to start in September 2021 completing in summer 2023. We have therefore taken the difficult decision to pause the project, and are exploring the potential of starting the project 12 months later, in September 2022. We are now moving into discussions with principal funders the City of Edinburgh Council and the National Heritage Lottery Fund alongside our design team to pause the project."
Opened in 1906, The King's Theatres Edinburgh is an important venue for touring drama, musicals and children's shows. It is home to Scotland's biggest Panto production and each year plays a pivotal role in hosting the Edinburgh International Festival. The King's has a unique place in the hearts and minds of many Edinburgh residents and is a theatre of national importance. The plans to modernise the existing facilities and transform the experiences of visitors, performers and staff will help the theatre to remain a vital part of Edinburgh's cultural provision for years to come.