First ever Tea and 'Jam' online session
Here at Capital Theatres, we are proud to be dementia friendly, even from our living rooms – so the first time, we are thrilled to be hosting our much-loved Tea and 'Jam' session online!
We think it's more important than ever to come together, celebrate talent (or enthusiasm!) and make some noise. For that reason, we would love for this session to be open to everyone, so please feel free to get the whole family involved. We usually provide the refreshments, but this week you'll need to provide your own. Grab a cuppa and a little bit of cake, and join us on Friday afternoon at 11am on Zoom (details below) for our virtual celebration - together, we'll create music and enjoy friendship, have a good sing-a-long, and maybe even have a dance or two!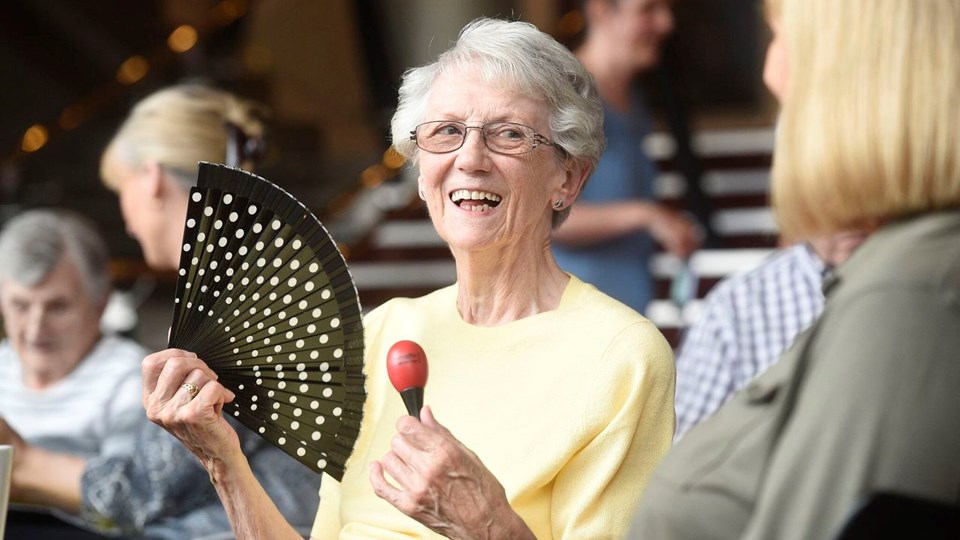 Professional musician and freelance engagement artist Gus Harrower will be with us to kick off the jam session, and then it's very much over to all of you! Join us with your favourite instrument, whether it's your flute, guitar, voice, kazoo, or something a little bit more home-made. We'd love to see some instruments improvised from the things you have in your homes, whether it's your pots and pans, some lentil maracas, or the ringing sound you get on a wine glass – we want to make music with you! Dawn, from our Learning & Participation team, and her daughter have provided some excellent inspiration for your instrument-making here:
How to make Musical Shakers at home
Watch out for another instrument-making video on Thursday!
If you'd like to get involved with our first ever digital Tea and 'Jam', please register your interest with Dawn at dawn.irvine@capitaltheatres.com, and she will send you the meeting details.
Zoom is a web app for video meetings – you can download it on your phone, tablet or desktop, and all you will need to log into our digital Tea and Jam session are the meeting code and password, which Dawn will provide once you have registered your interest. You can find the Zoom app for your phone in the iOS and Android app stores, and the desktop download is linked here.
We want to make this event fun, safe and enjoyable for everyone, so it will be monitored by a staff member. We'd love to hold these on a monthly basis, so please register your interest with Dawn (details above) if you can't make it this week, but you'd love to Jam with us another time.
Watch out for more content that you can engage with in our, 'Everyone's Sofa's a stage' series!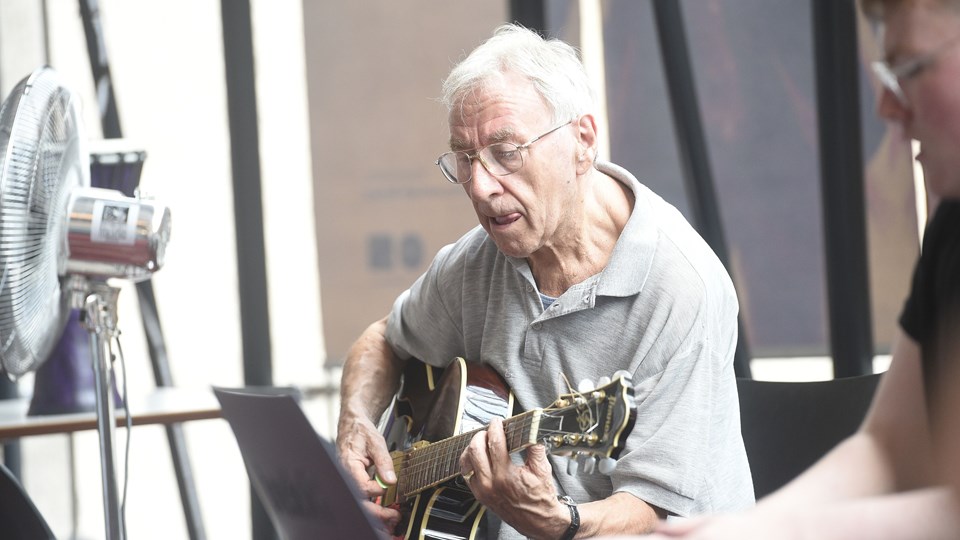 Here's what some of our previous attendees have said,
"My brother sings along, and now to my surprise gets up to dance."
"We love the friendly atmosphere."
"All we can say in words of old song: 'Thank you for the music and giving it to us'."