Putting on a Show During a Pandemic - Part 3
Southern Light is currently in the final run-up to its fundraising show in aid of the King's Theatre Redevelopment Fund. In this series of blogs, Fiona MacFarlane, one of the company's trustees, plots the journey that has lasted the length of the pandemic, and gives an insight into how different the process has been.
With one week to go we look back on our rehearsal process. Auditions and rehearsals usually follow a well-trodden path but not during a pandemic!
The last instalment highlighted the issues with Zoom rehearsals, and whilst we got together each week from October we were delighted when things opened up for us in May.
Our auditions are usually a very sociable day, with a casting committee made up of the Production Team and several members of the company, and the auditionees coming along and supporting each other as they entered. Not for this show. The casting committee was almost halved in size and each auditionee was given a time slot, which allowed for complete segregation and for all the sanitising requirements. We were lucky in that we carried out the process in the Capital Theatre's Studio and could utilise their protocols that had already be tried and tested by professionals.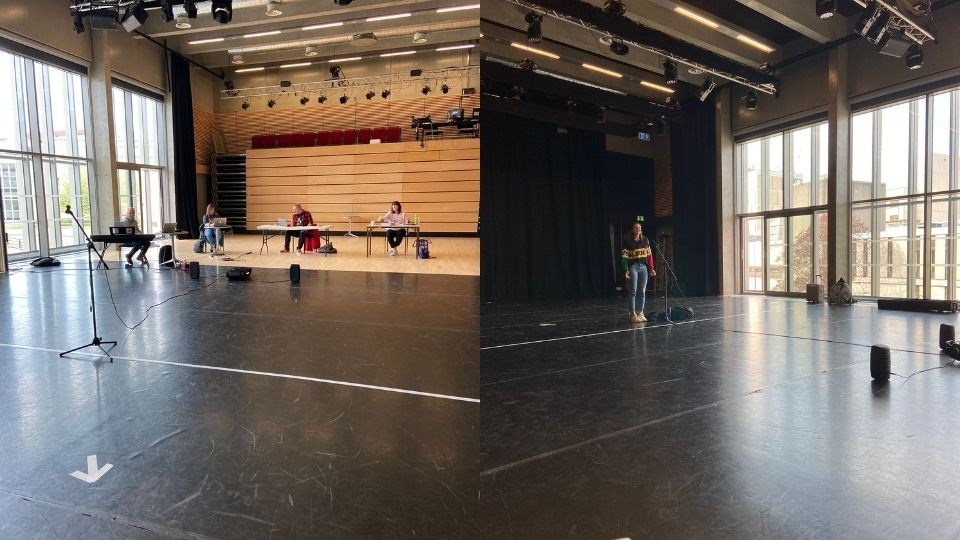 The panel sat at separate tables, and the auditionee was at the other end of the room. To sing to an audience – albeit one of only five people – for the first time in 15 months was emotional. But nowhere near as emotional as when the girls got together in our rehearsal tent and sang the harmonies, we had learned on Zoom, for the first time. There were tears!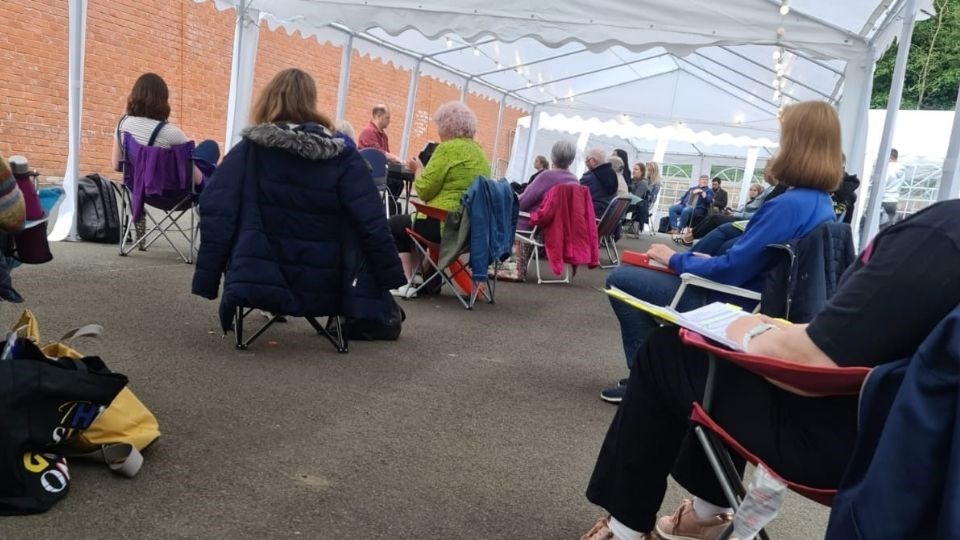 We had worked out that what we ideally required a 12-week rehearsal window and the change in government guidelines gave us a 14-week window. Therefore, there was a contingency should we have any hiccups. Luckily during the whole process there was just the need for one 10-day firebreak to ensure that a single COVID case didn't escalate into a significant outbreak. We just reverted to good old Zoom and got a Sunday off!
With a cast of over 50 we were lucky, but our COVID protocols were strict, and our rehearsals have remained outdoors with masks until the fortnight before the show. Even then masks remained for the move indoors, as even West End shows have discovered, positive cases in the company can result in the show closing. We were very lucky with the weather as this photo shows what the weather was like 24 hours after one of our rehearsals.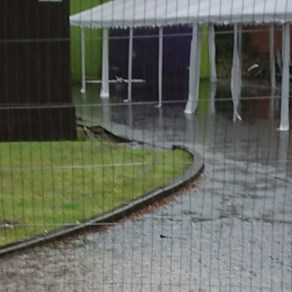 Our tented village has served us well and had the added advantage of providing us with a way of advertising our show too, which saved us having to explain why we were singing and dancing in a car park!