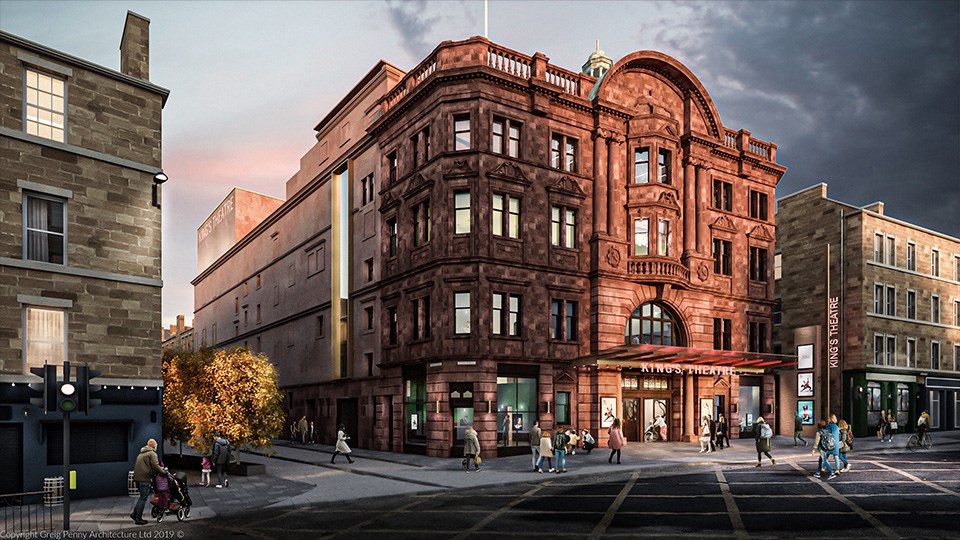 How can I help?
We are incredibly grateful for all the support and donations we have received so far but we know that closing the £8.9m funding gap in the next 35 days can only be done in partnership with our statutory funders. We are working closely with Scottish Government, City of Edinburgh Council and UK Government to find a funding solution.
To encourage them to support our efforts, you can write to your MP, MSPs and City of Edinburgh Councillors telling them why you love the King's and calling for this wonderful theatre to be saved. 
You can find all your elected representatives by entering your postcode into this website.
Write to your MP, MSP and City Councillor
A letter in your own words saying why the King's must be saved will have the most impact or feel free to adapt this one: 
Dear [Name],
The King's in Edinburgh is known as the People's Theatre because of its popular programme. Generations of families attend the King's Panto every Christmas, and it draws international audiences during August when it presents incredible shows as part of the Edinburgh International Festival. It is an iconic venue in the city centre, welcoming over 200,000 people every year. 
The King's is 116 years old. Understandably its facilities have become out-dated and it is no longer fit for purpose for audiences or visiting/touring companies. There are no lifts to the Dress or Upper Circle, and none of the bars are accessible. There is no provision to host large groups pre and post-show or during the interval. The fly system has not been upgraded since the 1950s and the backstage facilities for performers are dire. 
Many people have supported the development of this project over the last five years, helping raise £26m. However, inflation, supply chain issues and labour and material shortages have led to a £8.9m increase in project costs which needs to be raised in the next 35 days or the entire project is at risk.  
The choice is stark; close the theatre for what might be forever at considerable cost of mothballing a heritage site, or protect a popular and historic attraction for the next 100 years which will bring joy to so many.  
To see the King's close would be an absolute tragedy and I am calling on you to support Capital Theatres to save the King's.  
Thank you. 
35 Days to Save the King's Theatre
Make a donation to the King's
A donation of any size adds up to help achieve extraordinary things, please donate today.