Open Floor Scratch Night: Wed 1 November 2023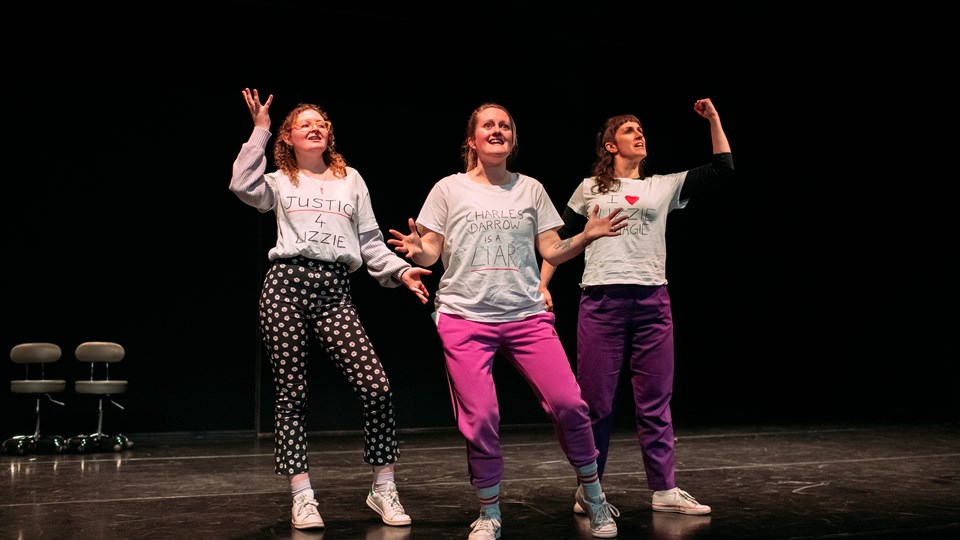 Are you working on an idea for a new piece of work that you'd like to test out in front of an audience?
We are looking for Scottish theatre makers to take part in our scratch night, Open Floor, on Wednesday 1 November at The Studio.
Open Floor is an opportunity to get something up on its feet in front of an audience and see what does and doesn't work. This time we're opening up the opportunity to theatremakers of all kinds and all genres so go ahead and throw your hat in the ring!
We're keeping this quick and dirty so think a few lighting or sound cues, basic video projection, nothing too technical.
Here's what we can offer:
A slot to perform 10-15 mins of material
A fee of £450 for your performance
Professional photographs of your performance
Feedback from the night
Here are the dates:
Closing date: Sun 1 October, midnight
Decisions shared: Weds 4 October
Performance date: Weds 1 November
Eligibility Criteria
· You must be based in Scotland
· You must have worked on at least one professional production or R&D process previously. This can include Fringe performances but not university productions or amateur dramatics.
· You must not be in receipt of RFO funding from Creative Scotland.
· You must be available to tech during the day and perform on the night of Weds 1 November
· You must be applying for a new project that has not already been commissioned, produced or coproduced, or staged by another organisation
Here is how to apply:
Please complete the online application form below by midnight on Sun 1 October 2023. You can complete this with written answers or video application.
If you would like to download a dyslexia-friendly version of the form you can do so here.
If you have any questions, please feel free to get in touch at engage@capitaltheatres.com
Learn more about our new pilot programme.