Huge Moooo-se, McQueens join our Panto Pals for a special delivery!
We're udder-ly delighted to announce that this year's beloved panto, Snow White and the Seven Dwarfs, will be sponsored locally by McQueens Dairies!
Our pals Jordan Young, Allan Stewart and Grant Stott were joined by Milkman Mark to celebrate this Legen-dairy partnership a couple of weeks ago...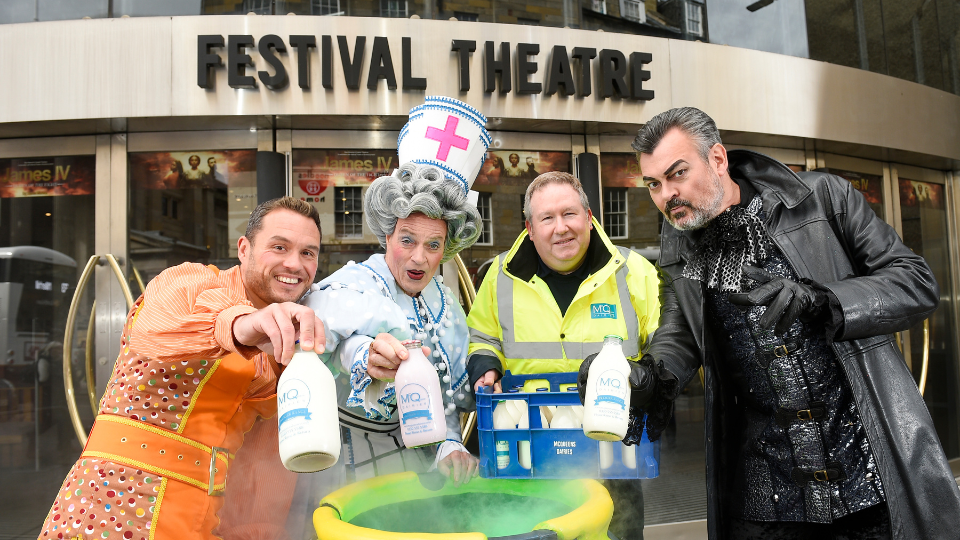 "We're thrilled to be partnering with McQueens Dairies, a family business to support our most beloved family show of the year!"
- Fiona Gibson, CEO
"Pantomime is another great British tradition and, like McQueens deliveries, is a staple in the family calendar!"

- Calum McQueen, Commercial Director of McQueens Dairies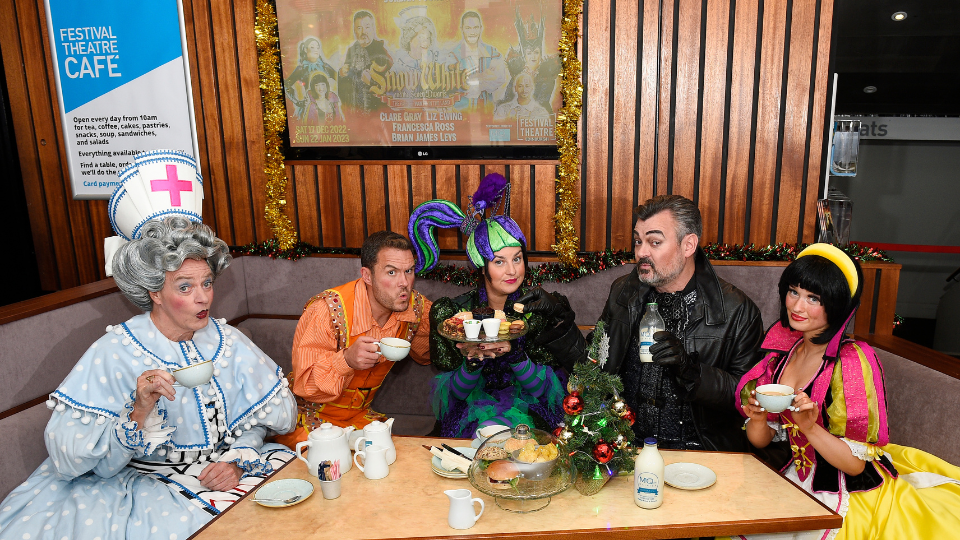 While the King's is undergoing its Capital Redevelopment project, the Festival Theatre will be the home of the fairest pantomime of them all, starring newcomers Liz Ewing, Francesca Ross and Brian James Lees, alongside returning Panto favourites Allan Stewart, Grant Stott and Jordan Young.
McQueens came along to our panto launch day to deliver some delicious milk to our panto stars and join in the fun - even our resident Panto Villain Grant Stott couldn't resist a wee tea party!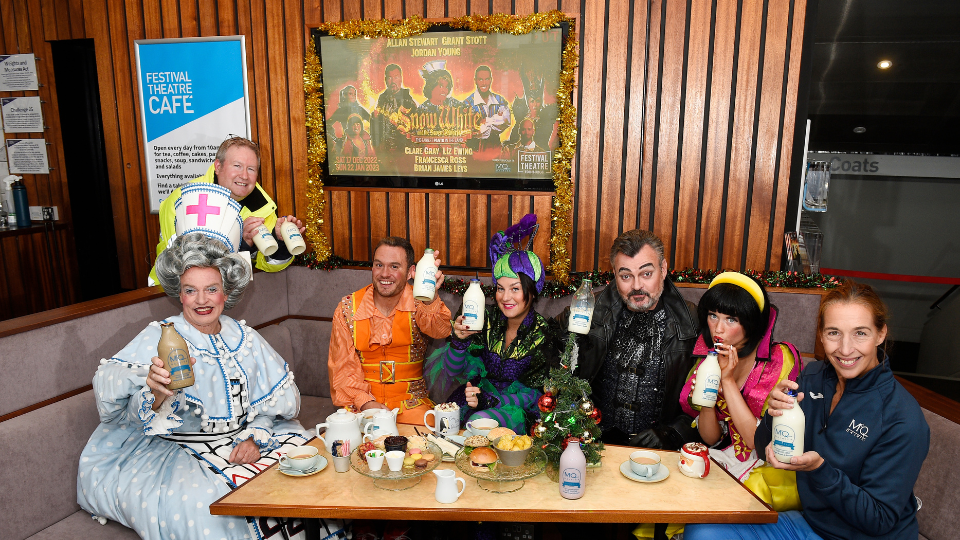 McQueens Dairies are a third-generation family firm who have been restoring the traditional doorstep milk delivery service for almost 3 decades.
It all started back in 1995 when Mick and Meg McQueen established a single milk route in St Andrews. More than 25 years later, the company has gradually expanded into new neighbourhoods and McQueens are now proud to deliver to hundreds of thousands of customers across the UK, delivering the same reliable, personal service that they did back in Fife all those years ago.  
All the milk from McQueens own dairy is delivered by local drivers, serving and supporting local communities all across the UK.  
It's great to have them on board - and don't worry, we'll tone down the milk jokes. They're whey too cheesy...
Join us for Snow White and the Seven Dwarfs at the Festival Theatre, from this December!