Four of our Favourite Ballets... and the one we're currently most looking forward to!
As the theatre with the largest stage in Scotland, we love hosting dance companies, and as today is International Ballet Day, we wanted to celebrate with four of our favourite Ballets ever to grace the Festival Theatre Stage – and one in particular we can't wait for.
Scottish Ballet's The Snow Queen (2019)
Developed as a part of Scottish Ballet's 50th birthday celebrations and featuring as the Christmas Ballet in the Festival Theatre in 2019, this glittering new production of The Snow Queen was inspired by Hans Christian Andersen's much-loved tale – which was also the basis for Disney's Frozen.
From the bustle of a winter's market to the shivers of a fairytale forest, we took a journey to the Snow Queen's palace, where we found her surrounded by the icy fragments of an enchanted mirror. Along the way, we met a colourful cast of characters, from young lovers parted by a spell to a circus ringmaster with a few tricks up his sleeve.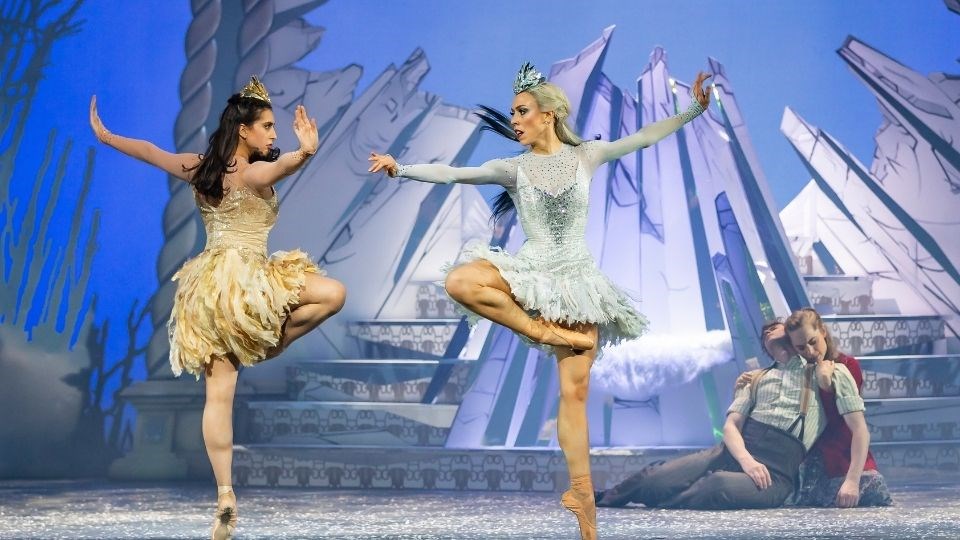 Matthew Bourne's Swan Lake (April 1996, October 2018)
Thrilling, audacious, witty and emotive, this Swan Lake is perhaps still best known for replacing the female corps-de-ballet with a menacing male ensemble, which shattered conventions, turned tradition upside down and took the dance world by storm. Famously, it also features as the final scene of the beloved Billy Elliot film. 
Collecting over thirty international accolades including an Olivier Award in the UK and three Tonys on Broadway, Matthew Bourne's powerful interpretation of Tchaikovsky's masterpiece visited us in 1996, and most recently in 2018.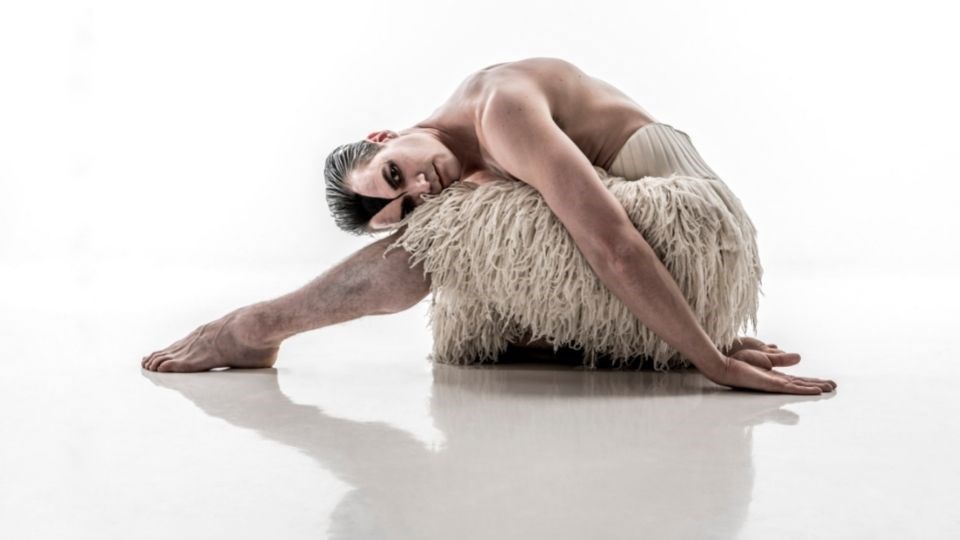 Les Ballets Trockadero de Monte Carlo (October 2018)
For more than 40 years, the all-male comedy ballet company Les Ballets Trockadero de Monte Carlo (affectionately known as "The Trocks") have been delighting audiences of all ages at sell-out performances featuring their fabulous sense of fun and their flawless dance.
Established in New York, the Trocks are now loved world-wide for their sassy spoofs and hilarious homages to classical ballet, where 18 dancers each transform into two personas, both male and female!
Every performance frivolously froths with tutus and testosterone, blush-pink ballet pumps, fierce false eyelashes and prima ballerina attitude however, what makes this company extraordinarily special is their immaculate technique, daring physicality, surpassed only by their impeccable comic timing - if you haven't seen this brilliant company, make sure you do the next time they're here!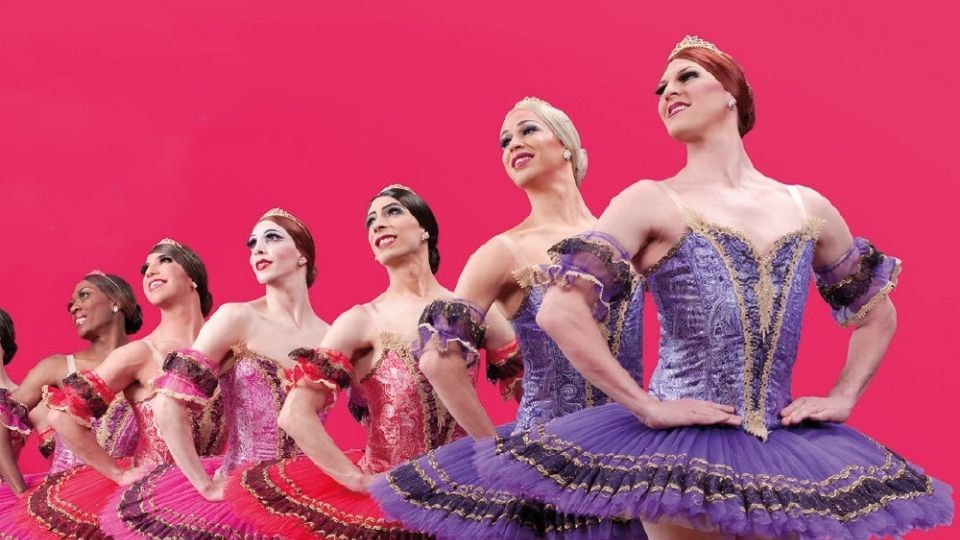 Northern Ballet's Victoria
Northern Ballet's beautiful biopic brought the sensational story of Victoria to life in dance. Choreographed by Cathy Marston, creator of the Northern Ballet's acclaimed Jane Eyre. The ballet was based on her diaries, which revealed a life so fascinating that her daughter Beatrice tried to rewrite history.
Queen Victoria's irrepressible love for Albert sparked a royal dynasty, and has been adapted for both film and tv, but his untimely death brought the world's most powerful woman to her knees with grief.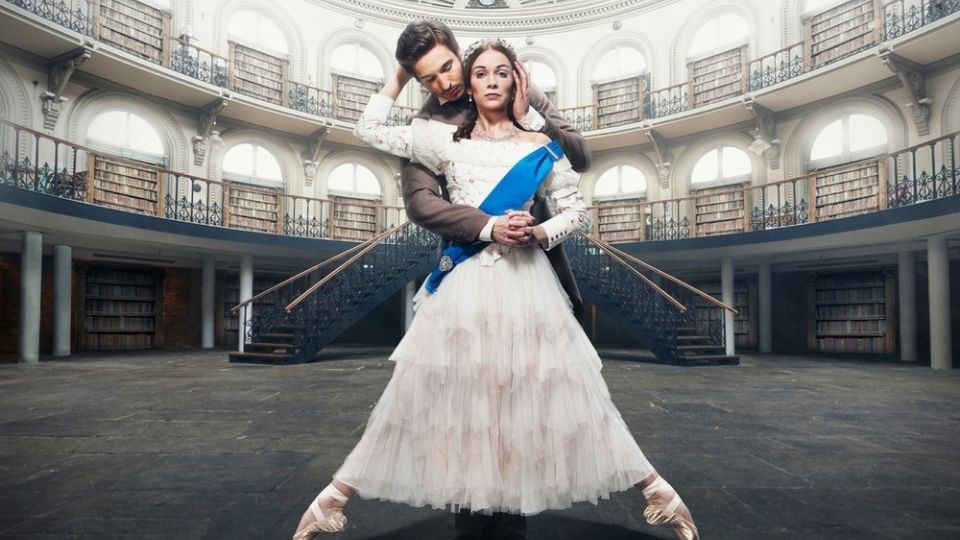 And finally, we're currently most excited to see... Scottish Ballet's Starstruck
One of the first choreographers to bring the 'American style' to Europe, the legendary Gene Kelly was invited to create an original work for the Paris Opera Ballet in 1960. Dancing the lead role of Aphrodite was the 'Étoile' of Paris, Claude Bessy, who had worked with Kelly in Hollywood and encouraged him across the Atlantic.  His jazzy, joyful Pas de Dieux was highly acclaimed at the time as 'a breath of fresh air' and has now been given a new set of wings for its UK premiere.
Escape with us to the glamour and grace of Paris, 1960. Step into the studio, watch the dancers warm up and hear the piano start to play – a new show is taking shape that will be fit for the gods.