How dementia friendly are we?
Did you know there are over 8,000 people living with dementia just in Edinburgh? With that number rising to 93,000 Scotland wide, it is more important than ever to create a warm, welcoming and adapted environment that enables people to flourish, enjoy the arts and stay connected with the community around them.
We continuously work with our dementia advisory group made up of people with lived experience of dementia, their loved ones, community groups and other organisations to offer a varied programme of events, from dementia-friendly tea parties to adapted performances and workshops. To celebrate Dementia Awareness Week, we look at some of our projects and the changes we've introduced to the Festival Theatre to create a more welcoming environment. 
- All the white toilet seats have been replaced with blue toilet seats providing a higher colour contrast to the white units, walls and floor. This helps those living with dementia who may experience difficulties with sight and perception. 
- We are replacing signs that are high gloss with matt finish and have refined our directional signage to make it easier to navigate the venue.
- We changed the seat row indicators in the auditorium to make them easier to see, especially when the auditorium lights are down during a performance.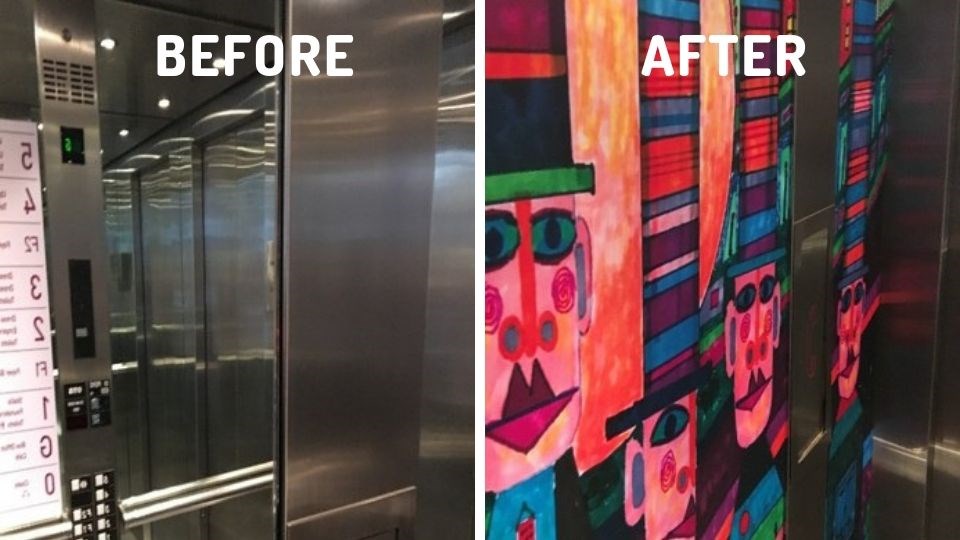 - Mirrors can be disorientating for people living with dementia, as they may not recognise who they see in the mirror or the glare may cause visual disruption. We have covered the mirrored interior of our lift with an artwork by dementia activist Edward McLaughlan and have added roller blinds to the mirrors in some of our toilets.
- Dementia is not just about memory, and depth perception can be a challenge. To make our carpeted staircases easier to navigate, we added silver nosings which make the depth of each step much easier to gauge.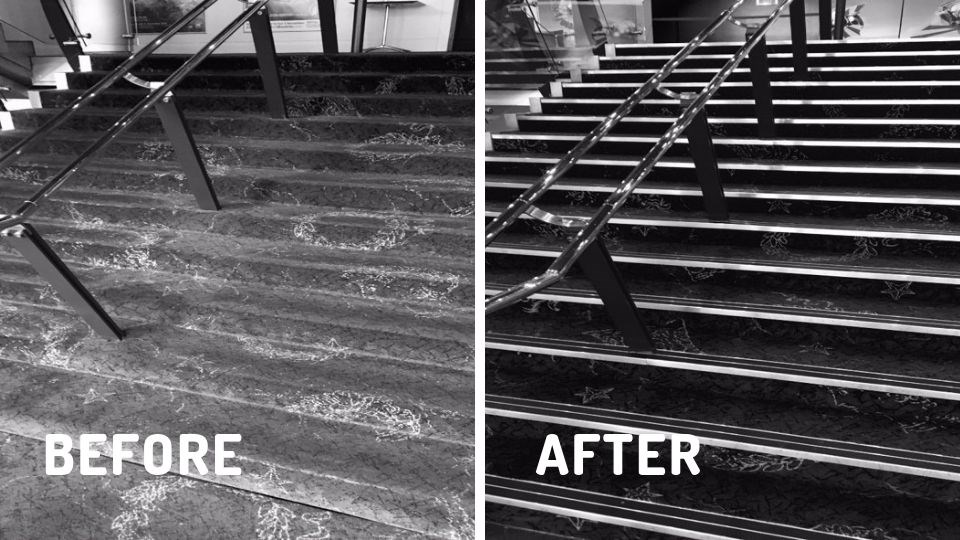 - All Capital Theatres staff become 'Dementia Friends' as a part of their induction and training, in conjunction with Alzheimer Scotland and Age Scotland. We also provide our very own 'Dementia Adventure' training to other cultural venues in Scotland who are interested in becoming dementia friendly.
- We hosted the world premiere of Curious Shoes back in 2017, a bespoke piece of theatre made with and for people living with dementia. Such was the success of the show; Curious Shoes is now returning to The Studio for a three-day run.
- After the critical success of 'The Great Lafayette and other stories', a dementia friendly piece created in association with Red Bridge Art which toured to 14 care homes across Edinburgh, we are commissioning a new work to tour to care homes, day services and community centres across Edinburgh and the Lothians.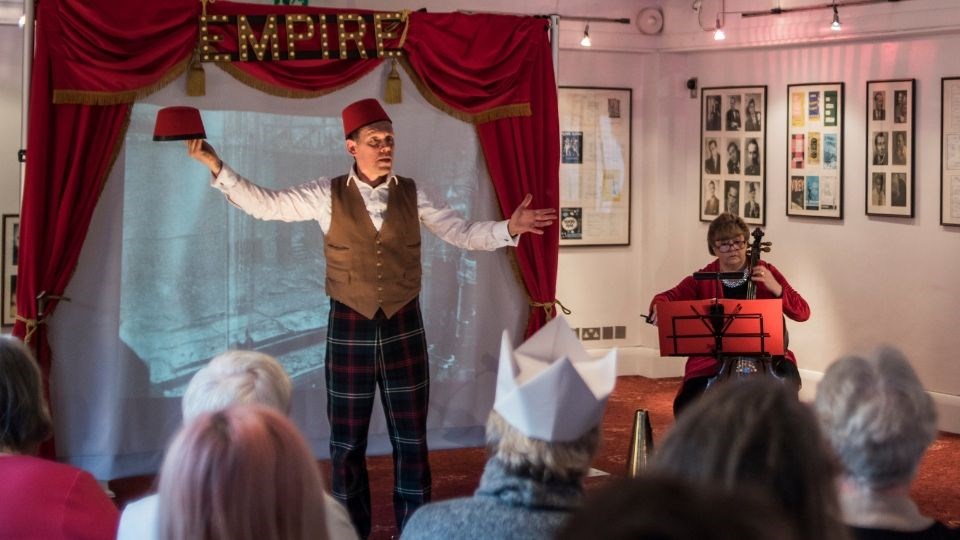 - This week, as part of Dementia Awareness week, we are hosting an extra edition of our dementia friendly tea parties, introducing our very own Capital Theatres' House Band performing lots of Scottish sing-along favourites. We hope to spark some memories – and dancing - with some all-time favourite playground rhymes!
Discover what we have coming up in our Dementia Friendly Projects, join one of our monthly drop-in café meetings or have your say during our Dementia Focus Groups.