Announcing the winners of the Festive Commission! 🎄
Earlier this year, three of Scotland's largest cultural organisations joined forces to offer a unique, multi-year commission to create and produce three small-scale festive productions for early years audiences, each to be presented in Aberdeen, Edinburgh and Inverness between Christmas 2021 and Christmas 2023. Today, we're delighted to announce the 3 winning shows.
This year, The Enormous Christmas Turnip will open in The Studio, presented by Scottish Theatre Producers. Like the two other shows, it will be perfect for 2-7 year olds.
Two playful bunnies are growing their own delicious vegetables for a great big festive feast and there'll be plenty for everyone - that'll be a turn-ip for the books! 
Join us for a magical, musical rollercoaster of a Christmas dinner party like no other!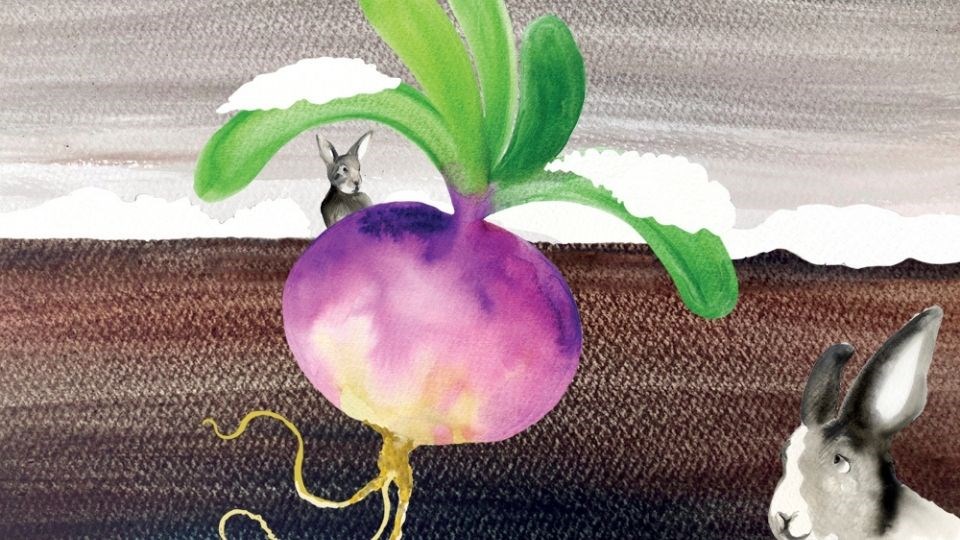 Sarah Gray from the Scottish Theatre Producers said, "We are delighted to have been chosen to create an early years commission for these three venues with The Enormous Christmas Turnip. Ivor MacAskill, Fiona Manson and I have been working together for almost a decade, creating shows for young children, and we especially love having the chance to create new Christmas productions. We can't wait to get back into a rehearsal room along with the wonderful Ailie Cohen as our designer. We're ready to take this classic story and turn(ip) on its head to bring you a brand new version, full of music, dancing and Christmas magic!"
In Aberdeen, the Unicorns are back! Following their brilliant shows at the Festival Theatre courtyard this summer, magical unicorns Melody and Luna return with their brand new show, Unicorn Christmas Party, from our friends at Raw Material!In the show, they bring a little winter sunshine, moonlight, good times and lots of boogie into everyone's lives, with easy-to-follow dance moves and a soundtrack of Christmas hits.
In Eden Court Highlands, Barrowland Ballet will present The Gift, a story about how often, the wrapping paper, cardboard boxes and bubble wrap reveal playfulness, creativity and imagination - the true gift!
Fiona Gibson, our CEO, is "thrilled to be working in partnership to create new touring pathways in Scotland and support freelance artists as the sector gets back on its feet after COVID."
All three shows will rotate between the three venues over the Christmas seasons from 2021-2023. This commission marks the first time we've commissioned new work for young children in our Studio, and kicks off an ambitious vision to make the venue a home for Scottish talent and new work.
Like Fiona, we can't wait to see the space full of young children enjoying some festive magic in the shape of The Enormous Christmas Turnip - get your tickets here!