Our Crowdfunder to #SaveOurTheatres surpasses its target
The Crowdfunder to #SaveOurTheatres closed today at noon after having raised £86,900 from 1670 people, more than doubling its original target of £35,000.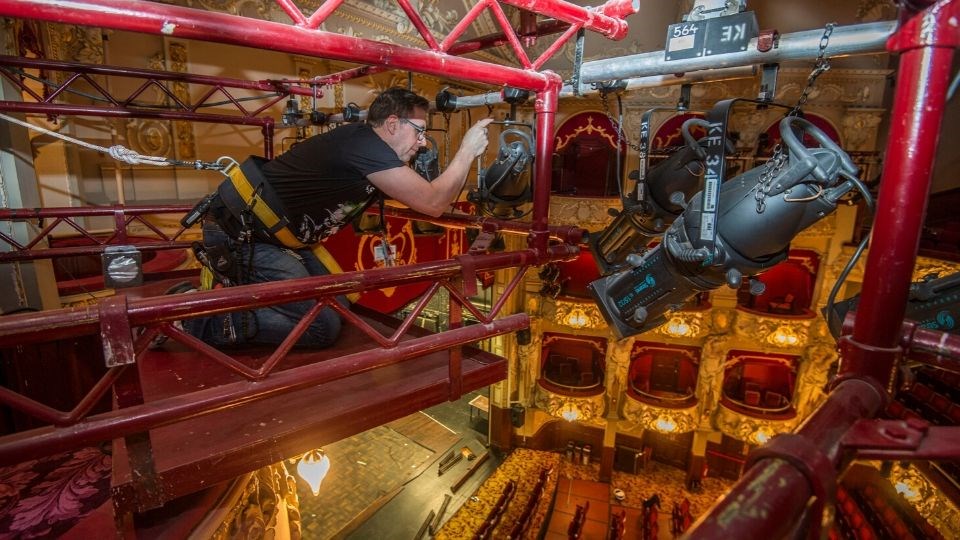 The Crowdfunder aimed to preserve our three city centre venues, Festival Theatre, King's Theatre and The Studio, as well as to ensure continued access to creativity and the arts for the most vulnerable communities during COVID-19. 
A series of rewards proved extremely popular with supporters, especially opportunities to get behind the scenes with the tech team at the theatres, enjoy a glass of fizz with Elaine C Smith or a chat about theatre voices with Ian Rankin over zoom, an illustrated limited edition poem about the King's Theatre by King's Ambassador Alexander McCall Smith, and the opportunity to appear in the next panto!
We are overwhelmed by the support and love shown to our venues, staff and the work we do as Scotland's largest theatre charity. Whether you've donated to our Crowdfunder, signed our petition, shared our appeal with friends and family, donated prizes for our rewards or shared words of encouragement, thank you. This wouldn't have been possible without you.
The money raised through this outpouring of love and affection will be put to great use protecting the core staff of our theatres, maintaining the heritage buildings and preparing for a March re-opening should government restrictions, public safety and science allow.
Fiona Gibson, CEO of Capital Theatre's said: "All of the staff here at Capital Theatres are very humbled by the response from the public to our appeal. We know we have a long way still to go to reopen our wonderful theatres but an incredible show of support like this, with wonderful comments and memories shared, clearly demonstrates what the theatres mean to so many. It gives us all energy and determination to succeed in surviving this crisis to bring back great shows to our stages and to support our community. A huge, huge thank you to everyone who made a donation.
"A huge thank-you too to our King's Ambassadors, national companies Scottish Opera and Scottish Ballet and to Birmingham Royal Ballet and our corporate partners for their in-kind support of the campaign, and to all of our stakeholders for their words of encouragement and support."
We have collated some of the comments received in our Crowdfunder page, and we would like to extend the thanks to those who took the time to write words of encouragement and share what our theatres mean to them. 
Lynne said: "I love the panto very much and was always going to donate but the chance to BE IN the panto was too good to pass up! Wishing you all the best."
Martin said: "A building, team and company I love. They have welcomed, supported, cajoled and helped me develop as an amateur stage manager️"
Evelyn said: "No question our theatres are worth preserving, and the artists and technicians working in the theatre should be supported, not only because the theatre is their livelihood, but also because the arts are actually vital to our well-being (and make life so much more interesting!). I have missed the fun and buzz of live performances (not to mention the cancelled festivals!) and I look forward to the day the doors open again!"
Mairi said: "The Festival Theatre holds a special place in my heart; I've been coming here since it opened in 1994 and it is one of the things I have most missed over the last six months."
June said: "We can't let this happen - everything is a venue in the Festival, but if we are still to be internationally renowned as a city of culture we must have theatres of international standard, with their own Edinburgh heritage. (And there is no panto in the world like it!)"
Susan said: "My whole family has been coming to The Kings panto for nearly 30 years, never missed it once! Would be gutted if my kids couldnt carry on the tradition! Our best night of the year! "
And as Jo succinctly said: "Long live the King's!"