Mirror, Mirror on the Wall... The Evil Queen & Lavinia join the Fairest Panto of them All!
We're delighted to announce that Clare Gray will be making her return to pantomime this Christmas as Lavinia, daughter of Lord Lucifer, and will be joined by television and theatre actress Liz Ewing as Queen Malevolista, alongside previously announced returning pantomime legends Allan Stewart, Grant Stott and Jordan Young.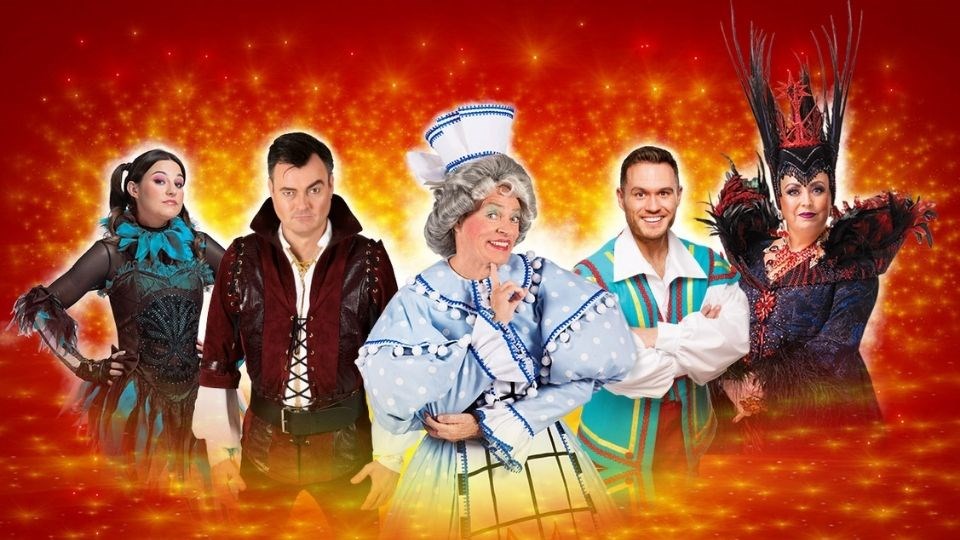 While the King's Theatre is undergoing its Capital Redevelopment, the Festival Theatre will be the home of the fairest pantomime of them all next Christmas. Snow White and the Seven Dwarfs will run from Saturday 17 Dec 2022 to Sunday 22 Jan 2023 and will star Liz Ewing and Clare Gray, alongside pantomime favourites Allan Stewart, Grant Stott and Jordan Young.
Writer and actress Clare Gray has previously performed in pantomimes at the King's Theatre for Goldilocks and the Three Bears, Cinderella and the 2021 season of the enchanting Sleeping Beauty. Clare proudly follows a tradition of entertaining families in Edinburgh at Christmas, so masterfully begun by her father, Andy Gray.
Liz Ewing is a Scottish television and theatre actress.  Her London West End theatre work includes Follies (National Theatre), Gypsy (Savoy Theatre), Priscilla Queen of the Desert (Palace Theatre), Les Misérables (Palace Theatre), The Prime of Miss Jean Brodie (Novello Theatre) and the international tour of the musical I Dreamed a Dream, based on the life of Susan Boyle. After an illustrious musical theatre career Liz has gone on to star in many TV productions including BBC's The Nest and ITV's Taggart.
Liz is no stranger to the wondrous world of pantomime, having previously performed in both Snow White and the Seven Dwarfs and Cinderella at The London Palladium, and most recently she played the role of Carabosse in Sleeping Beauty for the 2021 panto season at the Alhambra Theatre in Bradford.
"We're thrilled to welcome Liz to our panto family and of course welcome back Clare who has such a special place in its history. They will join our much-loved pantomime legends Allan, Grant and Jordan for an extra-special festive extravaganza as the panto transfers to the Festival Theatre while the King's undergoes its exciting redevelopment. The people of Edinburgh are in for an even bigger seasonal treat than usual!"
Fiona Gibson, CEO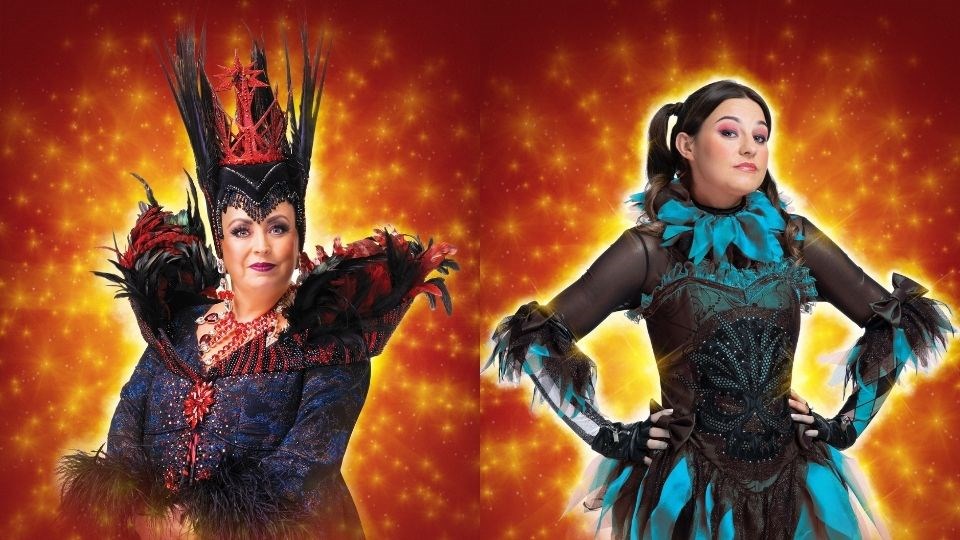 "I'm absolutely delighted to be announcing the return of Clare and addition of Liz to our Edinburgh panto. We are excited to be spending Christmas at the Festival Theatre for the first time and continuing to celebrate the magic our Edinburgh audiences know and love during the redevelopment of the King's Theatre."
Michael Harrison, CEO of Crossroads Pantomimes
Snow White and the Seven Dwarfs is produced by the world's biggest pantomime producer, Crossroads Pantomimes, and will be spectacularly brought to life with an abundance of comedy, sensational song and dance numbers, fabulous costumes and stunning scenery. Throw in a magical mirror, seven friendly dwarfs, a beautiful princess, a handsome prince and plenty of audience participation and you have the perfect recipe to outwit the Wicked Queen and let love prevail in this glittering festive treat for all ages.
Further casting for Snow White and the Seven Dwarfs will be announced later in 2022.
Plan your booking, or you won't be able to look yourself in the mirror - great availability in January!