Opening Times
Please check our Box Office weekly opening times.
Location
The King's Theatre is located in the heart of Tollcross in the southwest of Edinburgh, at 2 Leven St, Edinburgh EH3 9LQ. Find out more about how you can reach us on the King's Theatre Find Us section. 
Seating Plan
A stunning Edwardian auditorium with 1,300 seats. Download our 3D Seating Plan.
Venue History
One of UK's most opulent theatre venues, the King's Theatres was built in 1905 by Edinburgh builder, William Stewart Cruikshank with the millionaire philanthropist Andrew Carnegie laying the foundation stone. The doors opened the following year with a performance of Cinderella and the theatre soon became of national importance to the whole of the UK. With a long tradition of Variety and pantomime, stars such as Stanley Baxter, Rikki Fulton and Jimmy Logan have all trod the boards over the years.
Now the King's is Edinburgh's home of West End drama and quality touring theatre, ensuring local audiences have the chance to see some of the UK's most prolific actors and best touring productions on home turf. Over the years the King's has played host to some of the world's biggest stars of screen and stage, including Sir Laurence Olivier, Maria Callas, Lesley Neilsen, Sir Patrick Stewart, Sir Ian McKellen, Penelope Keith, Simon Callow – and Sir Sean Connery even worked backstage here.
Not fazed by the regular showbiz dazzle, the King's remains a community theatre at heart. Managed by Capital Theatres, this beloved venue earns its place as 'the people's theatre' by remaining committed to supporting Edinburgh's long tradition of amateur operatic and musical societies, as well as playing host to the annual Edinburgh Gang Show extravaganza. 
The King's Theatre is owned by the City of Edinburgh Council and managed by Capital Theatres. It has undergone three significant refurbishments in its history and we are currently preparing for a transformational project to take the King's into the 21st century.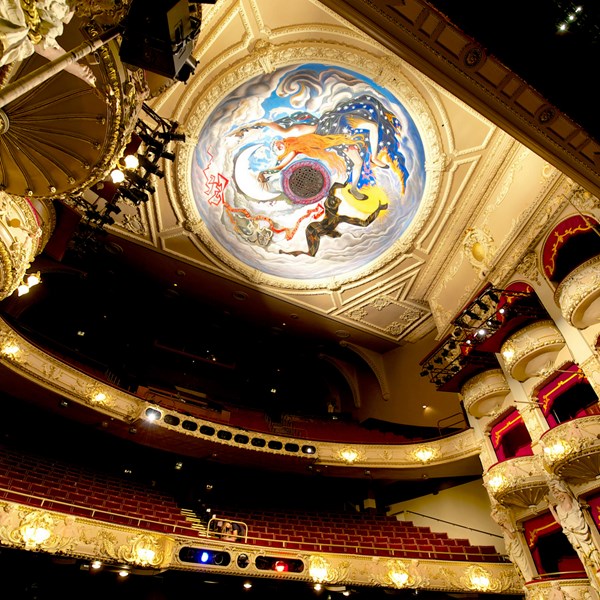 In 2013, Capital Theatres commissioned renowned Scottish artist John Byrne to redesign the domed auditorium ceiling of the King's Theatre as part of the building's ongoing restoration and redecoration, creating a unique and beautiful new public artwork.