Capital Theatres is proud to be dementia friendly. Find out more about the background to our dementia friendly work, plus what's on offer for people living with dementia, their family and friends.
Tea parties with live music
Every other month, we open up the Lafayette Bar at the Festival Theatre for a shindig with tea, cake and live music. It's a great chance for people to get together and all are welcome, whether you've been coming to the Festival Theatre for years or fancy popping in for the first time. Refreshments are provided, as well as live music. We host different musicians at every tea party, covering a range of styles. 
There are limited car parking spaces available in the courtyard, directly beside the Festival Theatre. Car parking spaces can be booked by calling our stage door on 0131 622 1112.
Our tea parties cost £2 per person, carers come for free. Call 0131 529 6000 to book tickets. We don't want financial hardship to be a barrier to anyone attending our tea parties. Some free places are available. For a confidential conversation, call Dawn on 0131 622 8444 or email Dawn.Irvine@capitaltheatres.com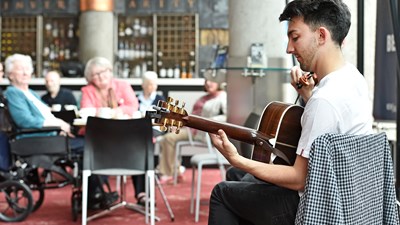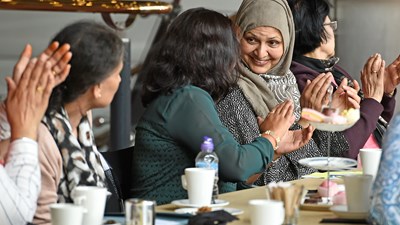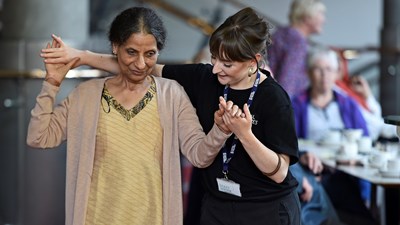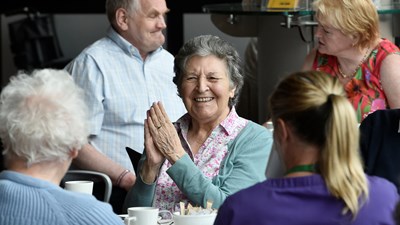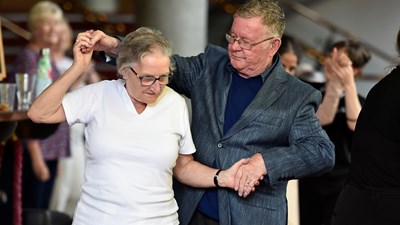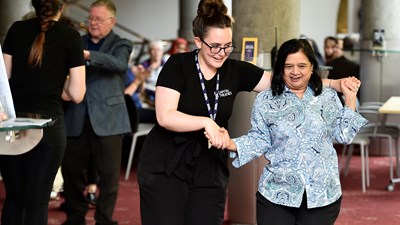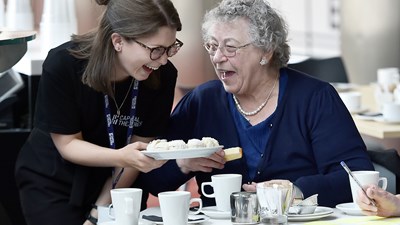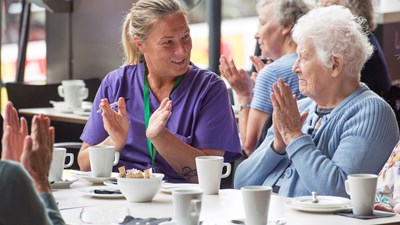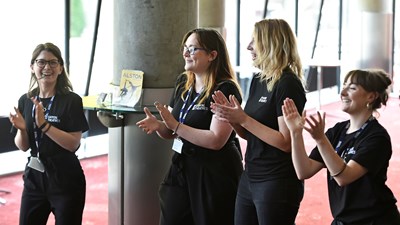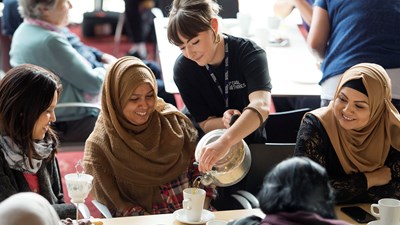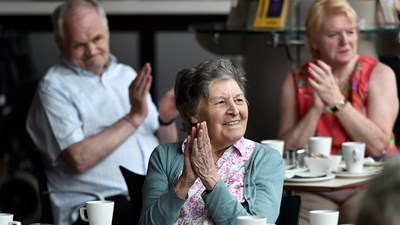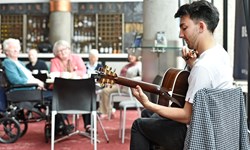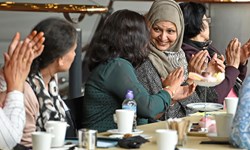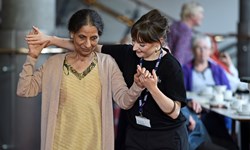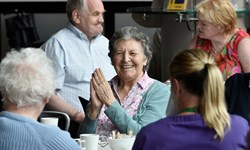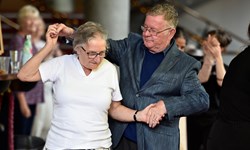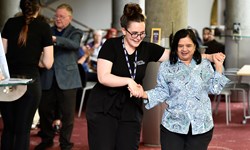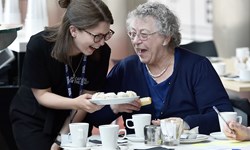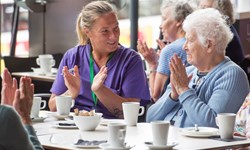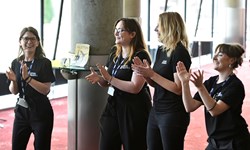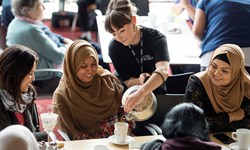 Drop-in Cafe
The drop-in café is a monthly get together at the Festival Theatre for anyone affected by dementia. You don't need to book in advance and refreshments are provided. The drop-in café takes place on the last Wednesday of each month, from 2.00-3.30pm. For more information, call us on 0131 622 8444, or simply come along.
The next drop-in café days are scheduled for Wed 31st October and Wed 28th November. We hope to see you there!
Focus Group
We want people affected by dementia to have a significant say in our work, placed at the heart of our community and empowered to shape it. Whether you have a diagnosis or are supporting someone living with dementia, we'd really value your input.
We're delighted that our dementia friendly communities project has secure two years funding, for 2018-20 and are now inviting people affected by dementia to join our focus group. If you'd like to find out more, please call Hannah Griffiths for an informal conversation on 0131 622 8099 or email hannah.griffiths@capitaltheatres.com              
The history of our Dementia Friendly work
In 2015, staff at the Festival and King's Theatres noticed that people who had been avid friends of the theatres over many years had stopped attending performances and events. When we contacted them to say hello, we discovered a dementia diagnosis behind this change. Our friends no longer felt confident to visit us. At this point, we asked "what can we do as an organisation to enable people living with dementia to continue seeing performances, to remain an active and valued part of the theatre community?"
That same year, we applied for a three-year grant from the Life Changes Trust with the aim of creating and nurturing a dementia friendly community across our venues. Capital Theatres was successful and was awarded £321,000 over a three year period. This work has flourished, with an extensive dementia friendly buildings audit of the Festival Theatre and The Studio; dementia friends awareness sessions for all staff; creative artists training, and an extensive programme of dementia friendly performances and events in our venues and community settings. The project has worked with multiple stakeholders and partners to be able to deliver this vitally important work for people living with dementia. Over the course of the three years, we have programmed over 380 events and performances with over 7,830 participations.
We're delighted that the Life Changes Trust has awarded continuation funding for our dementia friendly community from 2018-20. As we embark on the next chapter of this work, the core strands of our programme are:
Opportunities for people living with dementia to access the performing arts as audience members;
Opportunities for people living with dementia to participate in the performing arts;
Training and advocacy, plus developing our volunteer programme & focus group.
We are also striving to promote positive engagement in our activities among diverse groups of people, including people who may not have a track record of engaging with culture and/or may face additional barriers to engaging with culture.
There are numerous resources around the city for those living with dementia and their families. For example, you can now check the Edinburgh Dementia Friendly Map to find out venues and cafes that establish themselves for those with dementia.