Work at the King's is gathering speed
Our latest King's update
Work at the King's has been gathering speed, with 31% of the project already completed. We have removed over 500 tonnes of rubble from the building, including the demolition of: 
the raked stage floor – the new, flat stage will enable us to host a wide range of productions that would not have been possible on the sloped stage, including more dance shows.

 

the old concrete fire escapes, to make way for new staircases and lifts serving all levels of the building and dramatically improving the accessibility of the building.

 

the Front of House toilets 

 

the Upper Circle Bar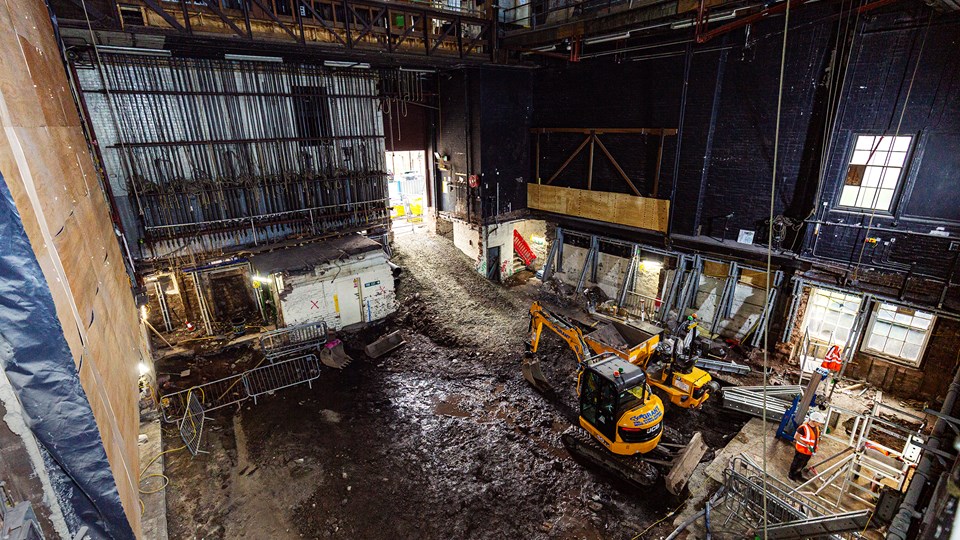 and we have also stripped back: 
the ceiling and created new openings for windows for what will be our new Creative Engagement space

 

the dressing rooms have been stripped back in preparation for a sparkling new makeover.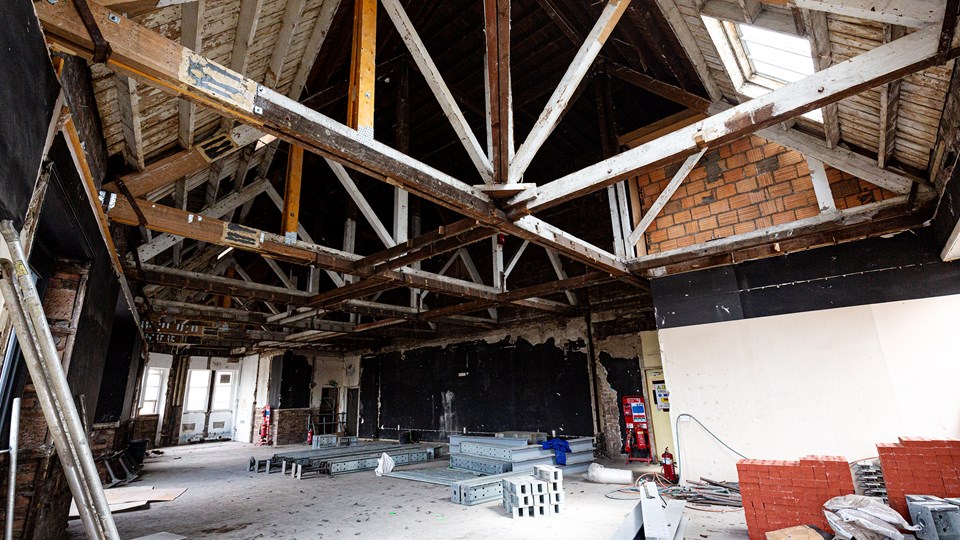 Excitingly, all of this demolition work has paved the way for the rebuild to begin, including: 
creating new openings into the Dress Circle and Upper Circle from the stairwells 

 

work both on the roof and under the stage to support the extension of the fly tower

 

carefully restoring our iconic heritage doors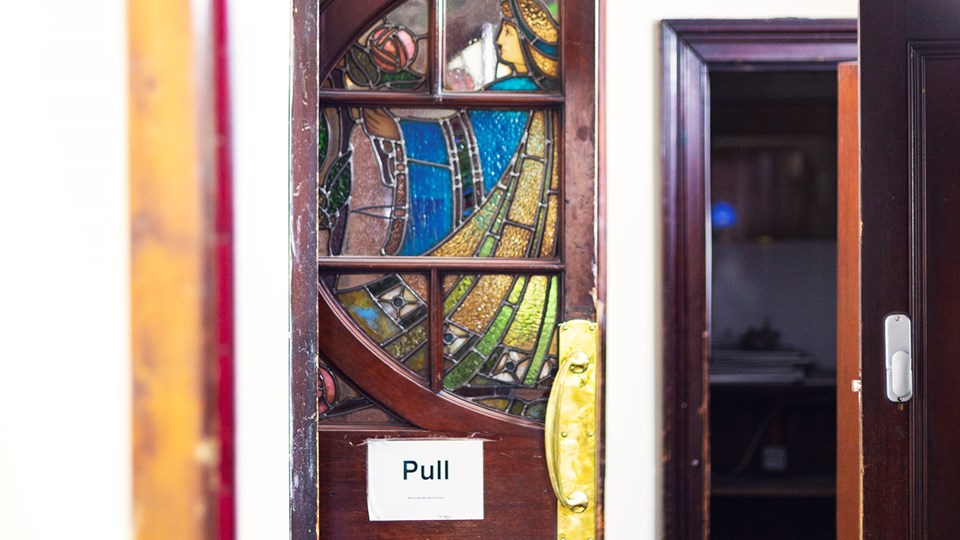 So far, we have sold, donated and repurposed over 450 items from the theatre, generating additional income for the redevelopment, maintaining our circular economy principles, and sharing our beloved theatre's history throughout Edinburgh and beyond.
The Upper Circle bar counter is being repurposed in the new layout, while the bar from the Tudor bar will be utilised in the new Pit bar. The Stalls and Dress Circle seats have been carefully retained and upgraded to be enjoyed by our audiences once again. 
A host of objects have now been rehomed in theatres, charities, local organisations and pubs. Fly weights were sold at the King's Theatre Crowd Funder, a further 100 were donated to the Theatre Royal Wakefield, with other items being donated to the local Churchill Theatre. 81 dressing room chairs are currently being used by the charity Teens + Scotland. 
Pedestal Bar tables and Tudor Bar carver chairs found new life at this year's Hidden Door Festival in Edinburgh. Beautiful historic tables and chairs were rehomed at the Royal Dick, Summerhall and next door at Bennets Bar, a welcome drop-in for King's audiences, staff and creatives over the years. 
In our bid towards a more sustainable industry, we have also donated items to Re-set Scenery and worked with Leith-based Reuse Scotland SCIO by donating a piano stool and red velvet orchestra chairs among other interesting objects.  
While the King's project is making excellent progress, we still need your help to preserve this wonderful Edwardian theatre for future generations to enjoy. Please make a donation to support the King's future today.
Please support the King's Future
Every donation will ensure the King's Theatre can bring joy to generations to come