Theatre Insights
A glimpse behind the scenes
Young creatives are learning all there is to know about careers in theatre with our new 2-day course.
Over 2 days, a group of brilliant young creatives, aged 15 to 18yrs, learned exactly what makes the theatre tick. Our talented staff led a series of sessions and workshops to highlight a range of theatre careers, both on and off stage. Here's what we learned: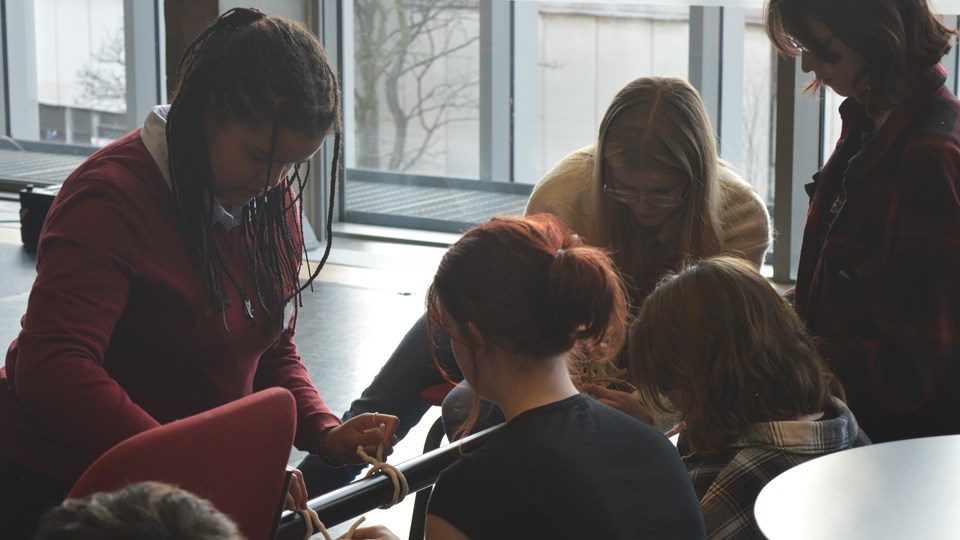 Tours, Theatres, the Works!
Starting with a backstage tour, these theatre-makers of the future got to grips with the history and setting of our amazing Festival Theatre. This 120-year-old site has many stories to tell and a maze of spaces to explore.
From there, we got down to business, as Claire Swanson [Head of Creative Engagement] led a workshop on programming – the starting point for any creative output. Our school groups learned the ins and outs of the business, how deals are negotiated, and the planning that goes into staging performances.
After a quick bite to eat, it was time learn some hands-on skills – the artform that is backstage work. Cormac Ó Callanáin [Head of Technical at The Studio] put these learners through their paces, as they tied knots, threw hoops, and lit up the stage. A theatre is only as good as its tech department. The skills these young people witnessed are some of the most valued in the industry.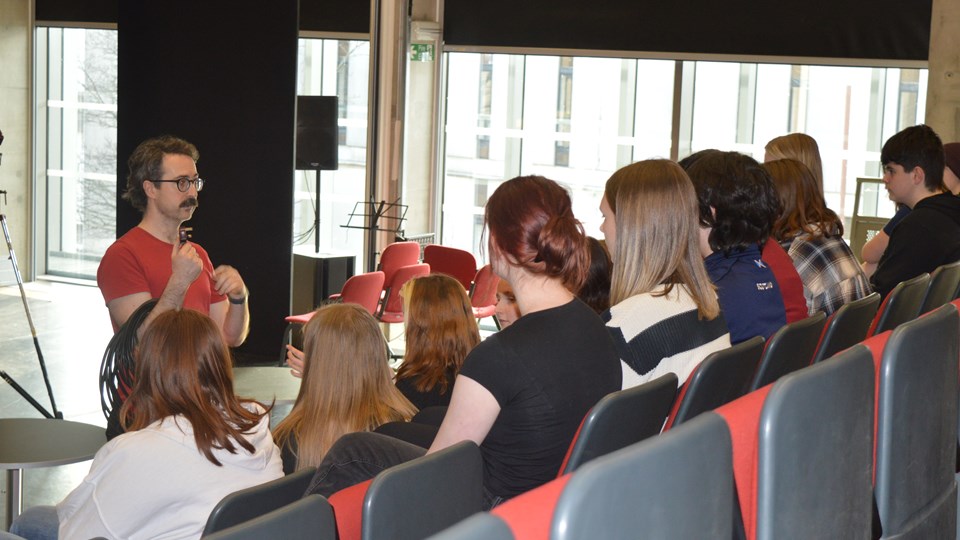 Rise and shine for Day 2
Day 2 started with an energetic round of 'Speed Networking' – think, 'musical chairs', but with career prospects. The gang learned about community outreach from Lucie Jefferies and Gordon Reynolds [Creative Engagement Department], managing and overseeing Technical from John Robb [Technical Director], Programming/PA from Fiona Syme [PA to CEO], the buzz that is Box Office from Bee Hayes and Jenny Brotherstone [Box Office & Front of House Department], and the wide world of marketing with Allan Ramsay [Digital Manager].
Now that they had gotten a taste for the huge range of careers within the creative arts, our learners sat down with Izzy Gray & Allan Ramsay to hear more on digital marketing. Communications and marketing are key to the success of any business, and the theatre is no different. These tech-savvy teens have more skills for navigating the modern world of digital marketing than many of their parents. Getting a flavour for how they can put those skills to the test has lit a fire under their imaginations.
Sitting in the Director's Chair
Finally, it was time to put their talents to the test. Our workshop 'Introduction to Directing', quite literally, put the learners in the director's chair. They had the opportunity to plan, organise and order professional actors Fraser Sivewright, Rhys Anderson and Pab Roberts to perform dramatic pieces. This session gave everyone a chance to show off their flare for leadership, and see their vision played out. 
This course would not have been possible without the tireless work of Izzy Gray [Creative Engagement], assisted by Lucy Macdonald [Community and Youth Engagement].
Theatre Insights will return, so stay on the lookout for updates to get your tickets!
Join us for our next Theatre Insights