The Marathon Cool-Down
We're absolutely thrilled that the efforts of Jordan and our brilliant staff in the last few weeks have brought our Crowdfunder to nearly half way to target!
Jordan Young (River City, Scot Squad, and star of the King's Panto) ran a full marathon as part of the Edinburgh Marathon Festival this weekend - and ran it in the brilliant time of just over 3 hours and 5 minutes!
Alongside Jordan, 30 of our staff, friends and family ran a combined total of 367 miles in the marathon festival over the weekend, including 5 running the full marathon distance and 3-year old Finlay King and 5-year old Hamish Goldblatt doing the Kids' Kilometre.
That's an amazing 45 hours and 30 minutes spent running to support the King's reach its fundraising finish line - and that's not counting all the training!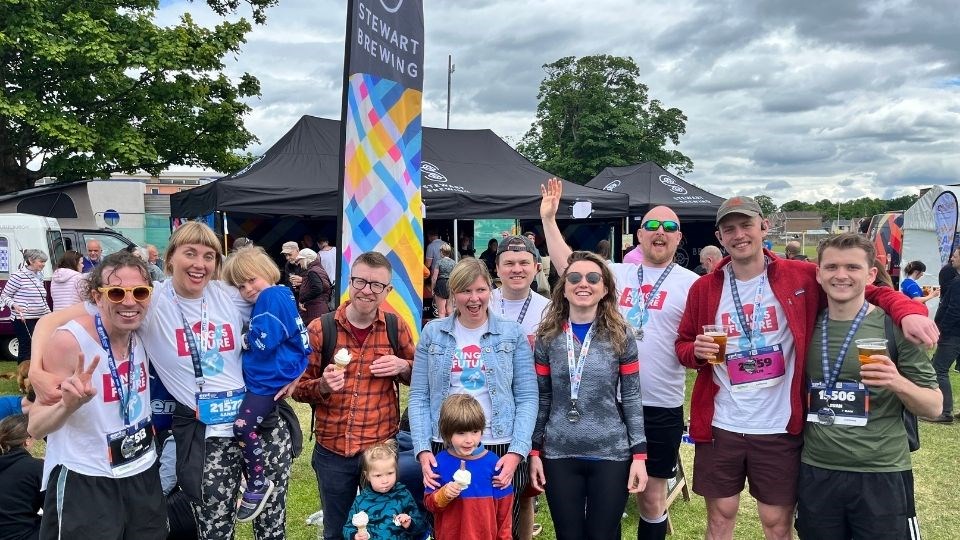 These immense efforts have brought in more than 500 supporters and over 50% of the £40,000 target for King's Theatre Crowdfunder.
The runners (and the social media team!) were also lucky enough to have their efforts rewarded by a pint of Stewart Brewing's finest beer as they are Capital Theatres corporate partners, as well as the official beer tent of the Edinburgh Marathon Festival.
Our huge thanks go out to all of our brilliant runners - especially Alex Zawalnyski, Euan Lownie, Helen Hunter and Sam Goldblatt who did the FULL marathon alongside Jordan! And honorary mentions go to Niall Dewar and Luca Ossenbruegge for their amazing cycling efforts earlier in the month!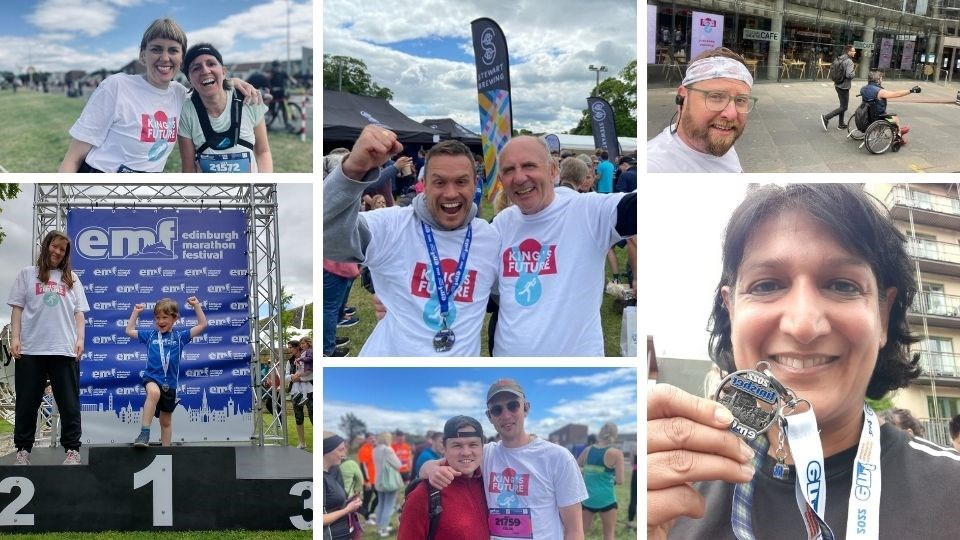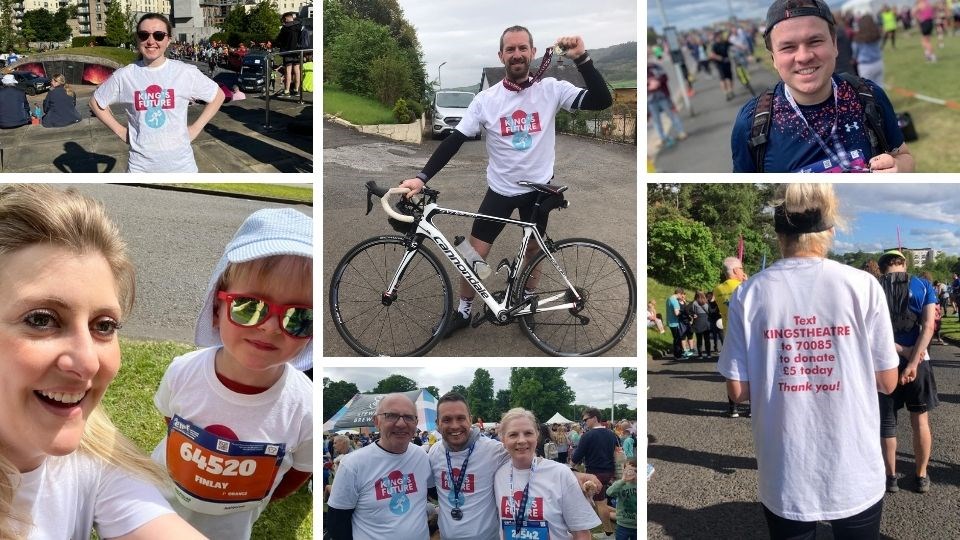 CONGRATULATIONS to you all - you're our heroes!
If you haven't donated yet, don't worry - you can still do so here, and pick up some amazing rewards while you do it!