Help us reach the Finish Line!
We're about to launch a Crowdfunder campaign, and wanted you to hear about it first!
In less than 6 months we will be breaking ground on site - starting the much-needed work to make the King's Theatre fit for the future. Today we are launching a Crowdfunder campaign to help us towards our goal to raise another £1 million for the King's between now and September.
When the King's re-opens in 2024, it will be both a creative hub at the heart of the community and a world-class, accessible and modern theatre for all to enjoy. All the while we will preserve the charm and period character that makes the King's so special.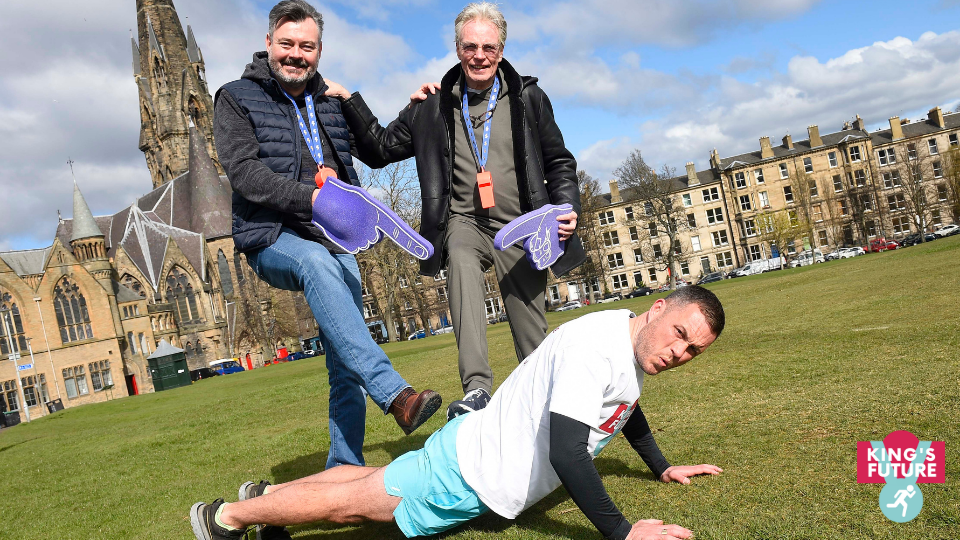 Jordan Young and Capital Theatres staff running for the King's
We're thrilled to have Panto Star Jordan Young and a group of our own brilliant staff running in the Edinburgh Marathon Festival this May. We will have representation in various runs across the weekend: The event will see our youngest supporters tackle the 1k race, we have several teams in the Hairy Haggis Relay race and a few brave souls running the full 26.2 miles. You can follow Jordan's training updates through his social media and support him here.
Of course, he is supported by his unofficial coaches Grant Stott and Allan Stewart - who we're pretty sure are qualified to do that... right?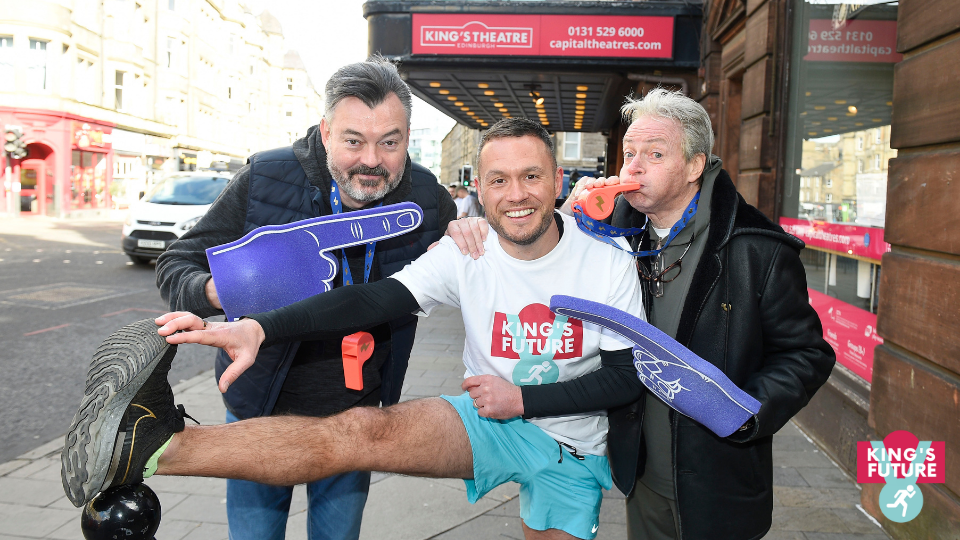 Would you like to get involved? Launch your own Crowdfunder for the King's!
We're grateful for each and every donation made to this important campaign. If you feel as passionate about the King's as we do, perhaps you'd like to get involved by organising your own Crowdfunder. Whether you are up for running with us in May, hosting a quiz or a bake sale, we'd love to have you onboard. You can set up your page by going to our Crowdfunder page, scrolling to the bottom and click on 'Fundraise for this cause'. At the end of the project, all money will go directly to the King's. Please let us know if you'd like to get involved and have any questions – we are keen to hear about your ideas!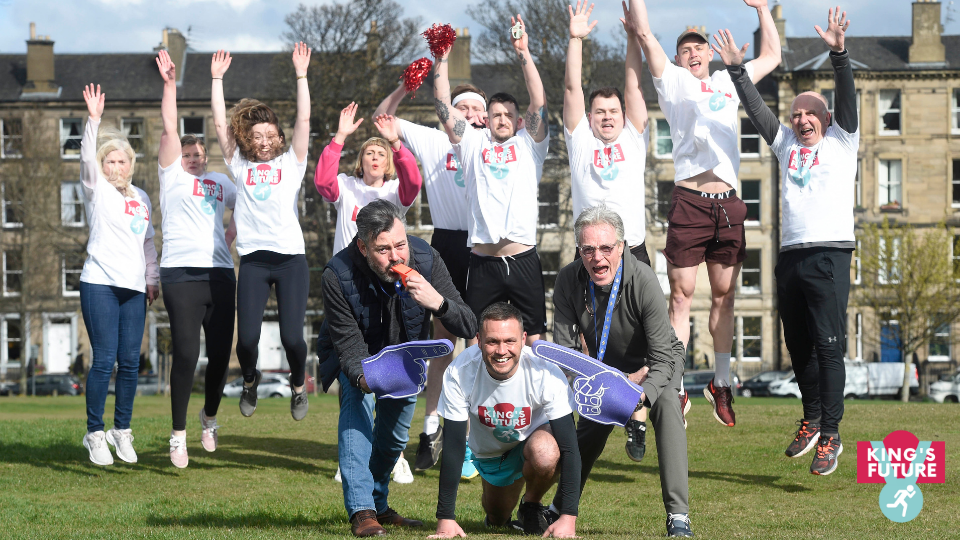 Thank you for supporting our work and the transformation of the King's Theatre.