Staff Preview: Hamilton
Two of our staff got the incredible chance to see Hamilton at the Victoria Palace Theatre in London last week and they were completely amazed.
First off here's what Sam, Marketing Accounts Manager thought...
"WOW! I was honestly totally blown away by this show. I'd listened to the music and seen it on TV, but nothing compares to seeing this show live.
First of all, it's utterly astonishing to see such a phenomenally talented cast performing with such energy in so many different disciplines for over 2 hours."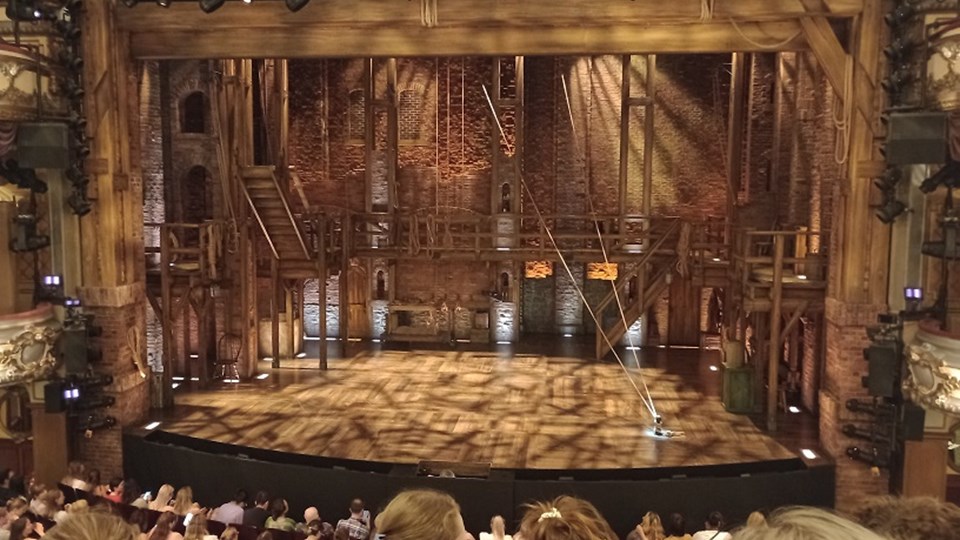 "Acting, Singing, Dancing, Rapping - they're doing so many different things at such a high level, and they don't take a break. The show goes from hit song to hit song, and it's non-stop. These performers don't just sing - they combine rap, jazz & blues, R&B, musical theatre and poetry, often all in the same song. And they don't just rap in today's language - they rap about America in 1776, in the language of the time.
Lin-Manuel Miranda has completely broken the mould and rewritten the rules of what a musical can be. His music is such a fresh fusion of styles, and it tells a complicated historical story with such energy and enthusiasm that I found myself totally engrossed in historical details I'd previously never known of."
"I could easily see it many more times to get even more out of the story and dig deeper into the world of Hamilton"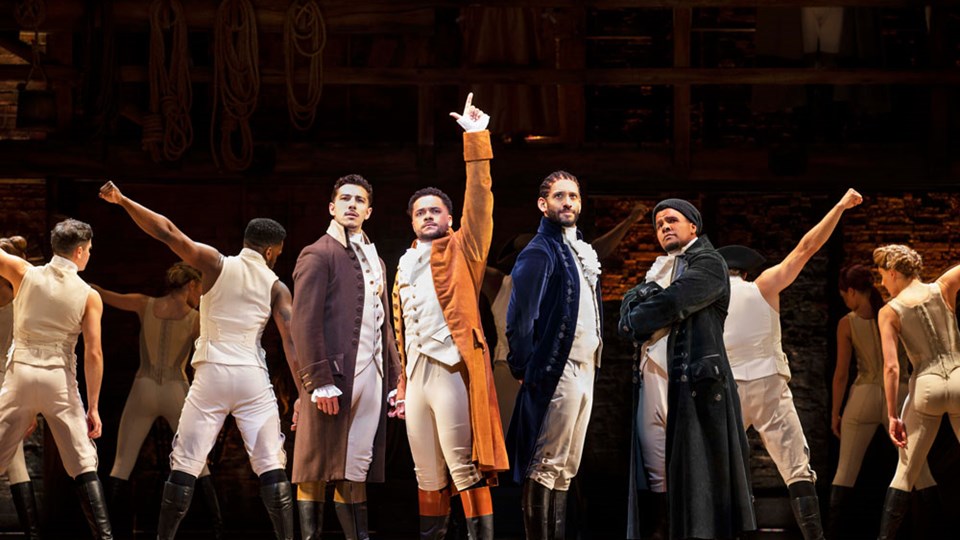 Charlotte, our Director of Audiences, was equally impressed:
"It is absolutely plain to see why Hamilton is the biggest show on the planet at the moment. So exciting to watch: the pace, the songs, the choreography, the characters. To follow the story of these incredible young men and women that took history into their hands with incredible courage - and also many flaws (the story line does not shy away from this, which makes them all the more human and compelling) - is simply thrilling."
"Clever clever Lin-Manuel Miranda and bravo to the multi-talented cast and creative! I also love the fact that Hamilton is half Scottish (and also a quarter French - a perfect combination!), it feels like a perfect 'coming home' of this extraordinary story. I cannot wait to watch it again on the beautiful stage of Festival Theatre and to witness the excitement of audiences."
"I have heard someone has booked a ticket for each week of its nine week run in Edinburgh - I understand, it really is THAT good"
There are still tickets left, but make sure you book quickly!