Redefining Engagement
How our Dementia-Friendly programme adapted to a new world
Dawn Irvine and the rest of our Creative Engagement team – like most of our staff – spent the first few weeks after our venues closed in March 2020 in a state of shock. In fact, it was only several weeks into closure, as it became apparent that this wasn't going to be a brief hiatus, that she realised that there was the chance to not only restart our Dementia-Friendly programme, but re-think what it was possible to do.
We sat down with Dawn to talk about her experience during the last two years.
It's difficult to put into words exactly how difficult the last few years have been for people living with dementia and their carers, who have been disproportionately affected by lockdowns, the care home crisis and hospitals being suddenly flooded with emergency cases. Many of the participants who have joined in with our Creative Engagement programme for years became residents in care homes because they could no longer live at home successfully.
It's clearly a difficult subject for Dawn to talk about, but as she mentions, being able to celebrate people's tenacity through the worst time of all our lives makes her, "honestly, quite emotional".
Dawn took the difficult decision to cancel many of the Dementia-Friendly programme events in the weeks before the first lockdowns were announced. It was clear to her from this point that these events were no longer a priority, and people were feeling unsafe. When everything closed, she spent a month checking in with families and care homes by phone, and by the end of the first month she was convinced: they had to do something.
Her driver for a year and a half became not about outputs or targets, but purely connecting people – if the only way to do that was via Zoom, that was where the team did it. For participants who couldn't access or take part in a video call, DVDs turned out to be the answer – hundreds of them were shipped out over the course of 18 months.
Even Dawn admits she underestimated the impact it was going to have – the programme, already successful, actually grew - bolstered by people from not just Scotland, but from all over the world.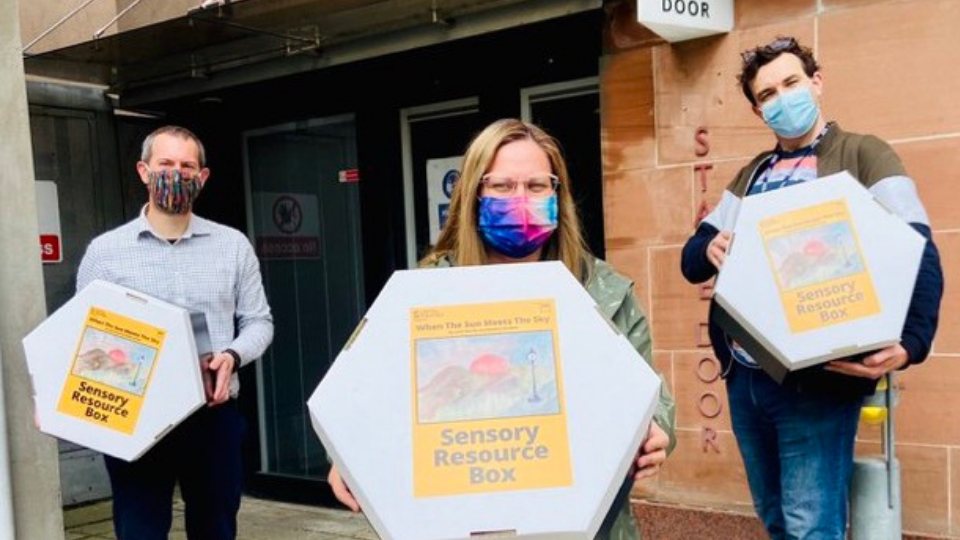 At times, she says, it was very difficult to watch people go through everything, especially with the care system struggling as it was. But equally, as she says with some emotion: "My God, people are resilient."
Everything in the programme became something new. As a live performance venue, we were only set up for live events. Suddenly, the team were producing a radio play, which would "never have otherwise happened". The Creative Engagement team worked with other organisations more closely and being able to utilise each other's skills and groups to create something special was, "amazing".
Their experience was that people were supporting each other, joking with each other, and keeping each other going in whatever way they could, resulting in a huge outpouring of creativity. 
Dawn tells us about Joyce – a frequent participant living in a Care Home, who wrote a story with her care worker about her own childhood. The story was so compelling and, her family felt, so full of truth that it was read at her funeral just a few weeks after she finished writing it – a historical piece of her life, grounded in her end-of-life experience. "That's ultimately the goal," Dawn says: "supporting people's creativity and sharing their stories to leave a legacy for people's families after they've gone."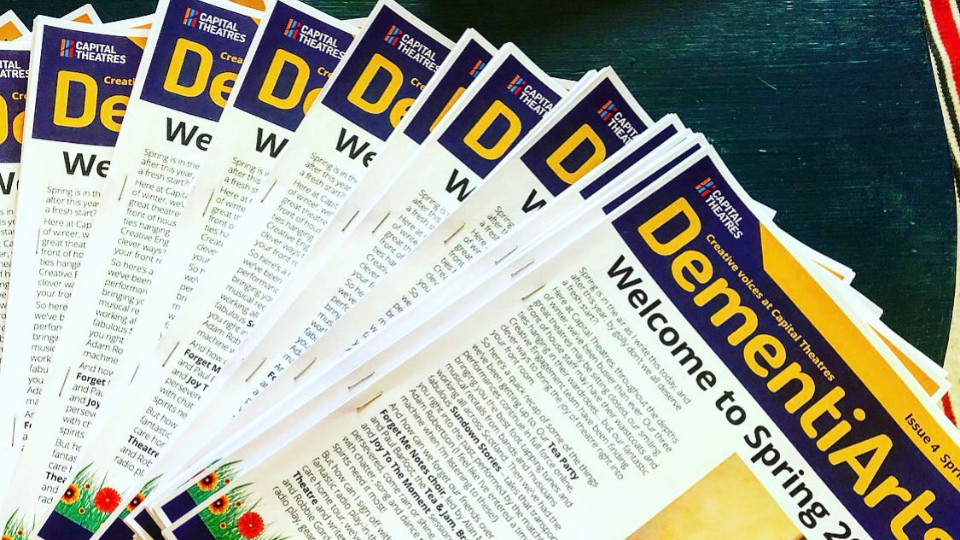 Another participant, John, has had his work published in the quarterly DementiArts newsletter, which goes out to people and groups across Scotland. He was a theatre agent, but now lives with dementia in a Care Home, and submitted some poetry to the team asking for feedback. His work was brilliant and was, with permission, published in the newsletter – out in public for the first time in years. What's so special, Dawn adds, is people trusting the team to keep their work safe and celebrate their creativity.
While remote events continue to have a lasting impact on the Creative Engagement Team's work, latterly they've moved to hybrid events – a model which, for some events, is here to stay. After all, if something is more accessible for groups or individuals as a livestream – why not?
We turn, finally, to the future: what will our Dementia Friendly programme look like in five years?
Dawn explains: art and creativity will always be key and now with a thriving dementia community it's about supporting them to co-create, co-produce and share their expertise and experience with others looking to include dementia best practice principles. The team often have so many performances, projects and events in the pipeline that sometimes it's hard to fit everything in. A new Creative Engagement-focussed space in the renovated King's Theatre should hopefully help as the programme expands over the next few years.
"That's ultimately the goal: supporting people's creativity and sharing their stories to leave a legacy for people's families after they've gone."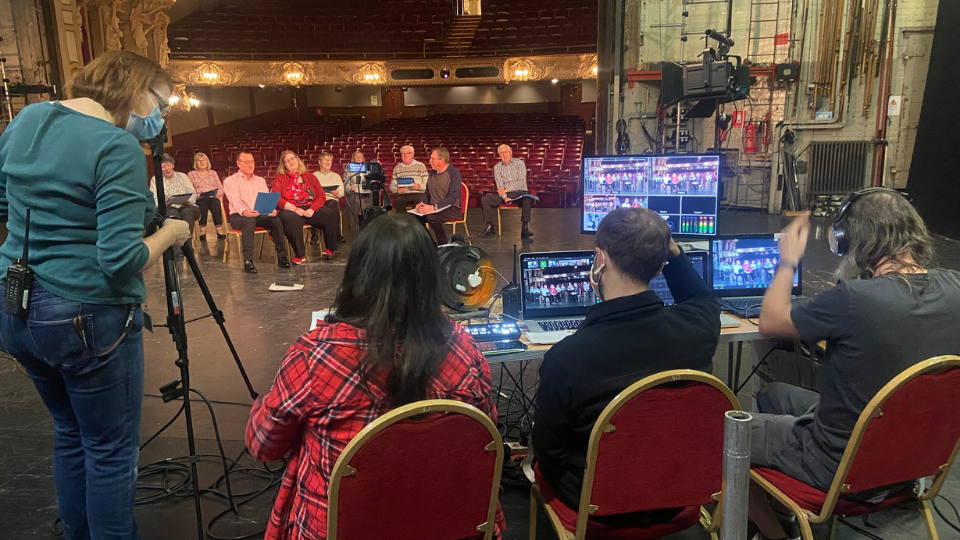 Dawn is hopeful that, alongside a fuller programme of events, we can continue to be in a position where people trust us with their work so that we can empower more voices and provide support to share works more widely, giving underrepresented voices more of a platform. She wants people to continue to enjoy taking part in a cultural life for as long as they want to from sitting in our cafe, to enjoying relaxed performances or creating their own show, we will continue to raise the voice of dementia and celebrate all people can do and not what they can't 
"If we can make the world event a tiny bit better for people living with dementia and their loved ones," Dawn says, "we'll have succeeded."
If you'd like to find out more about our Dementia Friendly Programme of events, including how to get involved, you can email Dawn at dawn.irvine@capitaltheatres.com.
Find out more here about the King's Redevelopment project, including how we'll make the building fully accessible and create a new Creative Engagement space.