We are delighted to announce the three finalists from the first round of applications to the new Musicals Commissioning Hub.
Capital Theatres exists to inspire a life-long love of theatre, and for many years it has presented the best plays, musicals, operas, and dance the UK and the world has to offer on the stages of the Festival and King's Theatres.
As part of her new vision, Chief Executive, Fiona Gibson introduces a new artistic thread which will enrich the work of Capital Theatres. This will include taking a more active role in a select number of co-productions (such as James IV with Raw Material, in association with National Theatre of Scotland announced last month); artist talent development; and playing a more important role in the creative life of Scotland's theatre sector.
The Musicals Commissioning Hub is a central part of this new strategy and today we announce the three finalists selected from the first round of applications. In this new programme Capital Theatres and Pitlochry Festival Theatre will collaborate with and develop Scottish talent, supporting the future ecology of new musical talent, which hopefully one day will flourish and adorn many of our Scottish main stages and beyond.
The three finalists are:
The Light Travels (Working Title) by Niloo-Far Khan
Hana, a PHD student at Edinburgh University is tasked to present her findings on suffragettes of colour to a mysterious woman that shows up for the presentation. In their heated debates of what our history presents us, they are transported back to find the hidden truths of the Empire's role within the movement and perhaps why these women have been written out of our history. Hana's campaign to memorialise these influential women of colour brings her closer to the heart of her own personal struggle and the real reason for this research: how she can find her belonging. Through these re-lived moments, we see a history of real women and a force we never knew existed before. A history not re-told, but re-awakened.
Since graduating from MFA Directing at Edinburgh Napier University under the tutelage of former Lyceum Artistic Director Mark Thomson and National Theatre of Scotland playwright May Sumbwanyambe, recent works have included: directing a research and development for Accelerator's theatre piece Thrown (by Xana Marwick/Imaginate, 2021); the short film Black Scots (National Theatre of Scotland/BBC Scotland/Hopscotch Films, 2020); the Fringe Premier of boxing drama In Her Corner (by Mikey Burnett/Fringe, 2019) of which she was also a dramaturg; other work includes assistant directing Pure Freezin Panto (by Andy McGregor/A Play, A Pie and A Pint, 2018), Hindu Times, (by Jaimini Jethwa/The Lyceum and Pitlochry Festival Theatre Sound Stage, 2021), and Something to Say Radio Plays, (Birds of Paradise/2021).
Niloo-Far Khan said:
"I am absolutely ecstatic about receiving the commission to develop a new musical about women of colour defining their activism and identity. I'm so excited to get my team together to make it all finally happen."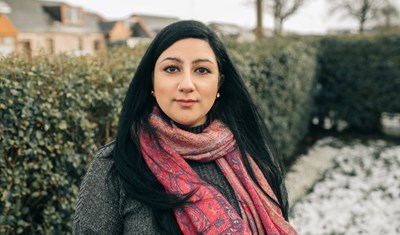 Nessie by Shonagh Murray
Away from the cities, the cars and the noise, there is a wee town called Bruachness with a history of being witness to just about every sighting of the Loch Ness Monster ever reported. Despite fleeting glimpses of the creature, Mara – a wee local girl with a passion for nature - is first to actually meet the monster (whose name is Nessa, if you don't mind, none of this monster malarky). With temperatures rising, tourism increasing and a plot afoot at the local hydro plant, it's up to Mara, Nessa and their water creature friends to keep safe the loch and its inhabitants and, who knows, maybe even figure out where Nessa comes from. "Nessie" is a story of friendship, danger and of fins, but more importantly of following your heart, because deep underwater life as you know it disappears and some creatures can inspire both bravery and fear.  
Shonagh studied at the University of Strathclyde where she gained a BA Honours in Applied Music, before studying at the Royal Conservatoire of Scotland and graduating with a Masters in Musical Directing. She then co-founded the female-led theatre company 'Fearless Players', which produced her first two shows Armour: A Herstory of the Scottish Bard and Burns: A Lost Legacy. Both shows performed successful runs at the Edinburgh Festival Fringe 2019, were nominated for Musical Theatre Review's Best New Musical Award and received a special commendation from Musical Theatre Review for score composition. More recent work has been a musical short film, a collaboration with Fearless Players co-founder and writer Lydia Davidson on Saturdays Doon The J.M as part of Dundee Rep's 'This Is For You Dundee' Festival; and The Great Elf Escape: LIVE with Lydia Davidson, and writer duo O'Neill & Savage as part of The Ayr Gaiety's Online Christmas Season 2020.  
Shonagh Murray said
"Nessie has existed until now only in my head, some voice memos and a notebook, so I'm so excited that it'll be taking its first steps as part of Capital Theatres and Pitlochry Festival Theatres new commission. I've been in a constant state of buzzing disbelief since Nessie was selected but it's been an absolute joy working with Pitlochry and Capital Theatres, chatting through the project and planning for the development and I'm so grateful for their support and shared enthusiasm in bringing Nessie to life."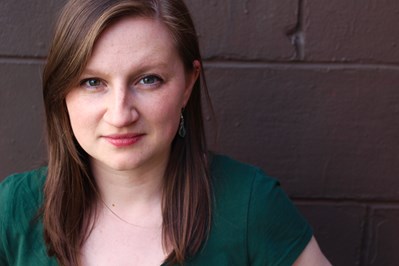 Rebel by Tommy Antonio
If you know 'Skye Boat Song', you'll know the story of Bonnie Prince Charlie and the Jacobite rising. What you might not know is he'd have been dead long before the boat set sail if it weren't for one rebel, who not only bewildered a conquering army, but defied her husband (unthinkable), society (unimaginable), and her mother in law (unspeakable) fighting for an idea of a better status quo. She doesn't have a song putting her name on the wind, so it's about time. Rebel tells the unforgettable story of Anne Mackintosh, the forgotten hero behind the tragic rebellion of 1745.
As a vocalist, instrumentalist and arranger Tommy Antonio's in studio collaborations have been heard worldwide by millions, recording for artists as diverse as JuiceWrld, M.I.A, Florence and the Machine, The Kooks, Zacari (Kendrick Lamar) and Octavian.  As a performer, Tommy has shared the stage with some of the world's best loved artists including Peter Cetera, super producer David Foster, famed tenor Andrea Bocelli, and country superstar Reba McEntire. He was a founding member and assistant director of the UK's foremost jazz vocal group the London Vocal Project. Alongside Rebel Tommy is producing new material for his solo project Tenderland and songwriting/production duo Shaker Neon.
Tommy Antonio said:
"After a year like we've had it feels incredible to be able to get a piece of musical theatre on its feet, especially a story that I think's important to tell in Scotland right now. I've been bowled over by how supportive Capital Theatres and Pitlochry Festival Theatre have been throughout, they're putting art and artists first which feels precious and rare. Pressure's on to write some bangers now."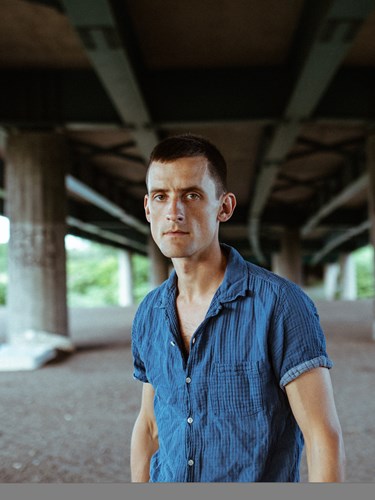 All three finalists have been awarded a seed commissions and are now being supported in the development phase of their projects with scratch performances for an invited audience scheduled in the Capital Theatres Studio for September 2021 and at Pitlochry Festival Theatre in early 2022.
Fiona Gibson, CEO of Capital Theatres said:
"We were overwhelmed by the diversity and vibrancy of the ideas submitted to the Musical Commissioning Hub in its first round of applications, but these three artists really stood out for our amazing panel as telling vital stories about Scotland's past and present, stories we are sure our audiences will be as excited to see develop as we are. Along with our highly talented producing partner, Pitlochry Festival Theatre, we're keen to make The Studio a creative hub for the next generation of Scottish musical talent, as Capital Theatres evolves in an exciting new direction embracing commissioning, co-production and artist development, alongside its reputation as a world-class presenting house."
Elizabeth Newman, Artistic Director of Pitlochry Festival Theatre added:
"We received incredible submissions and it was extraordinary to work with such an exceptional panel during the Musical Commissioning Hub process. The three Artists and their big ideas were all very different and equally as exciting. Our partnership with Capital Theatres feels like a very important step for Pitlochry Festival Theatre as we dedicate more time and energy to the development of new Scottish musical talent. Audiences love experiencing musicals in Pitlochry; so working to introduce new musical ideas to audiences in our new Studio Theatre feels like a vital step in PFT's journey. We want to generate an authentic dialogue between artists and audiences whilst the work is in development."
The Musical Commissioning Hub panel featured multi award-winning composer and creator of musicals Howard Goodall; multi-award winning Scottish singer and actress Barbara Dickson; broadcaster and lead singer of Deacon Blue, Ricky Ross; Robert Softley Gale, artistic director of Birds of Paradise theatre company who brought us My Left/Right Foot; writer and Director of the Royal Lyceum Theatre, David Greig (Charlie and the Chocolate Factory and most recently Local Hero); theatre director and radio DJ Matthew Xia; Award-winning producer of SIX and The Play That Goes Wrong Kenny Wax; Olivier award winner Katie Brayben acclaimed for her role as Carole King in the London production of Beautiful; co-director of Freedom Studios Aisha Khan and Co-Chairs Fiona Gibson, CEO of Capital Theatres and Pitlochry Festival Theatre's Artistic Director Elizabeth Newman.
The Musical Commissioning Hub has been made possible through investment from Creative Scotland's Performing Arts Venues Relief Fund, the Viewforth Trust and support from Capital Theatres' donors.
For further information, visit Capital Theatres Musical Commissioning Hub and Pitlochry Festival Theatre Musical Commissioning Hub  
#MusicalHubScot