Gigs in a Bingo Hall? A look into our theatres' gig history
Have you ever been to a gig in a Bingo Hall in Edinburgh? If you have, you may remember The Empire, which between 1963-1991 served as a Bingo Hall by day, and a concert venue by night. Back in the 70s and 80s, the people of Edinburgh didn't have to travel to Glasgow to enjoy the very best of the rock industry, or to discover the latest up-and-coming artists.
The Empire Palace, now known as the Festival Theatre, was filled with long tables and benches to accommodate bingo players during the day. At night, they would be removed to allow for concerts to take place after 11pm. Ticket prices ranged between 50p to £1, which would normally sell out within days.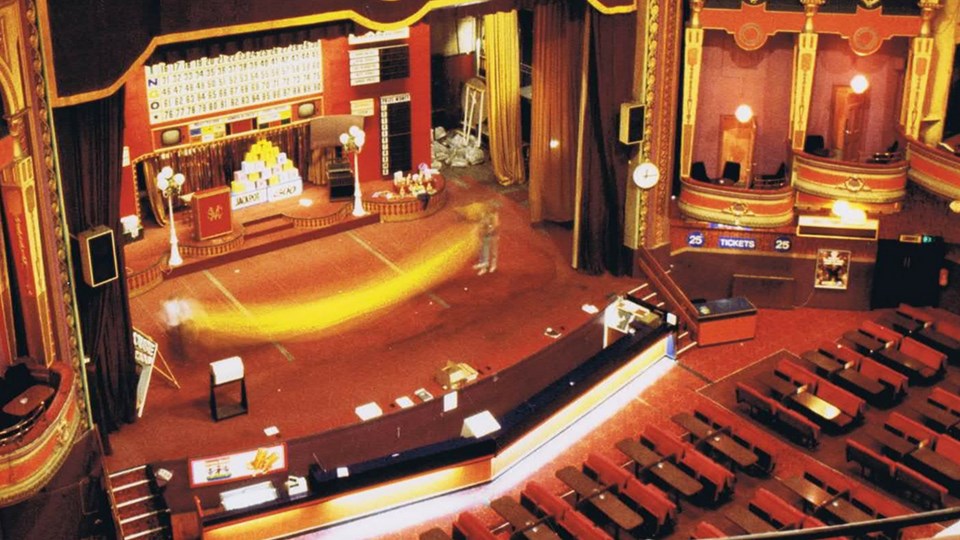 Rock, soft rock and heavy metal saw a rise in popularity during the 70s and 80s, and many outstanding artists and groups played to packed auditoriums across the country, some of which would nowadays fill stadiums and arenas. Many well-known artists have played to Edinburgh audiences, but the most popular ones include Black Sabbath (1971, 1972), T-Rex (1971), Free (1972), Slade (1972, 1973), The Cramps (1986), and The Ramones (1986).
However, two of the most significant concerts to have taken place at The Empire were by Elton John (1972) and David Bowie (January and May, 1973), who was at the height of his Ziggy Stardust fame. In his dairy series, Sir Michael Palin mentions how the comedy group Monty Python – who had performed at the King's Theatre that same weekend - were kept awake in their hotel in Edinburgh by David Bowie's party, who were staying in the same floor as them. He fondly remembers what a refreshing change it was to see David Bowie's entourage in the hotel.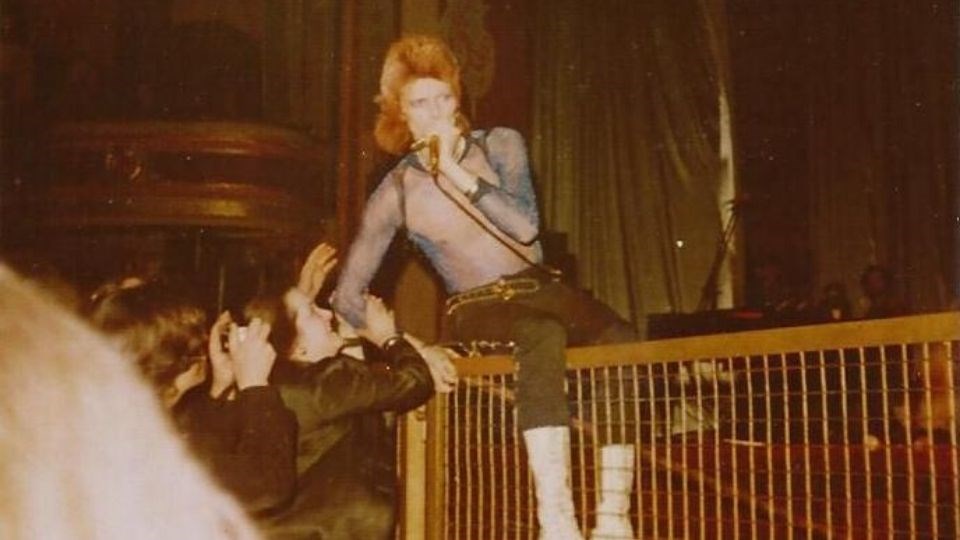 The Empire, along with the Edinburgh Playhouse, was one of the biggest 'concert venues' at the time in the capital, but the King's Theatre also hosted one of the greatest music groups of the era, Led Zeppelin, back in 1973. The music group, who continues to tour worldwide, played to 1,473 fans who queued outside of the theatre overnight for a £1 ticket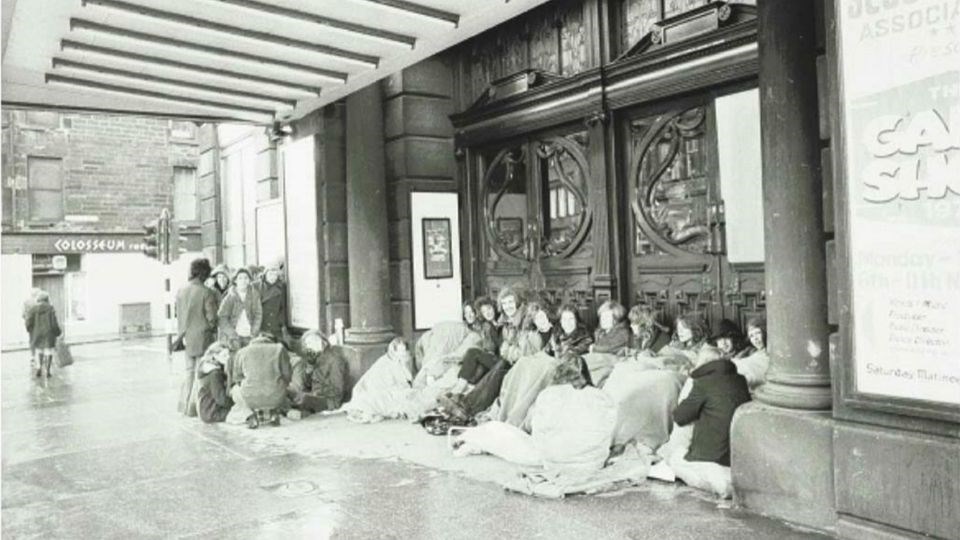 In recent years the Festival Theatre has continued the tradition of hosting gigs in the capital with numerous national and international stars treading the boards, including Garbage, Luther Van Ross, Eddie Reader, Christy Moore, James Blunt, Mike + The Mechanics, Ryan Adams and Paul Carrack. Plus every July we host the Edinburgh International Jazz & Blues Festival, which sees the best jazz and blues artists play to a packed auditorium. 
Do you have a fond memory of any other concerts we've missed? Remember to tell us on social media. For a more comprehensive list of gigs, visit the Edinburgh Gig Archive website.
The images of David Bowie are credited to Julie Tomlinson.