Five Moments That Shaped Capital Theatres
Maybe you were there - or maybe you weren't born yet - but these five milestones made us who we are today
1. 1994: THE GRAND OPENING
When the refurbished Festival Theatre opened in 1994 with its iconic glass façade, General Manager Paul Isles set the tone for things to come by producing not one but two major opening galas: The Krankies and the Opera! Meet Me At The Empire was a ribald night of variety starring The Krankies, and Scottish Opera presented a more formal gala with their production of Tristan und Isolde. Since then, we've strived to present a mix of high culture, popular entertainment, and everything in between.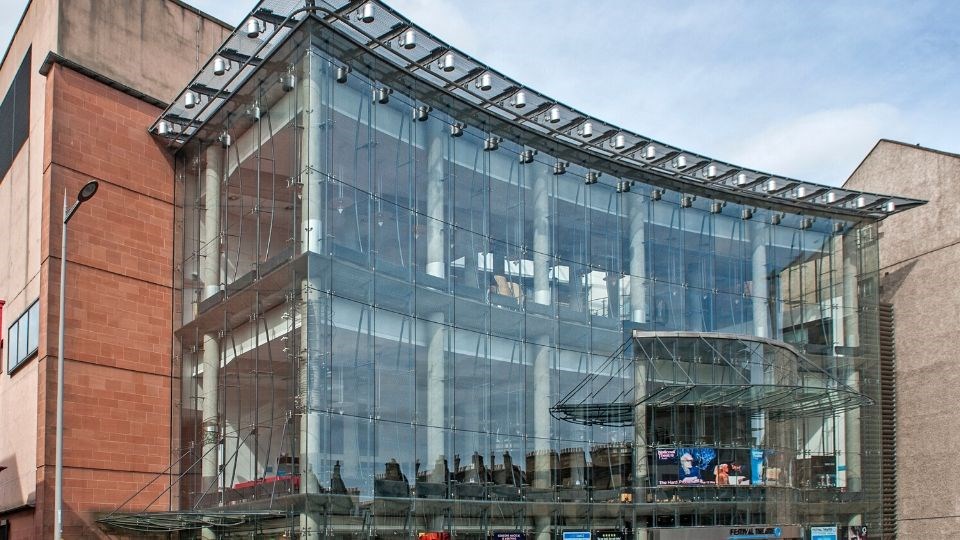 2. 1998: TAKING ON THE KING'S
Edinburgh City Council managed the King's directly from 1966 until 1998, when we took it on. General Manager and Chief Executive Stephen Barry made the merger happen, but sadly passed away two years later after a battle with cancer. His obituary in The Herald celebrated his work on the King's, noting, "he bolstered the drama programme with quality work, nurtured the amateur companies, and returned the pantomime to the traditional Scottish format - a family show with Scottish comedians at the helm." Principles we follow to this day.
3. 2003: THE ROYAL VARIETY PERFORMANCE
We've had a lot of queens on our stages but the only time the one and only HRM Queen Elizabeth II made an appearance was for the 2003 Royal Variety Performance, which featured Luciano Pavorotti, Busted, Dame Edna, Gloria Estefan and the Osmond Brothers. Read more about it here.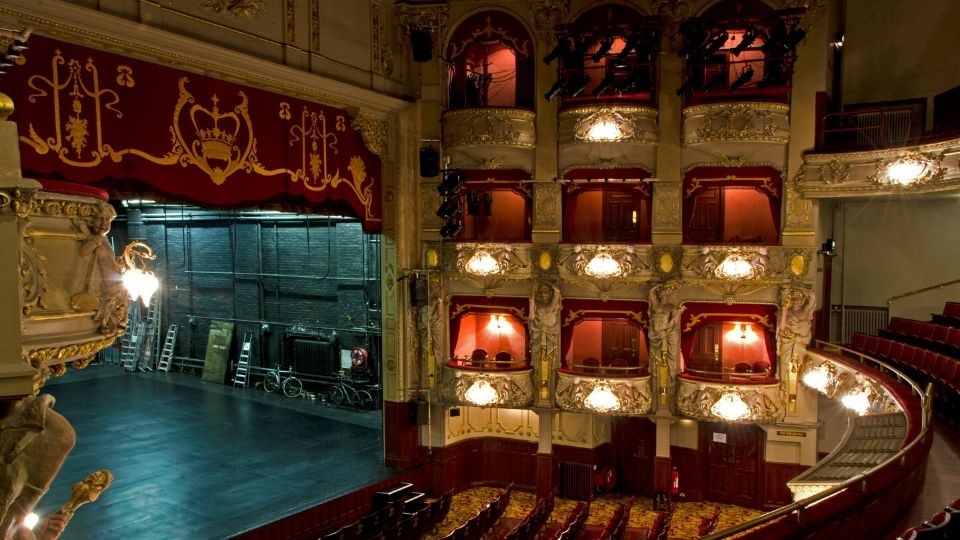 4. 2013: THE STUDIO
Part of the initial dream in 1994, a smaller rehearsal and performance space to complement the Festival Theatre finally became a reality in 2013 when we opened The Studio, located directly behind the Festival Theatre with an entrance on Potterrow. Many companies performing at the Festival and King's rehearse in The Studio, and also provide classes and workshops for the public there. Our programming continues to grow as more and more companies want to present work in this unique and flexible space.
5. 2018: CAPITAL THEATRES
With three venues, it became increasingly difficult to say "Festival, King's and The Studio" and we realised that we never really had a name before! (Our incorporated name was "Festival City Theatres Trust" but that didn't exactly roll off the tongue.) Chief Executive Duncan Hendry brought it all together by rebranding the organisation as Capital Theatres, which sums up our feeling for these three fabulous venues, the people who work there and the audiences who attend - we think they're all capital!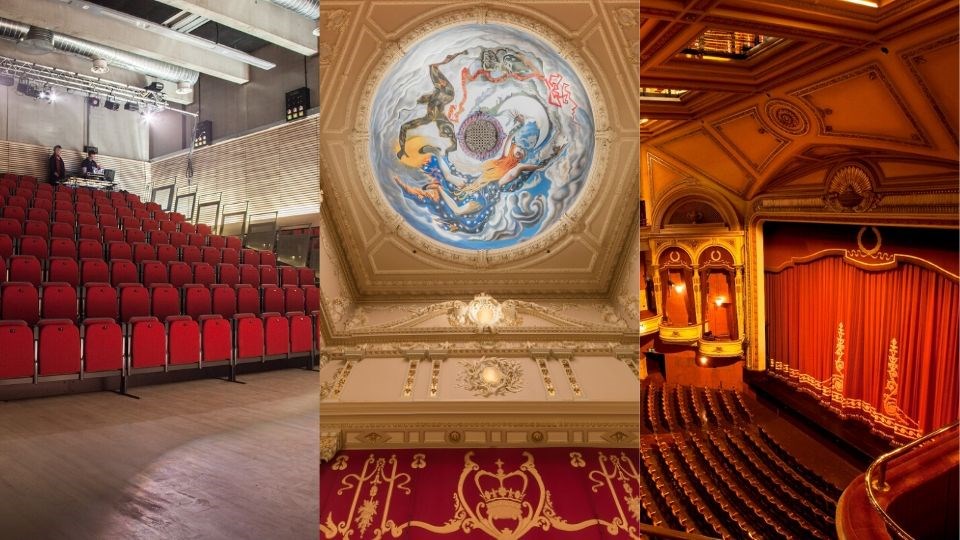 Even while looking back, we have an eye firmly on the future. The King's Redevelopment Campaign is supported by the City of Edinburgh Council and The National Lottery Heritage Fund.