60 seconds with Shane Ritchie
Ahead of the opening of the smash-hit musical Everybody's Talking About Jamie, we chat to EastEnders' Shane Ritchie about his role as Hugo/Loco Chanelle.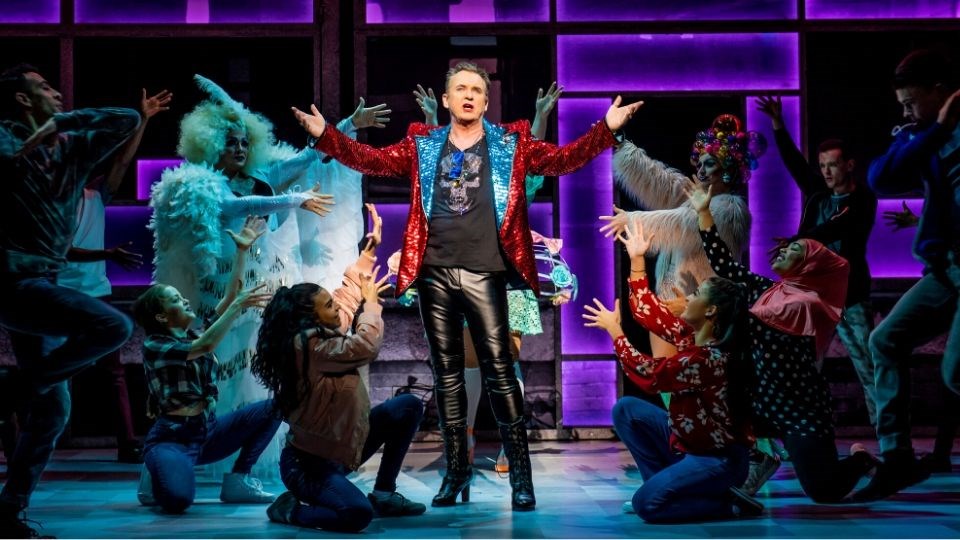 How did you prepare to play Hugo's drag queen alter ego Loco Chanelle?
My dad used to run clubs in London so from age ten I was used to seeing men in drag. Then on one of my very first tours, when I was 17/18, there were three drag queens and two strippers in the show. I knew drag queens, I grew up with them, and I knew Danny La Rue. It's funny now, if you'd have said to me 30-odd years ago that drag would be mainstream I'd have said 'Don't be stupid' - but drag is mainstream now and quite rightly so.
In the musical you style a gorgeous pair of high heels. How did that go at the beginning?
I had a nightmare. With my left calf muscle, even when I just talk about putting on the heels I can feel it twingeing. It's one thing standing in five-inch heels, it's another thing to walk in them and another thing entirely to dance in them. Layton and the other drag queens in the show helped me and I'd do the school run, then come home, put the heels on and walk around the kitchen.
What's your favourite musical number in the show and why?
For me it's Over The Top at the end of Act One. Lyrically it's all there and it sets everything up for Act Two, where Loco passes the baton to Jamie and goes 'Right, your turn now'.
What is Everybody's Talking About Jamie all about?
It's all about inclusivity and acceptance. The unconditional love of parents for their kids and support from friends and school mates. It's about beating prejudiced people and living your life to the best for you and those around you.
Are you looking forward to returning to Edinburgh?
I've played there many times and being in Edinburgh is always great. Because I'll be one of the older cast members I'll be acting as cultural tour guide and taking the younger ones up to the Castle. It's a beautiful city with so much to offer.