60 seconds with Joanne Clifton
Ahead of The Addams Family creeping into Edinburgh next year, we sat down with one of the stars of the musical, Joanne Clifton, who will star as Morticia Addams.
What's in store for audiences who come see The Addams Family?
It's a feel-good, fun, laugh-out loud family show. Audiences know the characters, they know the world of The Addams Family from the TV show and films but there are some surprises in store. And it's really, really funny. The feel-good factor is something everyone is craving after what everyone's been through.
How did you keep yourselves busy during the last year and a half?
[Laughs] How long have you got? Me, Katya Jones from Strictly and my friend Sasha Latoya created an online motivational course called The Beyond Lockdown Empire, which went so well we turned it into a book. I continued working on a musical I'm writing with Ben Adams called Bloody Nora. I also did dance classes on Zoom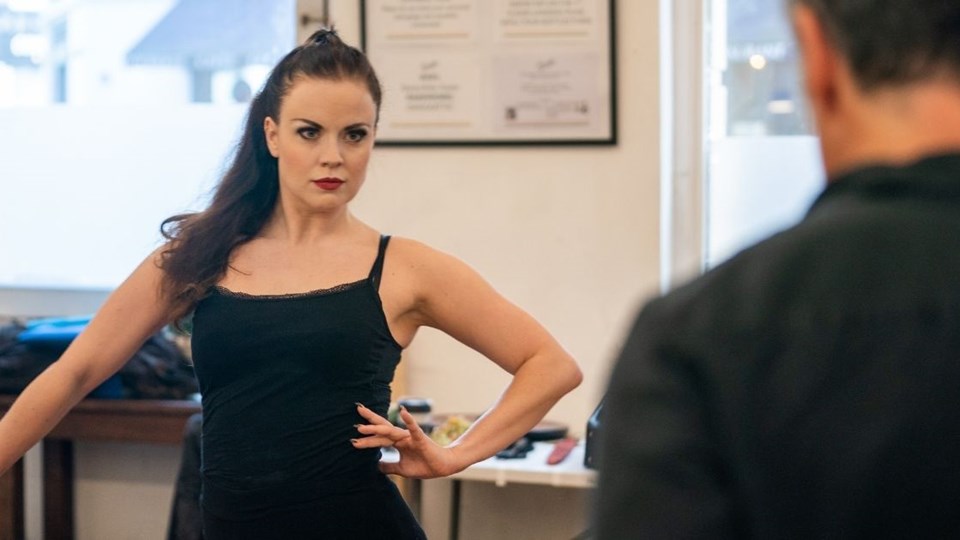 What are you most looking forward to about being back on stage?
I can't wait for the buzz of having a live audience again. I love film acting as well but the live aspect of theatre for me is so thrilling - the fact that anything could go wrong at any point, or that someone could do something different on stage and you have to react to it, or how audiences react to different things in different parts of the country.
Morticia is such an iconic character. How do you put your own stamp on her?
When I get a job I do watch the films or any kind of footage from the show twice maximum, then I don't watch it anymore. I get a feel for the character, then I leave it because I want to do my own version of it. I did Thoroughly Modern Millie but I'm never going to be Julie Andrews, I did The Rocky Horror Show but I'm never going to be Susan Sarandon, and I'm not going to be Carolyn Jones from The Addams Family TV shows or Anjelica Huston from the movies.
Do you have anything in common with her?
I am a Scorpio so I could maybe have a dark side but it doesn't come out very often. The main thing we have in common is a fierce love and protection of family, but I don't think she likes to sit at home playing with Slime or doing jigsaw puzzles in her spare time, whereas I do.
It's full of great musical numbers. Do you have a favourite to perform?
Death Around the Corner. Morticia is so dark and Gothic and she has this big Broadway number about death. I think it's fabulous.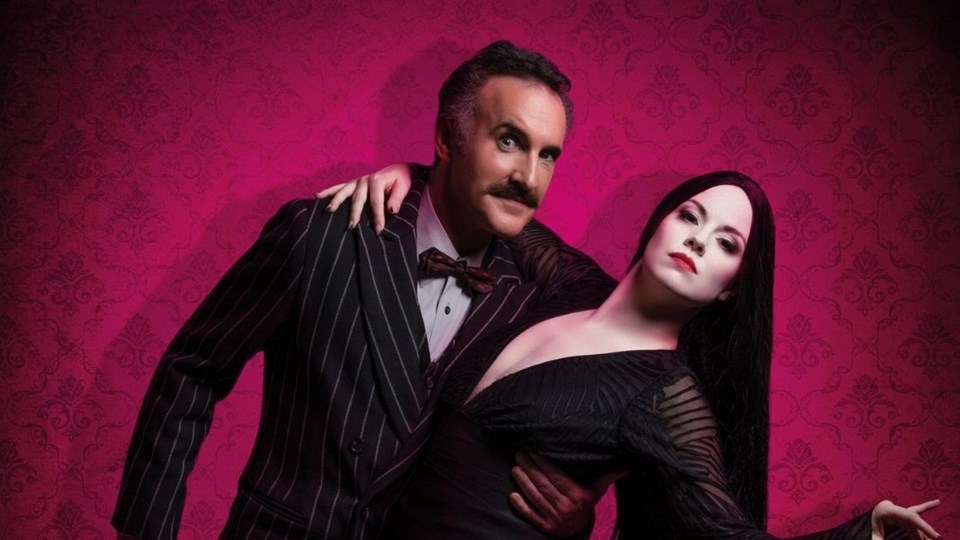 Can you recall when you first encountered The Addams Family?
Me and my brother Kevin used to watch it on TV when we were kids and we loved the movies. I'm a big fan and I was so happy when I got this job I even did a painting of Morticia.
It began life as a cartoon in the 1930s, became a TV show in the 1960s, a film franchise in the 1990s and a musical in the noughties. Why do you think it has endured for so long?
It's fun to see this family who are not the happy-go-lucky Disneyworld-ish model American family. They're not typical in any way and it's really fun to watch how they behave compared to your average TV or movie family.
Now you're heading back on tour again, what's the one thing you couldn't be on the road without?
I take a jigsaw puzzle to every venue. If I manage to finish it I give it to one of the dressers if they want it. If I don't finish it I dismantle it and take it to the next venue to have another go at it.
Does Edinburgh have any significance for you?
Love Edinburgh! They're the craziest audiences because they're just so for up for it. There's so much to explore in Edinburgh and so much wonderful architecture.
The Addams Family comes to Edinburgh on the 25 - 29 January 2022. Tickets are on sale here.