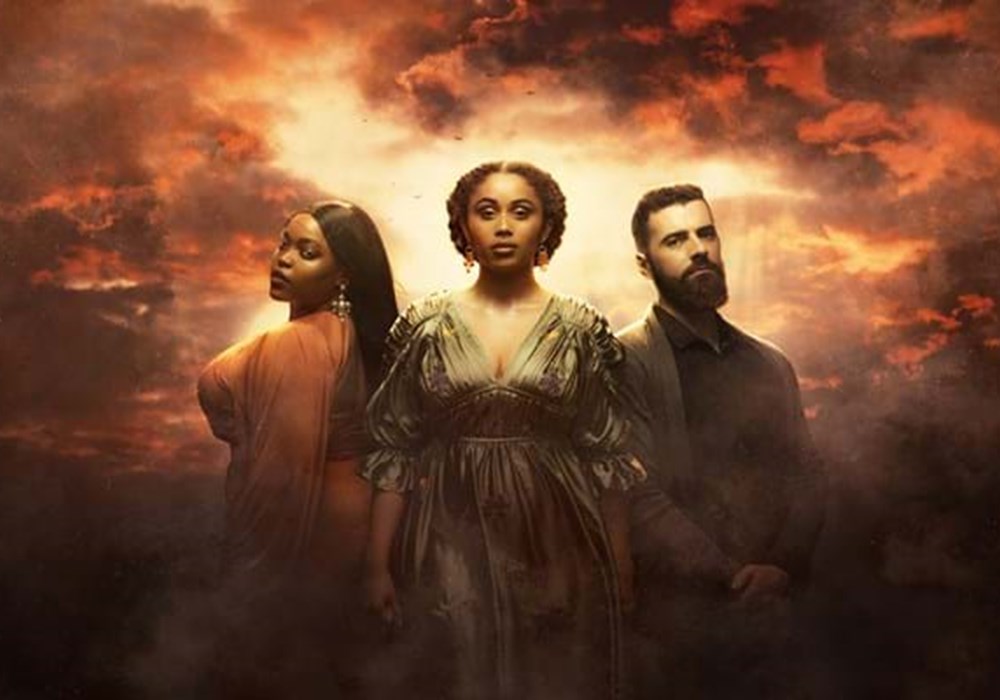 James IV: Queen of the Fight
Evenings: 7.30pm
Matinees, Thu & Sat: 2.30pm
Age: 12+ (Includes some strong language and violence)
Festival Theatre
Box Office: 0131 529 6000
Ticket prices
From £18.50
* Ticket prices include a contribution to the Theatres Development Fund. A £1 handling charge will be added if you ask us to post your tickets.
Raw Material & Capital Theatres in association with the National Theatre of Scotland
James IV: Queen of the Fight
"You're a wonder.
You're a window into a wide world." ​
Scotland, 1504, seen fresh through the eyes of new arrivals Ellen and Anne, two Moorish ​ women who were expected to take their place at a royal court....but not this one. Both women now have to fight to find and keep a place in the dazzling, dangerous world of the Scottish Court of James IV. It's a world where war is never far away, words of love and promises of peace are not what they seem and where poets might turn out to be more dangerous than any assassin.  
Blythe Duff (Taggart, Harry Potter and the Cursed Child) and Daniel Cahill (All My Sons for Dundee Rep and River City for BBC) are returning to the James Plays following their roles in James I, II and III, and are joined by Danielle Jam (Them! For NTS, Molly and Mack for BBC) as Ellen, and Laura Lovemore (Queen of the New Year for BBC and Life is a Dream for The Lyceum) as Anne.
Employing the same wit and theatricality of the first ​three James Plays, acclaimed playwright Rona Munro takes you back to a thrilling and uncharted period of Scottish history in this brand-new production. Join us on the journey. 
Preview performances
30 September, 1 October and 3 October.
The play includes a recitation of 'Ane Blak Moor' (A Black Moor) by William Dunbar, one of the earliest documented instances of a poem using racialised and discriminatory language in Scotland, as well as violence, blood and depiction of infant death.
Press reviews for the previously staged James Plays trilogy...
★ ★ ★ ★
Unequivocally plays for today

The Guardian
★ ★ ★ ★
A feast of blistering emotion and theatrical might

Daily Telegraph
Gallery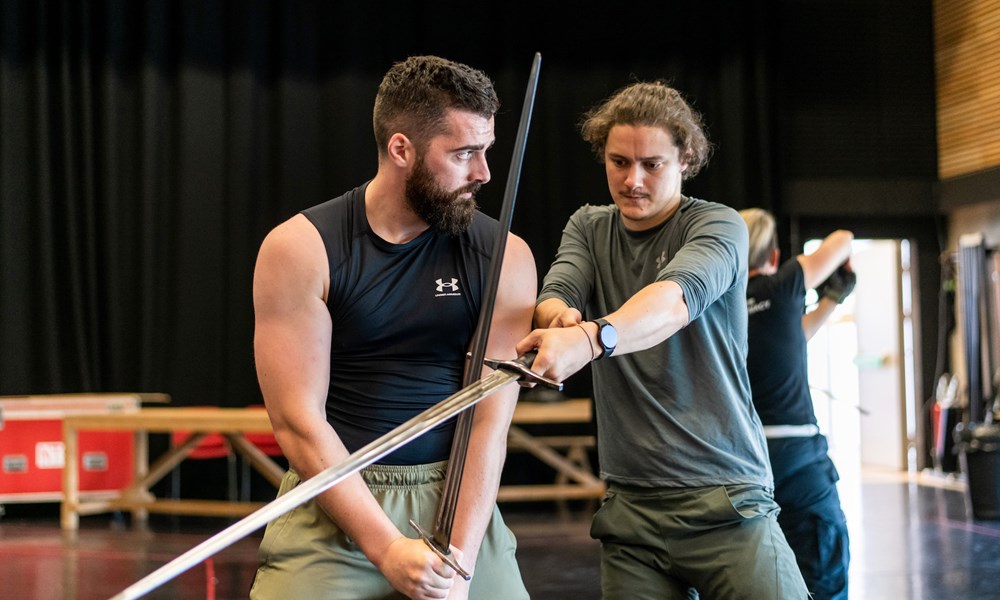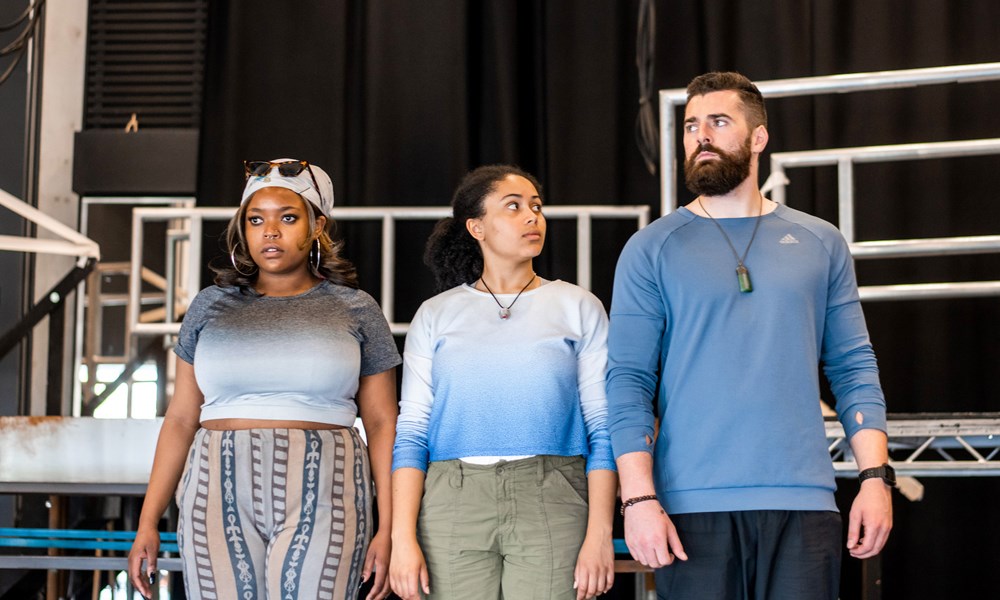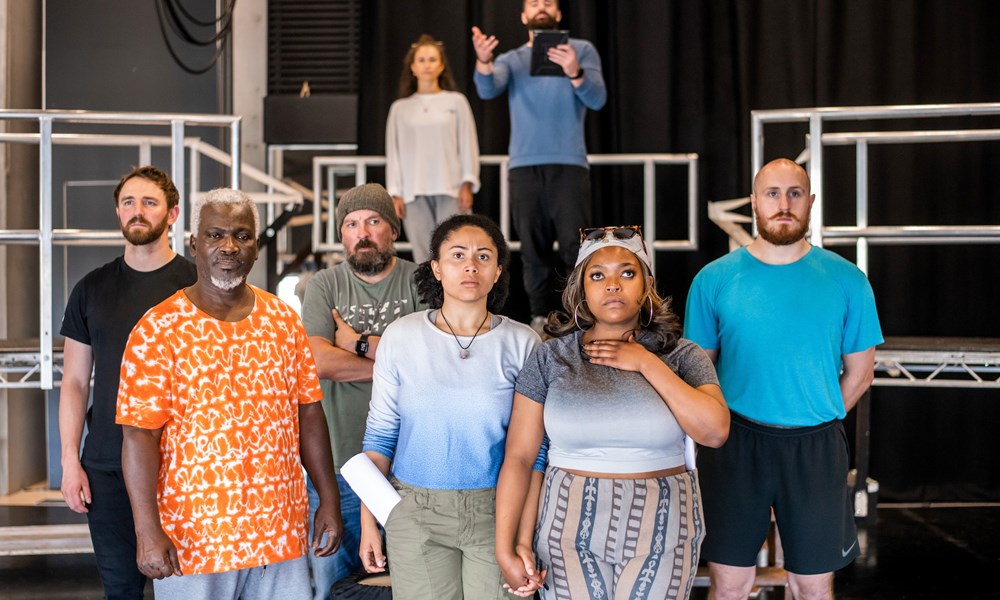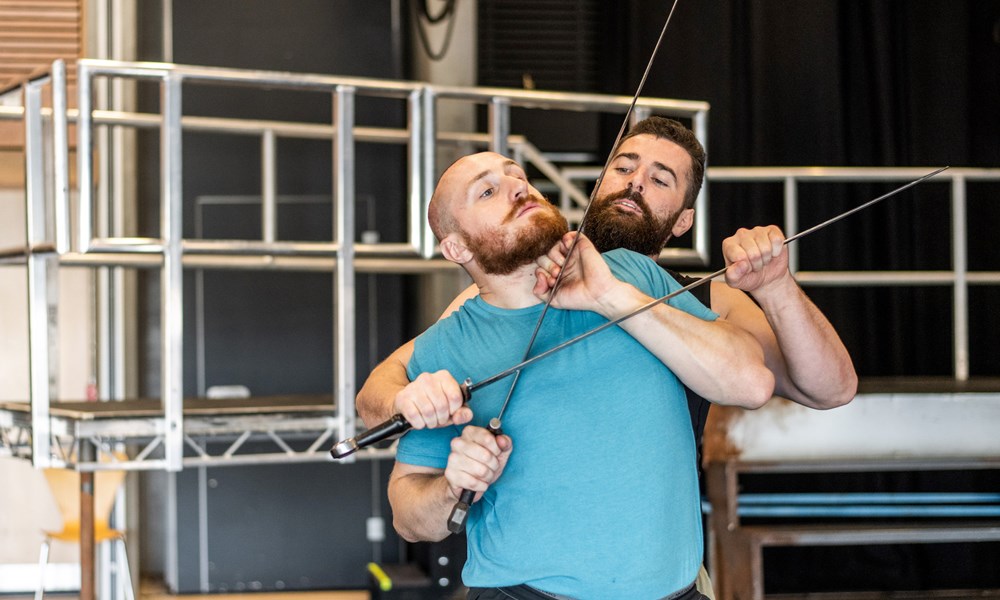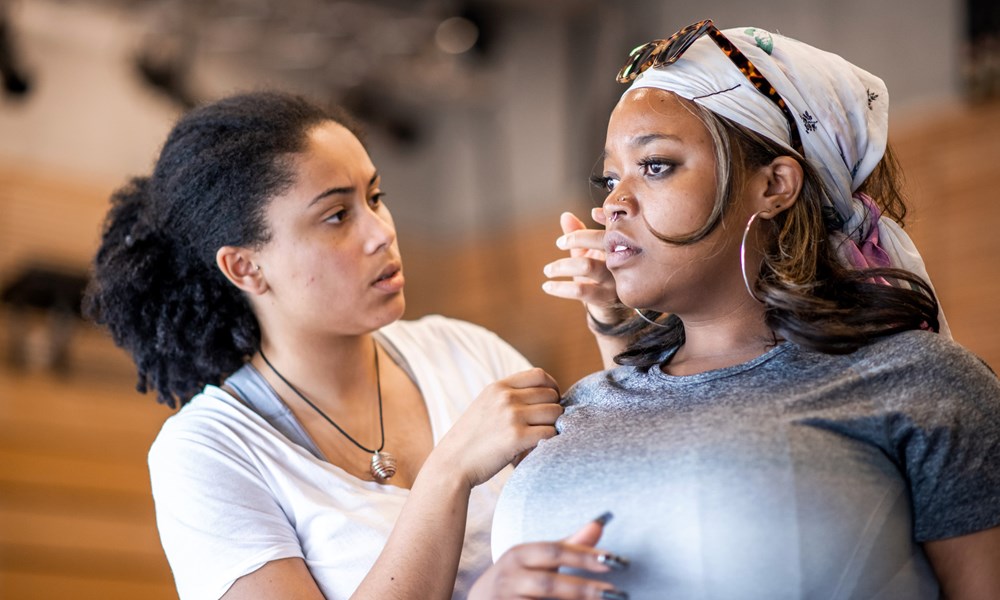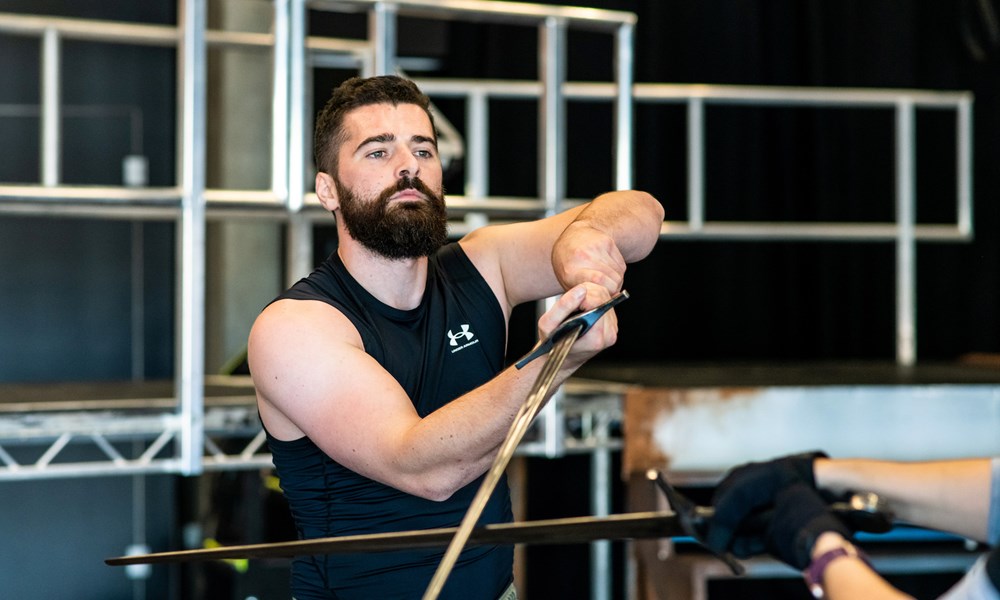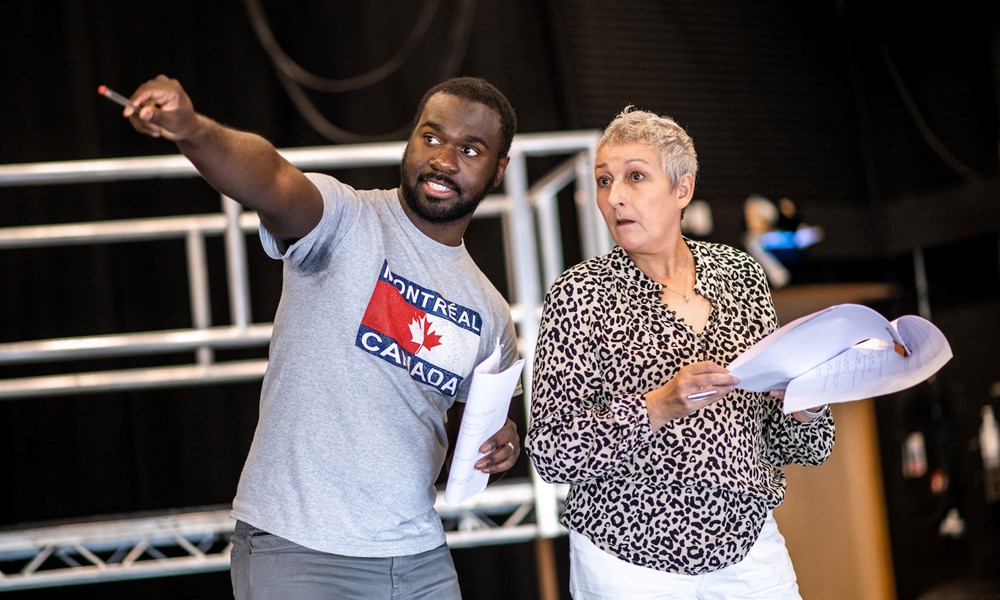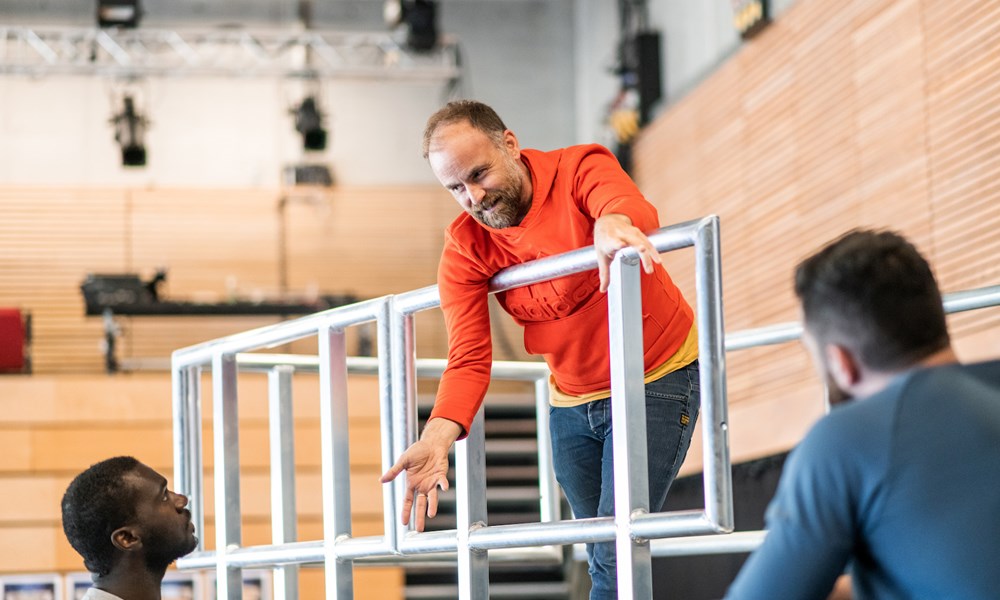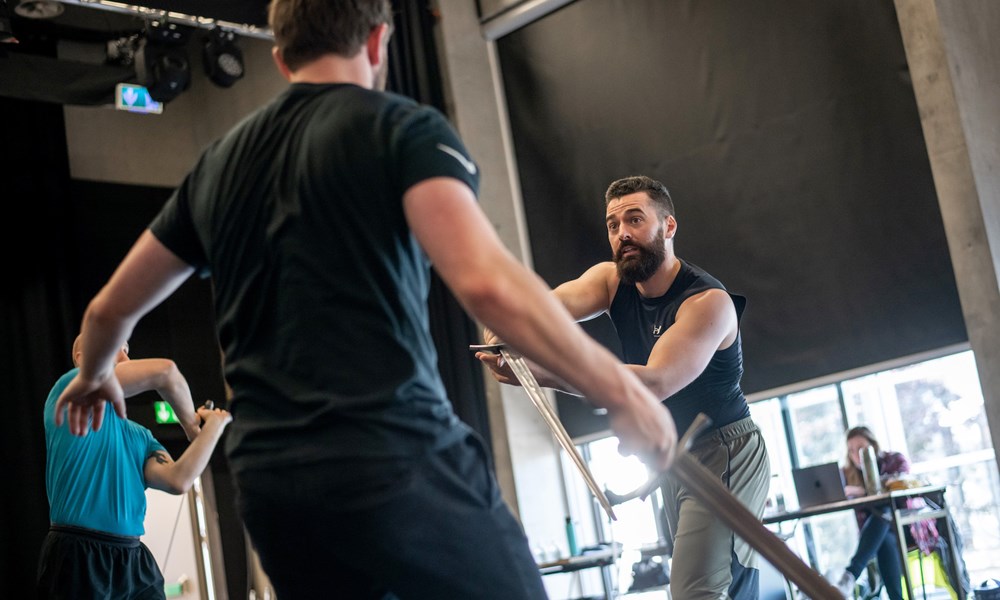 Tickets
Thu 6 Oct

7:30 PM

CAP

Captions

For D/deaf and hard-of-hearing, captioning converts the spoken word into text which is displayed on an electronic caption unit – either near or on-stage or via a hand-held device.

Sat 8 Oct

2:30 PM

AD

Audio Description Available

An additional audio track for audiences with sight loss, explaining what's happening on screen or on stage during gaps in the dialogue and sound effects.

BSL

British Sign Language

For patrons using sign language, this service usually involves one interpreter standing on or in front of the stage to sign the dialogue.

TT

Touch Tour Available

For audiences with sight loss, an opportunity to explore the performance space and handle selected props, costumes and furniture before the event starts.
Credits
Cast
Blythe Duff, Dame Dounteboir
Daniel Cahill, James IV
Danielle Jam, Ellen
Laura Lovemore, Anne
Ewan Black, Turnbull/Fighter/Ensemble
Malcolm Cumming, Donald
Keith Fleming, Dunbar
Sarita Gabony, Margaret
Thierry Mabonga, Peter
Samuel Pashby, Douglas/Ensemble
Gameli Tordzro, Ensemble/Musician
Creative Team
Writer Rona Munro
Director Laurie Sansom
Designer Jon Bausor 
Historical consultant Dr Onyeka Nubia
Movement Director Neil Bettles
Sound Designer Garry Boyle
Lighting Designer Lizzie Powell
Casting Director Laura Donnelly CDG
Fight Directors Rachel Bown-Williams and Ruth Cooper-Brown of RC-Annie Ltd 
Associate Director (Rehearsals) Jaïrus Obayomi
Associate Director (Tour) Luke Kernaghan
Access
Captioning
Thu 6 October 7.30PM
Captioner: Ben Poots
Audio Description
Sat 8 October, 2.30PM
Audio Description: Judy Gilbert & John Cummings
BSL - Sign Language Interpreted
Sat 8 October, 2.30PM
BSL Interpreter: Shaurna Dickson
Position: Auditorium Left
Capital Theatres aim to be accessible to all. We are committed to making your visit to our theatres as comfortable and enjoyable as possible. All of our Front of House staff undergo disability awareness training and Dementia Friend Training and will be pleased to assist you should you require any information or help. 
Discounts
Friends 20% off (excludes Previews and Fri/Sat)
Groups (8+): £4 off Stalls and Dress.
Please note groups cannot be booked online. If you wish to book a Group, please contact our dedicated Groups email, groups@capitaltheatres.com, or phone on 0131 529 6005.
Concessions £3 off. (excludes Previews and Fri/Sat)
Concessions are limited and may be withdrawn at any time.
School Groups (10+): £8.50 (excl. Fri/Sat). Includes 1 free teacher ticket with every 10 students. Please note groups cannot be booked online. If you wish to book a Group, please contact our dedicated Groups email, groups@capitaltheatres.com, or phone on 0131 529 6005.
Student Standby: £10*
Discounts are available to people with disabilities, please call the Box Office to book your tickets. 
If you would like to book a wheelchair space or if you have any special requirements, please phone the box office who can advise. 
* Student Standby tickets are subject to availability on the day of the performance and can only be purchased in person at the Box Office from 12pm. A valid Student or Young Scot ID is required. Only one ticket per card.
All discounts may be withdrawn at any time. 
Tour
Festival Theatre Edinburgh
30 Sep - 8 Oct 2022
Theatre Royal, Glasgow
11 - 15 Oct 2022
Tickets
Dundee Rep Theatre
18 - 22 October 2022
Tickets
His Majesty's Theatre, Aberdeen
26 – 29 October 2022
Tickets
Eden Court, Inverness
2 – 5 Nov 2022
Tickets
Macrobert Arts Centre, Stirling
9 – 12 November 2022
Tickets
Drama, Take Part Activities

Friday 16 September & Thursday 6 October

Drama

Tue 31 January to Sat 4 February 2023