Remember Capital Theatres in your Will to share your love of theatre with future generations.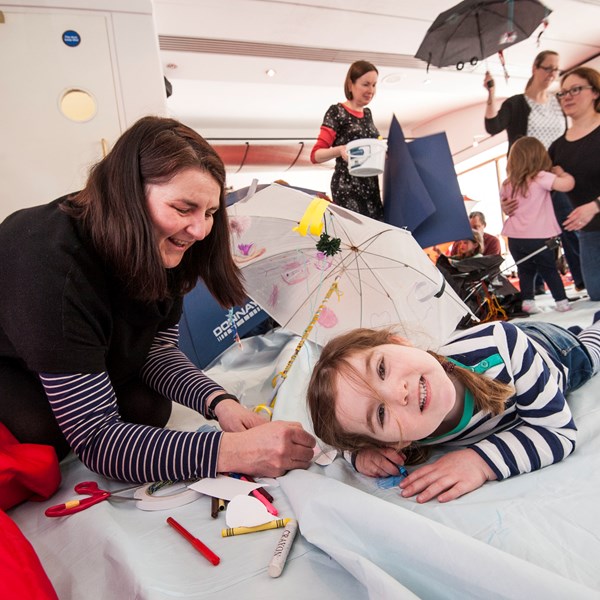 "Why not use your Will to help the vibrant cultural life that makes Scotland such a fine place to live. A legacy to the arts is a small gesture that makes a very big difference."
- Alexander McCall Smith, Author and Art Lover
Leaving a gift in your Will
Writing a Will ensures that those you love are provided for. If you have cherished memories of visiting our theatres and believe they should be preserved for future generations to enjoy, please consider leaving a gift in your Will to Capital Theatres.
As a charity, our donors are vital to safeguard our historic theatres. They ensure the continuation of our charitable work and learning and participation activities and enable us to broaden the cultural experience of our audiences by including more artistically challenging work in our programme. Only 5% of our costs are covered by public funding, the rest must be raised from ticket sales and fundraising. Any gift, big or small, will make a difference.
In leaving 10% or more of your estate to charity, the rate of Inheritance Tax applicable to the rest of the estate is reduced. Therefore, by giving to our theatres you could benefit your other beneficiaries as well.
Our promise to you:
Your privacy and wishes will be treated with the utmost respect
You do not need to tell us you have left us a gift in your Will but if you chose to do so, we will keep you updated about our work
If you change your mind at any point, you do not need to tell us
If you'd like to confidentially discuss including the theatres in your Will, please contact:
Catriona Boyce, Development Executive
T: 0131 357 7858
E: catriona.boyce@capitaltheatres.com
A: Festival Theatre, 13/29 Nicolson Street, Edinburgh, EH8 9FT
We advise you to seek professional advice when drafting a new Will or adding a codicil to an existing one. Receiving confidential guidance will ensure your wishes are followed and your Will is tailored to your circumstances.  For more information and advice please consult Citizens Advice Bureau
Help us to inspire a lifelong love of theatre in everyone.