Zoom With A View
A project for persons living with dementia, their loved ones and supporters
You can now listen to some of the art created during these sessions on SoundCloud here.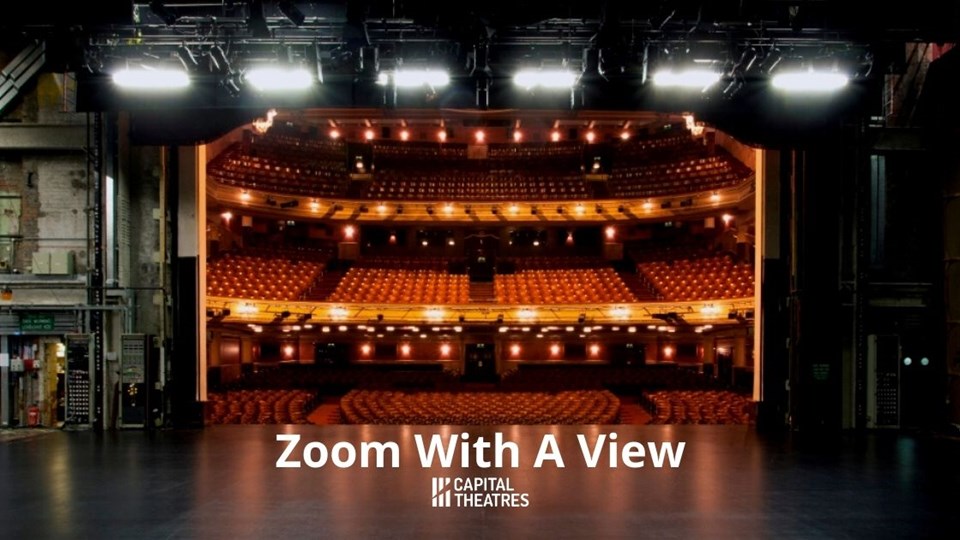 Zoom With A View is a 12-week project for persons living with dementia and their loved ones. It is important that people feel comfortable, in a safe space and supported to explore broad themes around Theatre - Past, Present and Future and have the opportunity to express themselves through a variety of creative forms, creative writing, singing, songwriting and visual art.
The sessions are delivered in 4-week blocks of 90mins. The creative process that takes place during the sessions - the connections made to the themes, themselves, and others, are more important than the outcome. However, if participants have a desire to share the creative content then there is an opportunity to create a collective memory book and accompanying CD of everyone's creativity which can be used long after the project to evoke memory, conversation and as a gift to families.
We also hope to come together in person when restrictions allow to celebrate everyones contributions through a small gallery exhibition and sharing event in our Studio at the Festival Theatre. There will be an afternoon tea event for family and friends and an opportunity to meet the artists and each other in person. 
Zoom With A View was born out of conversations with persons living with dementia from Capital Theatres dementia friendly community and coordinators in our local care settings.  It was clear that COVID-19 and restrictions have been taken their toll on families, unpaid carers and care staff with rising levels of anxiety and distress, reduced sense of wellbeing and increased sense of loneliness.  Staff in care homes are pushed to their capacity and whilst there is a huge desire for creative opportunities, they are extremely limited in what is allowed in-house and struggle to find the time to engage residents due to caring responsibilities. Even now, as restrictions begin to relax a little, the aftermath is still very much a concern, having a negative impact on many, and activity coordinators are now looking for ways to promote mental health and wellbeing. 
These events are dementia friendly in nature with small Zoom numbers to allow for the most positive and interactive experience under the circumstances. Reminiscence and materials packs are sent out to participants so they can prepare, talk, look at the content before they start. Sessions are relaxed in style with plenty of time to share, talk and express themselves through stories and thoughts.
Due to demand, there are no spaces left for these events, but if events like these would benefit either you, or someone you know, please don't hesitate to contact Dawn Irvine, our Dementia Friendly Projects Co-ordinator. You can find out about the rest of our dementia friendly work here.