Wee Creatives
Families with 2-5 y.o.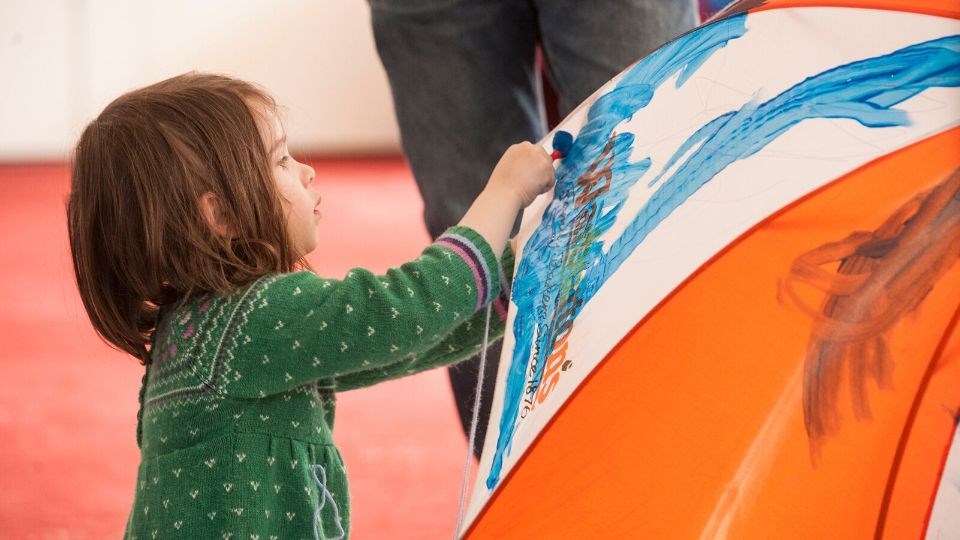 Ever wanted to learn how to create a bird feeder? Perhaps you're looking for some musical inspiration? During this Wee Creatives' summer term we are releasing an exciting new craft activity every Friday based on our upcoming theatre stage shows, from pantomime to musical theatre. Some of the sessions will be in the format of how-to videos by different engagement artists, while others will be delivered live via Zoom. We can't wait to get creative with you! 
Open to anyone with a 2-5 year old, places in the Zoom sessions will be allocated on a first come, first served basis. There is no charge for the sessions but please email Cat on Catrin.Sheridan@capitaltheatres.com to book your spot for our 'Create It' live Zoom sessions (10am). 
The live Wee Creatives Zoom sessions will take place on Friday 5th June, 19th June, Friday 10th July at 10am. 
Learn how to make Origami Apples
Create a finger mouse puppet
Make a musical instrument