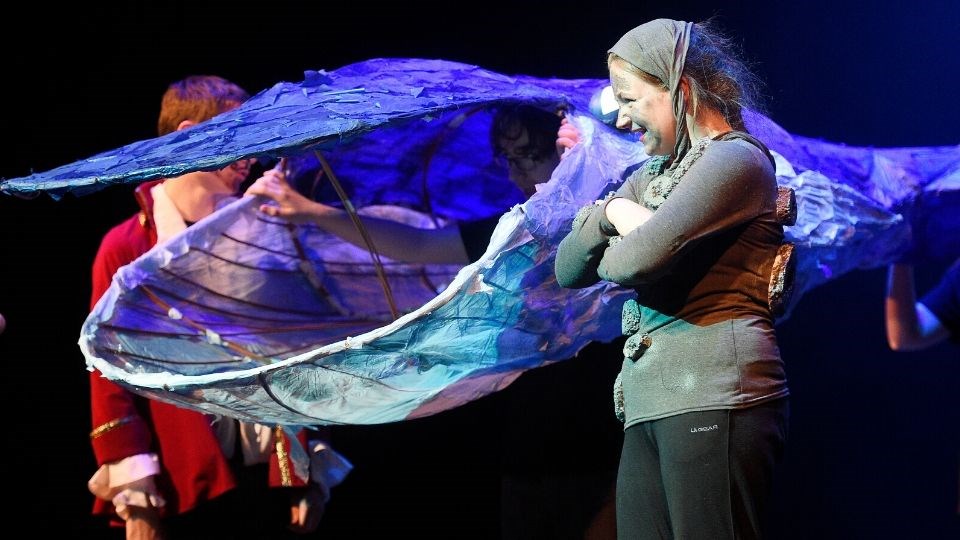 Storytelling is at the heart of theatre. We have been working with Harmeny education trust (a residential care home for care experienced children) to co-create a series of short stories while they are isolating in their individual cottages. These interactive digital sessions allow participants to devise a story, such as choosing the characters and creating the environment, which will then be turned into a short film at the end of the project.
These stories range from a disgruntled elephant called Alfred who loses his cool after falling from a high wire, to the story of Bob, a lonely zoo keeper who started his own zoo on the moon! 
Want to take part? 
If you would like to participate and feed your ideas into these wonderful short stories, keep an eye on our social media channels over the coming weeks as we will be sharing ways to get involved. Whether that's by choosing what happens next in the story, introducing a new character or deciding on a new setting, your ideas will help us create a wonderful short film for all to enjoy.
Zoo on the Moon 
Check out one of our ongoing adventures 'Zoo on the moon' created by the fantastic imaginations at Harmeny, where you can watch Bob, our slightly glum hero, work his butt off to create his very own zoo on the moon! In this last instalment, the zoo is finally thriving, Bob and his brother Rob are celebrating their hard work, but we want to know - what happens to the space unicorn?