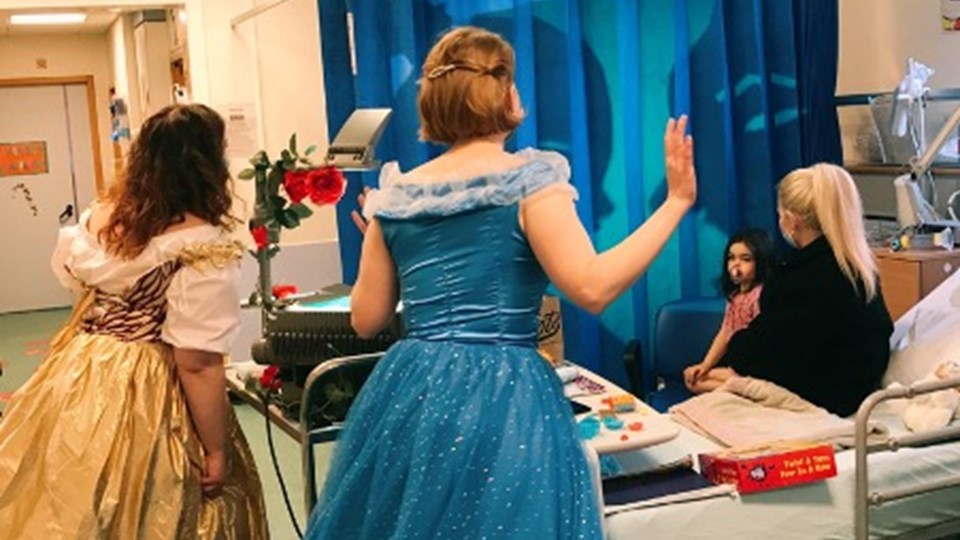 Every Christmas for the last five years, Capital Theatres has brought a dash of festive sparkle to the wards of Edinburgh's Royal Hospital for Sick Children (RHSC) with Panto Presents. A project carefully designed by Capital Theatres with the RHSC team and families in the hospital to provide a Panto-tatistic takeover for two weeks each year. 'Panto Presents' includes a Panto pack, resources, workshops, drop in activities and a specially created relaxed performance for children and families who many not be able to visit the theatre over Panto season.
In spite of this year, which has seen the theatres closed and the incredibly popular King's Panto cancelled in 2020, nothing was going to stop our Panto Presents team from continuing to bring that magic to children and families in the hospital over the festive period. This year, we have done a few things differently to ensure that it is as safe as possible, and the teams at Capital Theatres and Edinburghs Children's Hospital Charity at RHSC worked around the clock to prepare enough Panto packs so that each child can have their own as well as creating a way to capture and bring the Panto to each bedside.
The 'Panto Packs' which have been delivered to families across the hospital have also been gifted to the children of Harmeny Education Trust and to local families living with dementia. They are tailored to each group of participants and jam-packed full of Panto-related craft materials, colouring books, stickers, quizzes and materials to explore the fairytale story which will be left for the children and families to work through.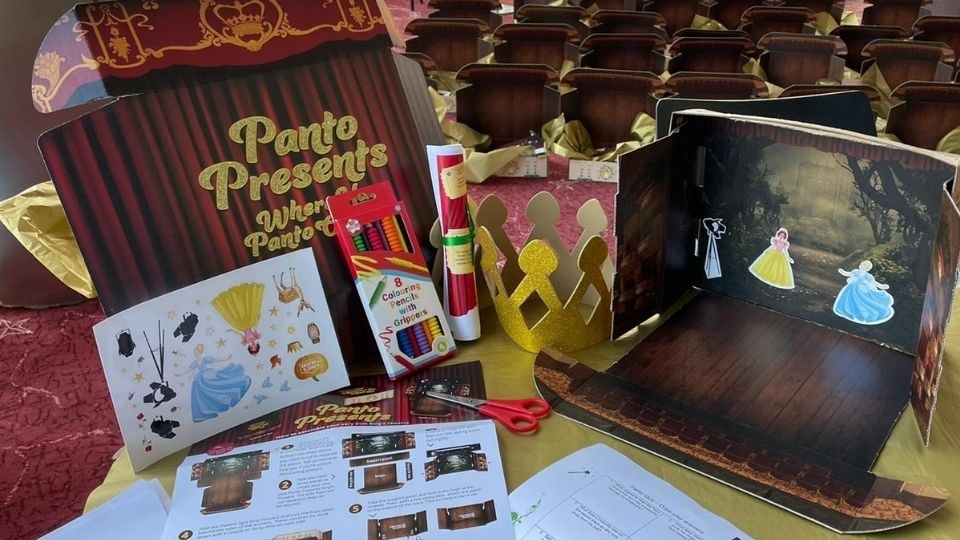 Alongside a few Covid-safe bedside performances on the wards, the team at Capital Theatres has also captured this year's original relaxed performance as a short film, Panto Presents ….Where Has Panto Gone? starring Imogen Reiter and Hannah Bradley as Cinderella and Belle. Filmed on the Kings stage over just two days and produced in house, this 22 minute piece has been watched by over 150 families. 
Fiona O'Sullivan, Deputy Director of Children's Wellbeing, said: "We're absolutely delighted that Panto Presents will be running once again within the Royal Hospital for Sick Children. We know that Christmas is a time for family, so we're delighted to be able to help both children and parents share some festive cheer. We always aim to let the children act like a child first and a patient second and there's no more important time to do this than at Christmas.
"With the help of projects such as this one from the Festival and King's Theatres, we are able to ensure young people's lives are less interrupted by their illness and hospital and they can have a more positive experience."
Motivated by our awareness that others are more cut off from friends and family this year, Capital Theatres has created an additional 260 boxes to share with care homes across the city who are part of its network through its regular Dementia friendly work, as well as across our SEN schools partners who would usually attend relaxed performances of the pantomime at the King's Theatre.
Panto Presents: Where Has Panto Gone? Credits:
Cinderella/Beast/Ugly Sister 1: Imogen Reiter
Belle/Ugly Sister 2: Hannah Bradley
Voiceover: James Ringer-Beck
Lx Technician: Andy McInnes
Lx Technician: Heather McLuskey
Head of Stage: Tony King
Head Flyman: Jim Cursiter
Captions: Ruari Dunn
Film maker/editor:  Andrew Dyer
Film maker/editor: Clara Martin
Original Musical Score and Songs by Gary Cameron
Written, designed, produced and directed by Cat Sheridan