Joy to the Moment
All Ages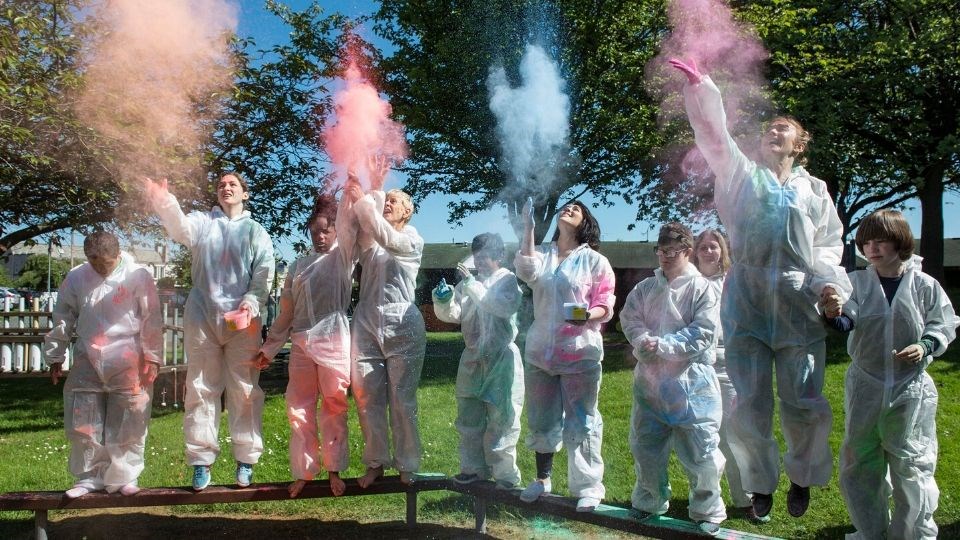 We want to bring a little 'joy to the moment' for residents isolating in a care home or people shielding in their own homes with a series of performances created by professional artists and members of the public. This project is inspired by an original idea from Gracie Irvine, a young pupil at The Edinburgh Steiner School, who was worried about people isolating and in care settings, and wanted to find a way to entertain them. 
You can watch below the films that have already been released. 
The series of video performances will be available to watch on YouTube, and DVDs will be made available to those who need it in this format. 
Want to help us bring Joy to the Moment?
We are looking to create more 'Joy to the Moment' films with people of all ages and abilities being creative outdoors, and we need your help!
Record yourself being creative outdoors

Share your video with us before July 1st. 

Use #joytothemoment and tag @captheatres or send your masterpiece to us via email at engage@capitaltheatres.com

We'll collate a selection of the videos into a film and share with care homes in and around Edinburgh and the Lothians.
The second performance in our Joy To The Moment series of variety films for persons living with dementia and anyone isolating and shielding indoors. Aiming to bring a little light entertainment to our days indoors.