Together we can transform the King's Theatre one step at a time
Every journey starts with a single step
Today we invite you to join our journey by donating to name a step in the new King's Theatre with all the proceeds going towards its transformation.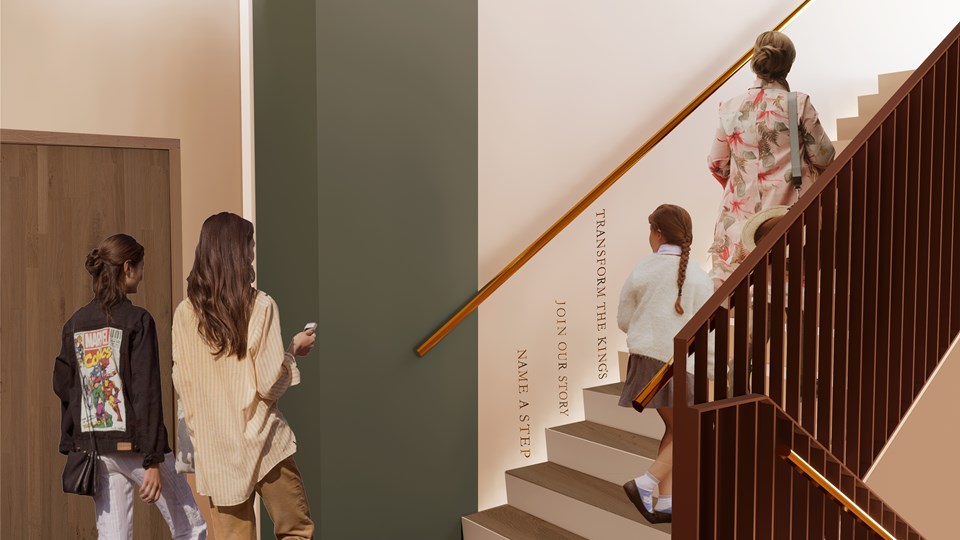 Now over a century old, the King's Theatre is in desperate need of a major redevelopment so that it can be enjoyed for generations to come. Without investment, the King's is at risk of closing and we cannot let this happen. To raise funds, we have introduced new ways of donating and making you mark on the King's Theatre.
A key part of the King's Theatre redevelopment will be the creation of two lifts granting access to all levels of the theatre to everyone for the very first time. These lifts will be accompanied by two new staircases and you can name one of these new steps and help us towards our goal of £25 million.
For a donation of £500, you can reserve a step now. There are only a small number of steps available to name so reserve your step quickly to ensure you can make your mark in the King's Theatre.
Once you have made your reservation, we will be in touch to outline how your donation will be recognised on the step. Please email support@capitaltheatres.com for more information.