The delight of an Unexpected Gift
In January 2023 we were delighted to stage The Unexpected Gift at The Studio, our co-production with Barrowland Ballet, a new dance-theatre performance made especially for children with complex needs.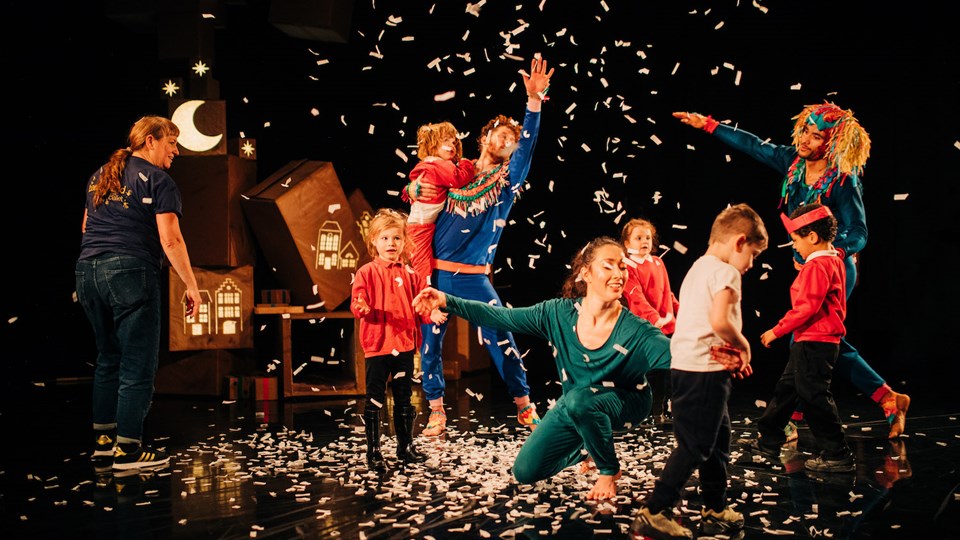 More about the show
The Unexpected Gift is an interactive and inclusive dance-theatre performance made especially for and with children with complex needs such as autism and is most suitable for those aged between 7 and 14. Playfulness within the work creates space for live response between the audience and performers, with its adaptable approach allowing the individuality of each child to be celebrated.
The show celebrates the art of play and curiosity, taking ordinary objects and making them extraordinary and magical. Bursting with energy, acrobatic dance, textures, sounds, and colour to create a multi-sensory wonderland from the left-over boxes, ribbons, and wrapping. The Unexpected Gift is designed for a small audience to be able to accommodate and engage young people who experience the highest barriers to access.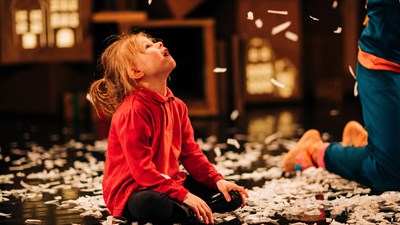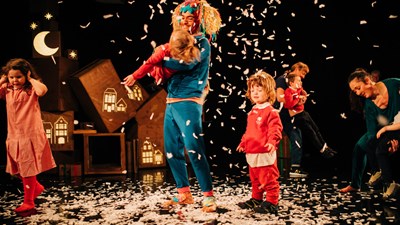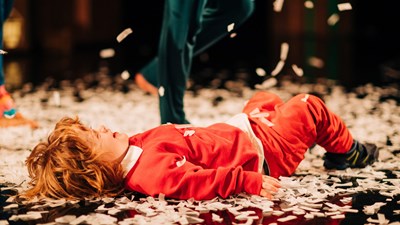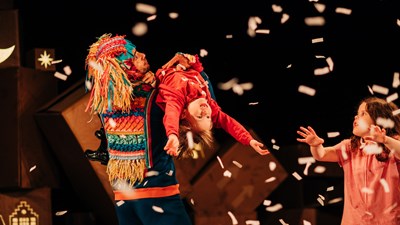 What an incredible performance. Our children will remember it for a long time to come and it filled them with joy, excitement and wonder.

Teacher from Harmeny School
This magical performance really engaged our children. Our pupils have often missed out on Expressive Arts Performances and this performance allowed them to relax and feel free to fully participate

Teacher from Craigentinny Enhanced Support Base
Speaking in December, Fiona Gibson, CEO of Capital Theatres said:
"Coming to the end of a year in which Capital Theatres has co-produced fantastic shows in all three of our spaces, we are delighted to announce The Unexpected Gift as the next of our co-productions for 2023.
Capital Theatres believes passionately in creating opportunities for children and young people with complex needs, such as autism, to experience the magic of theatre. There is very little work being made specifically for this audience and we believe that children who experience the highest barriers to access should be able to experience shows that have been made with their specific needs in mind.
Barrowland Ballet already has an international reputation for the quality of its inclusive work and we are delighted to be working with them on this project."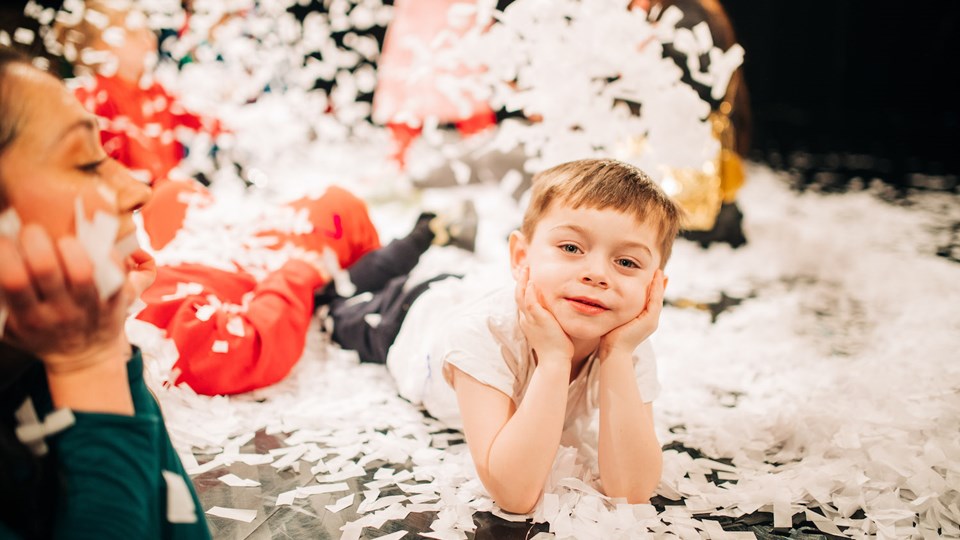 A huge thank you
The Unexpected Gift was made possible with the generous support of Walter Scott and Partners. The Unexpected Gift was inspired by Barrowland Ballet's production The Gift, a co-commission by Aberdeen Performing Arts, Capital Theatres, and Eden Court, Inverness funded through Creative Scotland's Performing Arts Recovery Fund.
With support from our Patrons and Friends we can continue to create incredible experiences like The Unexpected Gift.