Success in Stage 1 application to NHLF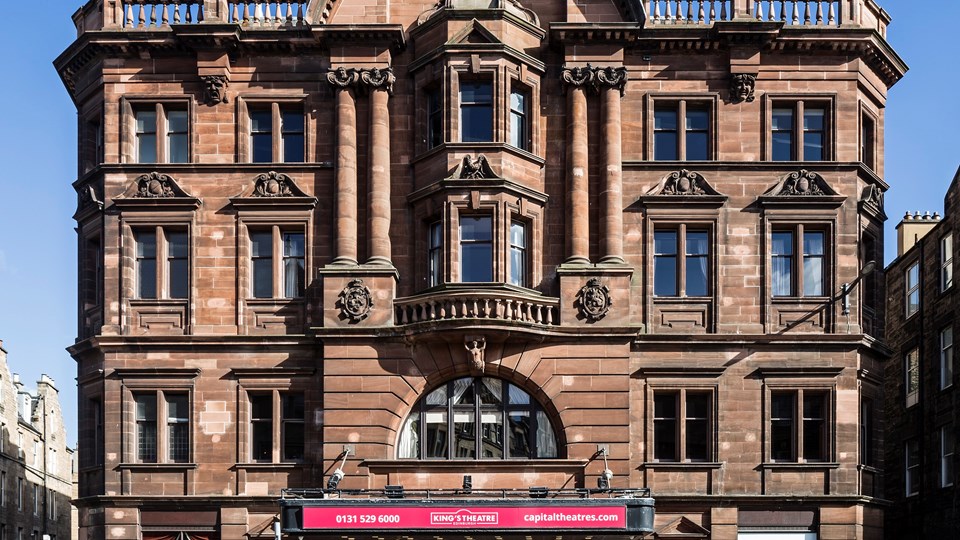 CAPITAL THEATRES ANNOUNCES THE SUCCESS OF ITS STAGE 1 APPLICATION TO THE NATIONAL LOTTERY HERITAGE FUND TO TRANSFORM THE KING'S THEATRE EDINBURGH
Capital Theatres, Scotland's largest independent theatre charity, today announces its success in securing an award of £174,000 from the National Lottery Heritage Fund (NLHF) towards costs of the development phase in the major redevelopment of the King's Theatre Edinburgh.
On the success of this initial funding application to the National Lottery Heritage Fund (NHLF), Duncan Hendry, Chief Executive of Capital Theatres says: 'This is very significant step for us in securing the funds we need to complete the development phase and move towards the delivery of a project which will transform the King's Theatre for the generations to come. We are delighted to have NLHF's support and enthusiasm for the project which will Protect and enhance the King's Theatre's unique heritage.'
The King's Theatre is one of Scotland's oldest and most opulent theatre venues. Welcoming over 200,000 visitors a year, it represents one of the most complete and important surviving Edwardian theatres in the UK, having operated continuously as a theatre since its opening in 1906. The Grade A listed theatre is now in urgent need of an ambitious, major redevelopment to transform it for the enjoyment of generations to come.
The King's Redevelopment Project will completely transform the building, making it an accessible all-day venue able to attract the very best national and international productions. For the first time, the theatre's social and cultural heritage will be identified and explained through an interpretive heritage experience, community archive and oral history project.
Over 23,000 people will be involved in community consultation and engagement to explore the theatre's rich history and develop heritage activities. Working with access groups, children and young people, schools and colleges, community groups, care homes, neighbours and local business, the King's will be able to realise its full potential to be a vital cultural venue for everyone to enjoy.
The project is projected to increase visitor numbers to the King's Theatre by 66%, generate £11m in economic impact per year into the Scottish Economy and £21.1m per year for Edinburgh's economy.