Introducing the Youth Advisory Board
This new group of 16-25 year olds are already working to support our audience development, challenge our assumption, encourage innovation and help drive change.
We currently have an average audience age profile of 55-65 with only 6% of attenders below the age of 25. In order to future-proof our audience development strategy, we believe it is critical to create connections with a younger age group, truly listen to and understand the motivations and preferences of this group and learn how we can engage them to become participants and audience members of the future.
We believe the introduction of a Youth Advisory Board (YAB) will also help us to build improved organisational resilience by bringing fresh perspectives to everything from finance to marketing and beyond.
The board will also serve the purpose of educating us about the issues young people face today, helping us to build an intergenerational sphere of influence, enabling improved decision making around new cultural trends and helping to push artistic boundaries. We hope the YAB members will also benefit from the experience, developing as arts leaders of tomorrow; upskilling them to be future trustees, work in senior positions in the industry or even start up their own organisation.
"Being part of the Capital Theatres Youth Advisory Board has reinforced firmly held beliefs about the power of theatre to bring people together."
- Fin Ross Russell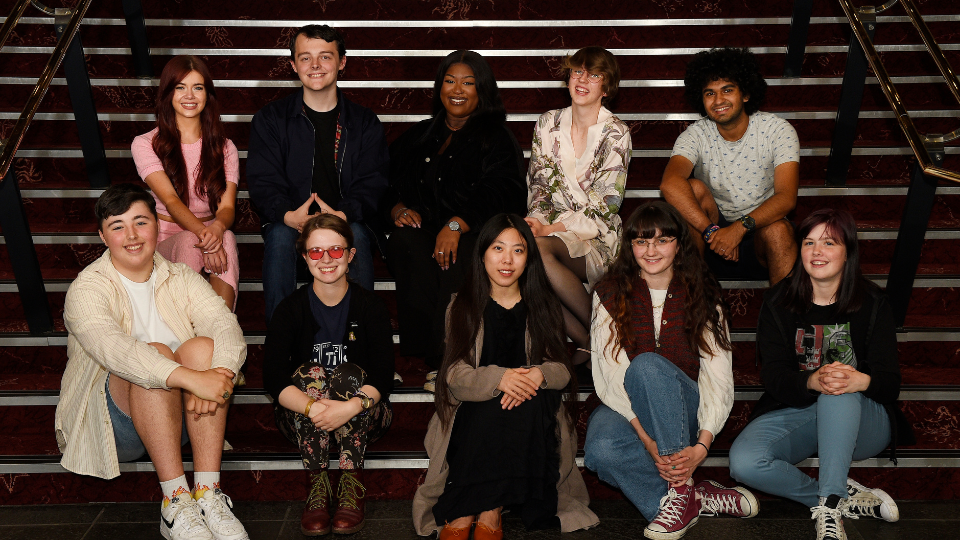 Back Row (L-R): Darcie Lyon, William Stewart, Marie N'Guessan, Ru McKay, Fin Ross Russell.
Front Row L-R: Thomas McAree, Ella Catherall, Olivia Zhang, Jade Hutchison, Charlotte Cuthbert.
Not Pictured: Ranuli Palipane
After 45 applications, 10 young people were chosen to sit alongside Chair of the Youth Advisory Board Fin Ross Russell, who also sits on our main board.
The group meet once a month to discuss a range of issues pertinent to our business and operations, with their opinions and recommendations being reported to our Board and wider staff.
Watch this space for the impact the group are already having!