Capital Theatres pays tribute to Duncan Hendry
We are deeply saddened to announce that Duncan Hendry, Chief Executive of Capital Theatres from 2012 to 2019, passed away yesterday morning, peacefully at home, surrounded by his loving family.
Duncan's incredible influence on the cultural life of Scotland across his career leaves an unrivalled legacy and he will be greatly missed by all at Capital Theatres past and present. Our thoughts and love are with his family at this time.
Funeral Arrangements
The funeral of Duncan Hendry will take place at St Andrew's and St George's West Church at 1pm on Wednesday 29th March. Thereafter, the family would love for you to join them at The Festival Theatre. Please just drop a note to enquiries@capitaltheatres.com if you'd like to join us.
Family flowers only. A collection will be taken at the service in support of The King's Theatre Redevelopment Fund and The Brain Tumour Charity. 
St Andrew's and St George's West Church, 13 George St., Edinburgh EH2 2PA,
Festival Theatre, 13-29 Nicolson St., Edinburgh EH8 9FT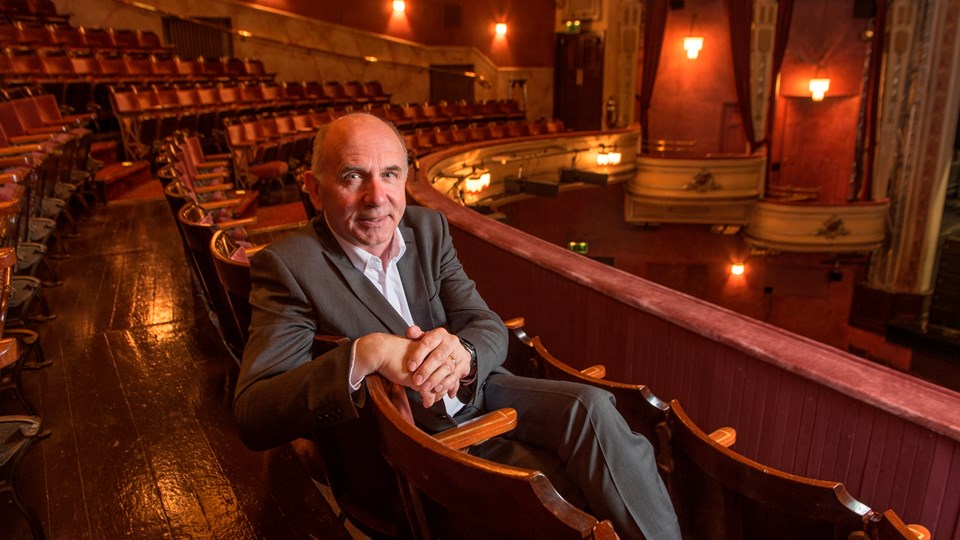 During Duncan's 7-year tenure at Capital Theatres, he brought world-class shows to the city including War Horse, Mary Poppins and Les Misérables, he oversaw the opening of The Studio on Potterrow, presented the first ever relaxed performance for people with additional needs in Scotland, and spearheaded the long-awaited redevelopment of the King's Theatre.
In 2013 Duncan commissioned John Byrne to paint the King's Theatre dome. Much photographed and much-admired, the contemporary addition to the historic auditorium is also the largest public artwork by one of Scotland's greatest living artists.
It wasn't all plain sailing though; when Duncan first joined what was then the Festival City Theatres Trust in January 2012, the organisation had a substantial financial deficit. Seven years on, under his excellent stewardship and its new name of Capital Theatres, the organisation's fortunes were reversed and Capital Theatres was once more a thriving business, with the much needed campaign for the restoration of the King's Theatre at last underway.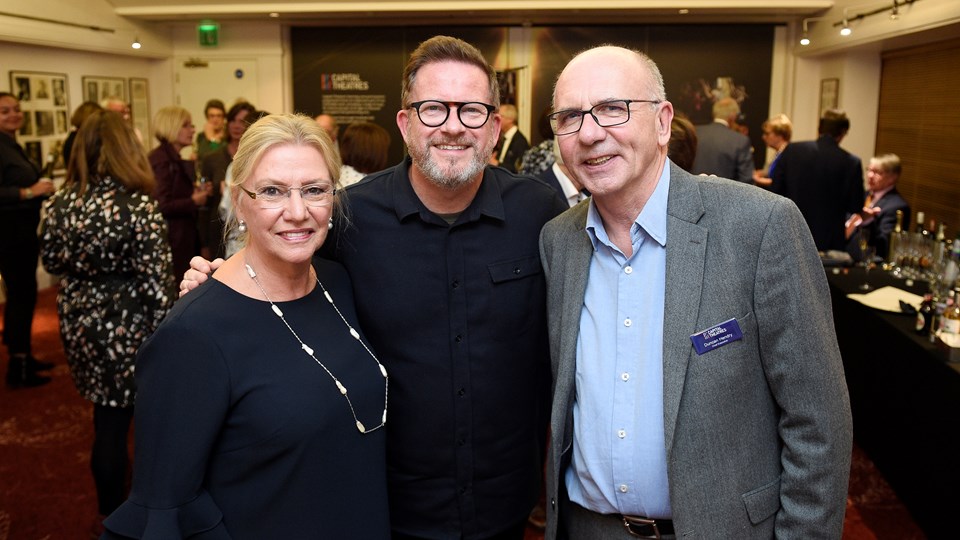 Professor Dame Joan Stringer, Chair of Capital Theatres' Board, said:
"With the passing of Duncan, we have lost a major figure in Scotland's cultural life. The arts were in Duncan's blood and his contribution to the sector was immense. At Capital Theatres, his considerable leadership qualities combined with his business acumen transformed the fortunes of two of Edinburgh's major venues. Not only did he turn them around financially but through his gifted programming skills ensured high quality shows were performed all year round at the Festival and King's theatres.
"Duncan was generous of his time and shared his knowledge and experience freely with others, and in return became one of the most respected and quietly influential people in the theatre world. It was a privilege and a pleasure to work alongside him during our time together at Capital Theatres and the whole organisation is hugely saddened by his passing. Our thoughts are with Rosemary, Rachel and Adam at this time, to whom we send our deepest condolences."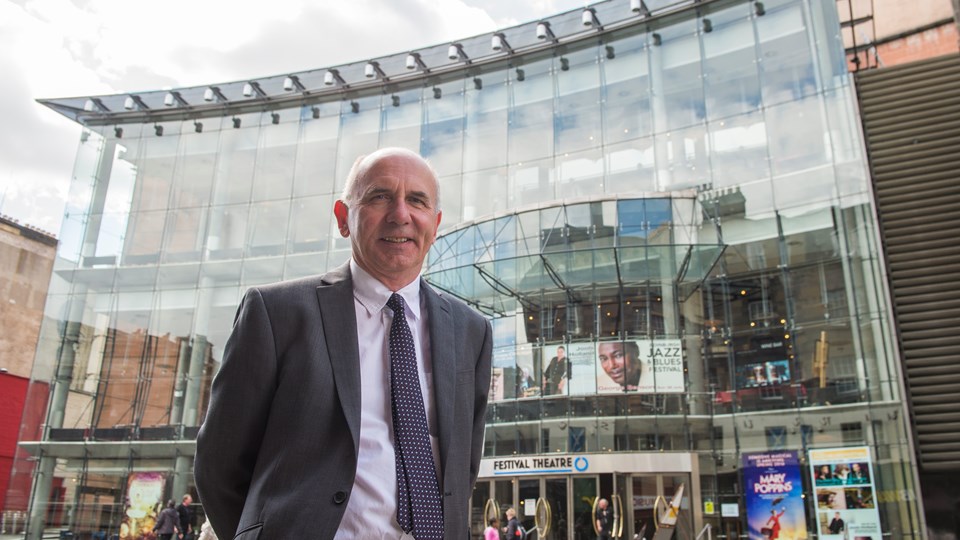 Current Capital Theatres Chief Executive Fiona Gibson, said:
"I am forever indebted to Duncan's friendship, wisdom, kindness and incredible legacy he has left us all at Capital Theatres and beyond.  He led the way in securing the long-term future of our incredible venues at a time when they most needed his incredible drive and navigation.  He will always hold a very special place in our hearts and our love and deepest sympathies are with Duncan's family and loved ones.  May he rest in peace – a life well-lived."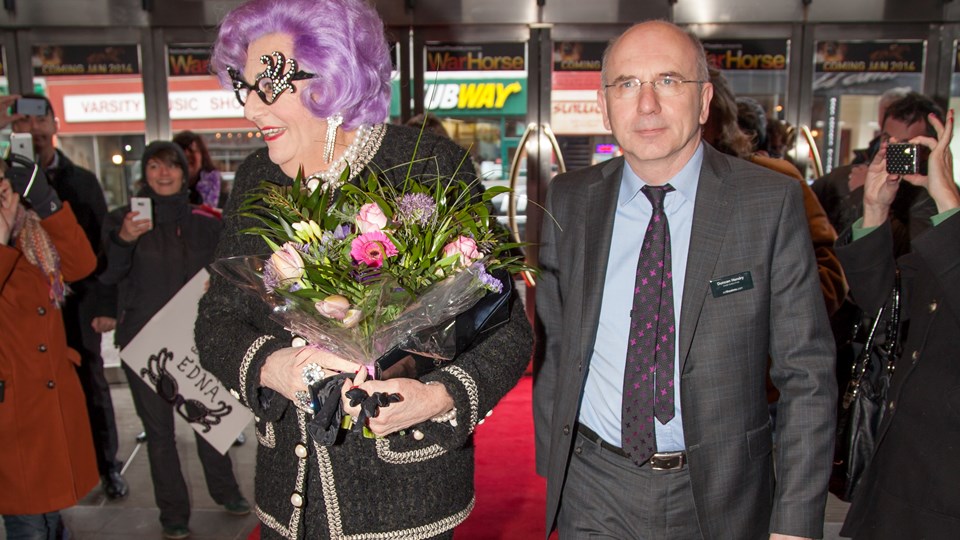 Former Capital Theatres Director of Finance & HR Iain Ross said:
"Duncan's passing marks the end of his huge influence on Scottish theatre which saw significant success in both Aberdeen and then when he joined us in Edinburgh.
"It is especially poignant that the recent announcements of the successful funding of the King's redevelopment and the return of a Cameron Macintosh production to the Festival Theatre after Covid interruptions remind us of the enormous influence that Duncan had at Capital Theatres.
"His was a style that was inclusive and open, aware of the challenges that the whole staff faced, and was characterised by strong planning and a fine business brain. It was based on hard work and direct experience of the theatrical tasks that go together to create successful and welcoming venues. And it was supported by an ease of conversation and a wicked sense of humour which made even the most challenging of situations much more manageable.
"He will be hugely missed but his substantial legacy is secure and will last for a long time. As the final curtain falls, may he rest in peace after a job very well done."