Professor Dame Joan Stringer FRSE
Chair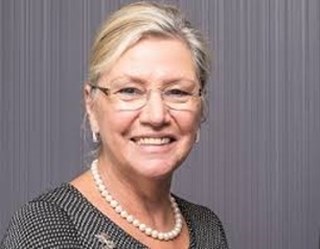 Dame Joan Stringer retired as the Principal and Vice-Chancellor of Edinburgh Napier University in 2013, after more than 10 years in post. In 2001, Dame Joan was awarded a CBE for Services to Higher Education and she was made a DBE in 2009 for Services to Local and National Higher Education. She has held a number of senior public appointment's with esteemed organisations such as the Equal Opportunities Commission, the Judicial Appointments Board for Scotland, Grampian Health Board and the Scottish Council for Voluntary Organisations.  She currently chairs Capital Theatres, and is a Council member of the Royal Society of Edinburgh and the Institute of Directors.  In 2011, she was named Public Sector Leader of the Year at the Scottish Leadership Awards.
Karyn Watt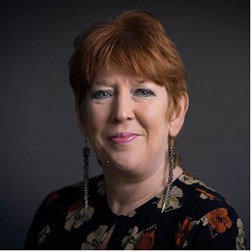 Karyn is a partner and Head of Infrastructure at Anderson Strathern. She has over 30 years' construction industry experience and is a Law Society of Scotland Accredited Specialist in Construction Law.  She is also a member of the Construction Scotland Industry Leadership Group, which plays a vital role in shaping the country's economic ambitions.  Karyn is also called to the New York Bar and is a qualified mediator.  Karyn was awarded an Honorary Fellowship of the Royal Incorporation of Architects Scotland in 2013.  
Gordon Jack

Gordon Jack is a Chartered Accountant, a past member of the ICAS Council and a Trustee of the ICAS Foundation. A partner at PricewaterhouseCoopers until retirement, he is currently a member of Court at Glasgow Caledonian University and serves on the Financial Reporting Council's Disciplinary Tribunal.  He is a past Chairman and an Honorary Governor of The Glasgow Academy.
Karen Cairney

A highly experienced and established professional in the higher education, not-for-profit and fundraising sectors, Karen Cairney has worked at senior-level in the charitable and educational sectors for more than 25 years. She has worked across the globe, including in Canada, US and Asia. She has experience of working within a variety of different and has personally raised over £200m for not for profit organisations in health, education, arts, environment and social services.  Karen is an accredited Executive Coach and has coached C-Suite executives, academic leaders and advancement teams from across the sector, using a healthy mix of challenge and curiosity to help them see their strengths in a new light and push themselves to reach their goals.
Lesley Drummond

Lesley Drummond has a career that includes qualifying as a chartered accountant and a chartered marketer. She has worked across a wide range of industries and sectors including education, consumer goods, drinks, retail, financial services and investment trusts.  Currently she owns and manages a Ladies Boutique, (both a bricks and mortar and an online store) and is a Non Executive Director of Edinburgh College.
Alasdair Peacock

Alasdair Peacock is the UK head of the Corporate and Banking practice group of international law firm DWF LLP and is a member of the Banking, Company and Insolvency Law Committee of the Law Society of Scotland.
 Tony Mills

Tony Mills – Dancer / Choreographer Tony Mills is the Artistic Director of Room 2 Manoeuvre and hails from the Orkney Isles. Since giving up veterinary surgery whites for tights, he has worked with Freshmess Dance Company, State of Emergency, Off Kilter, Iron Oxide, Curious Seed, David Hughes Dance Productions, All or Nothing Aerial Dance Theatre, Derevo, and the international streetdance show, Blaze. His adventures into choreography have seen him assist Ian Spink for Scottish Ballet's EIF production, Petruska, as well as commissions for arts organisations and professional and youth dance companies. He has alsoworked as a movement director/choreographer in theatre for company's such as Terra incognita and commercially for high profile stars such as Martin Garrix and Kelly Rowland. Tony is a keen ambassador for the breakdance scene in Scotland and has been involved in the production and hosting of major dance events including Castle Rocks Breakdance Championships, the Edinburgh leg of the national Breakin' Convention tours in 2007 - 17 and Breakin' Rules at the Dundee Rep Theatre. Tony continually creates new work for Room 2 Manoeuvre, most recently the international co-production, Without A Hitch, with Jojo Dance Centre (Finland), Dance Base and The Brunton. Tony is a die-hard coffee fan and has a lingering penchant for croissants. For more info please visit www.r-2-m.net
Andrew Neilson

Andrew is an award winning PR who has worked in communications for over 15 years and currently manages media relations for NatWest, having previously worked for the BBC, National Theatre of Scotland and Assembly. He is also a committee member of CIPR Scotland, the Chartered Banker Institute and a member of BAFTA Scotland.
Councillor Donald Wilson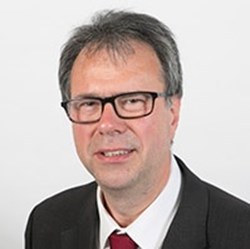 Councillor Donald Wilson is a Labour Party councillor, his ward is Sighthill and Gorgie. He holds a number of board memberships across Edinburgh's cultural organisations including Edinburgh International Science Festival, Centre for the Moving Image (Film Festival), Edinburgh International Festival Council Board of Trustees, Dance Base, Imaginate, Royal Scottish National Orchestra, Edinburgh Festival Ltd, Edinburgh International Jazz and Blues Festival and Scottish Chamber Orchestra.
Councillor Amy McNeese-Mechan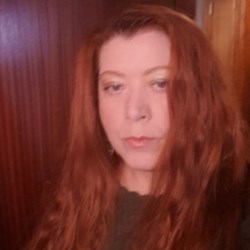 Councillor Amy McNeese-Mechan is Vice Convenor of Culture & Communities and Chair of the Edinburgh Community Safety Partnership. She holds a Ph.D. in Social Anthropology from the University of Edinburgh, and a number of board memberships across Edinburgh's cultural organisations including Edinburgh International Festival Council, Edinburgh Science Festival, and the Capital Theatres Trust. 
Councillor Melanie Main

Councillor Melanie Main is the Scottish Green Party Councillor for Morningside.
Councillor Max Mitchell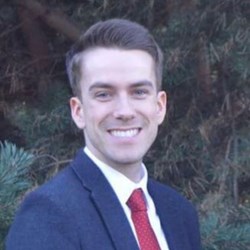 Max is a Scottish Conservative councillor representing Inverleith Ward, Edinburgh since May 2017.