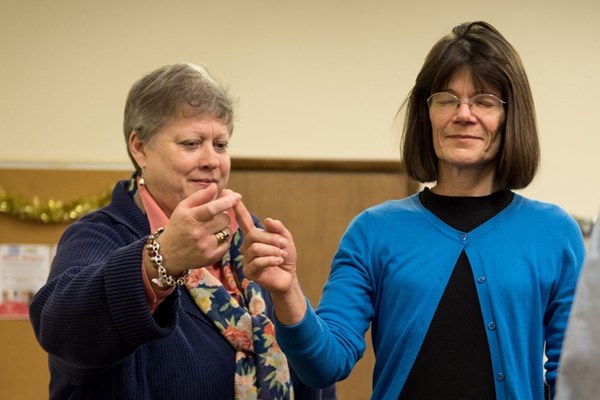 Listening with Your Eyes, dementia friendly
Box Office: 0131 529 6000
Workshop: Listening with Your Eyes
The perfect workshop for those wishing to learn how to communicate better with people living with dementia
Listening with your Eyes, delivered by Vamos Theatre, helps develop skills of empathy, insight, listening and trust-building, particularly in the arena of Health and Care. The workshop offers an opportunity for participants to explore the powerful effect of non-verbal techniques, and their benefit in helping us make realand honest connections – particularly with those with lived experience of dementia.
This workshop has proved invaluable to a wide range of professions for whom connection with the public is central. It will particularly appeal to care home staff, GPs, Community link workers, nurses, police, family support workers, bereavement counsellors, occupational therapists, teachers and transport drivers.
Capital Theatres aim to be accessible to all. We are committed to making your visit to our theatres as comfortable and enjoyable as possible. All of our Front of House staff undergo disability awareness training and Dementia Friend Training and will be pleased to assist you should you require any information or help.