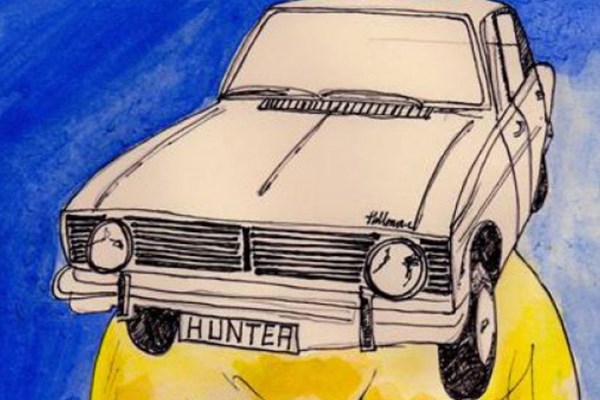 The Hillman Hunter, dementia friendly
Fri 06 Dec & Sat 14 Dec 2019
Box Office: 0131 529 6000
This show has two locations, The Studio and the National Portrait Gallery. Tickets for the National Portrait Gallery can only be booked in person or over the phone.
The Hillman Hunter
A specially commissioned dementia friendly performance by singer Michelle Burke with pianist James Ross and directed by Gerda Stevenson as part of Capital Theatres' care settings tour. 
Inspired by a family story, Michelle's Grandad Albert from Cork and his family were fierce excited about the Hillman Hunter that was parked outside the house for months awaiting the visitors from America. Albert could not drive but that didn't stop him and his family having trips in the car. They would all pile in and imagine they were off on spins and adventures. The excitement peaked for them all on the 20th July 1969, the very day Neil Armstrong was pictured walking on the moon, Uncle Pat arrived home and the Hillman Hunter took its maiden voyage. 
Come along on a heart-warming, colourful and humorous journey in the Hillman Hunter.
The production will take place at The Studio on Friday 6 December and at the National Portrait Gallery on Saturday 14 December. Please note tickets for the National Portrait Gallery performance must be purchased in advance (no later than 13 December) in person or by calling Box Office on 0131 529 6000. Tickets for the performance at The Studio can be booked online, in person or over the phone. 
Capital Theatres aim to be accessible to all. We are committed to making your visit to our theatres as comfortable and enjoyable as possible. All of our Front of House staff undergo disability awareness training and Dementia Friend Training and will be pleased to assist you should you require any information or help.