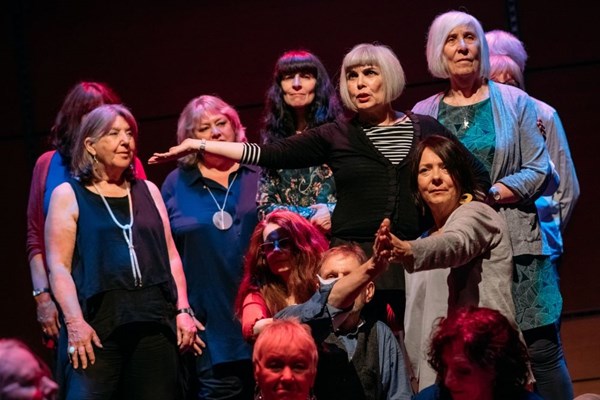 Age: 14+ (possible swearing and loud noises)
Box Office: 0131 529 6000
*A £1 handling charge will be added if you ask us to post your tickets.
Tricky Hat presents The Flames
A Guerrilla Event
The Flames will reignite in a striking, innovative mix of film, music and performance presenting a fresh look at how we age.
Exploring themes of love, death and how to rule the world in 6 days!
Join the Flames for a unique performance of devised work, taking inspiration from everyday life, that challenges and pre-conceived ideas of how older people think, and what they aspire to.
Created and performed by: The Flames
Directed by: Fiona Miller
Digital Design by: Kim Beveridge
Music and Composition by: Mick Slaven
Guest Artists
Aya Kobayashi, Dancer and Choreographer
Andy Cannon, Theatre Maker & Performe
Scott Johnston, International Theatre Practitioner
Robert Henderson, Trumpet player
Capital Theatres aim to be accessible to all. We are committed to making your visit to our theatres as comfortable and enjoyable as possible. All of our Front of House staff undergo disability awareness training and Dementia Friend Training and will be pleased to assist you should you require any information or help.