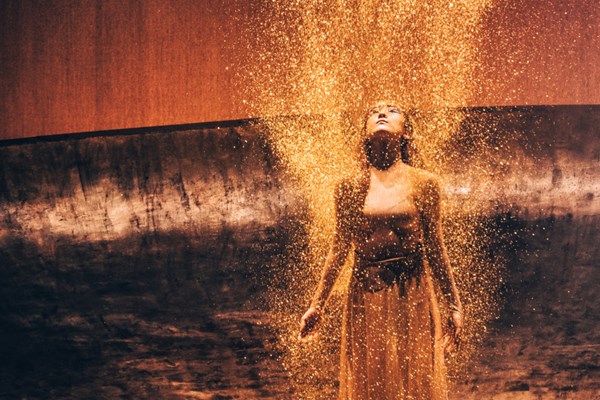 Thu 22 Aug to Sat 24 Aug 2019
Running time (approx.): 1 hour 15 minutes
Box Office: 0131 529 6000
Edinburgh International Festival presents Rite of Spring
A visually stunning, exhilarating dance reinterpretation of Stravinsky's masterpiece. 
This exhilarating reinterpretation of The Rite of Spring draws on Tibetan concepts of the cycles of life and rebirth and the indivisible unity of humankind and the natural world. Taking inspiration from Chinese and Tibetan symbols of nature, Yang Liping creates a preface and a coda, framing Stravinsky's totemic work as the second of three tableaux — Incantation, Sacrifice and Renewal.
A household name in her native country, Yang Liping has won huge international acclaim for her extravagant, breathtakingly visual dance works, blending Chinese aesthetics and modern expression in a distinctively personal movement language.
A provocative new perspective on Stravinsky's revolutionary ballet of sacrifice and renewal, this is a radical Rite, whose Chosen One willingly gives herself for the good of the community, journeying from terror and doubt to knowledge, empowerment and reincarnation.
Tickets prices £15 - £35
Book through the Edinburgh International Festival official website
Capital Theatres aim to be accessible to all. We are committed to making your visit to our theatres as comfortable and enjoyable as possible. All of our Front of House staff undergo disability awareness training and Dementia Friend Training and will be pleased to assist you should you require any information or help.