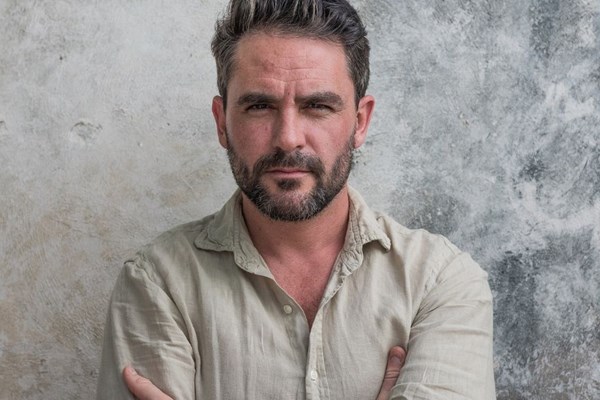 Levison Wood: The Art of Exploration
Box Office: 0131 529 6000
*Ticket prices include a contribution to the Theatres Development Fund. A £1 handling charge will be added if you ask us to post your tickets.
Friends can book from 10am on Thursday 1 October. General on sale from 10am Friday 2 October
Levison Wood: The Art of Exploration
In Autumn 2021, join critically acclaimed author and explorer Levison Wood as he takes to the stage for his third UK tour, The Art of Exploration.
In this entertaining two-hour one-man show, Levison shares his experiences and learnings from a lifetime of travel, from his army career and the front-lines of Afghanistan to his photo-journalism assignments in the Congo and Nepal, as well as world-renowned expeditions through some of the most testing environments on earth, including the Nile, Himalayas and the Arabian peninsula. Levison will reveal the lessons he has learnt on the road and how we can all benefit from applying the philosophy of travel and the Art of Exploration to our normal everyday routines, so we can achieve a positive mindset and get things done.
By sharing his fascinating anecdotes and honest experiences, along with photography and footage from his extensive travels, Levison hopes to inspire the audience to embark on their own journeys - whether through travel or day-to-day life. 
Closure information: Our staff are currently working from home so we are not able to print and send tickets to you. If you select the option to have your tickets sent to you they will be sent out when we are able to safely return to the office. As an alternative, please consider using our print at home service.
Capital Theatres aim to be accessible to all. We are committed to making your visit to our theatres as comfortable and enjoyable as possible. All of our Front of House staff undergo disability awareness training and Dementia Friend Training and will be pleased to assist you should you require any information or help. 
Discounts are available to people with disabilities, please call box office to buy your tickets. If you would like to book a wheelchair space or if you have any special requirements, please phone the box office who can advise. Our staff can be called on 0131 529 6000, by using Text Relay on 18002 0131 529 6003, or emailed at bookings@capitaltheatres.com.
From Monday 28 June 2021, the Box Office phones will be open Mon-Fri, 11-3pm.
All discounts may be withdrawn at any time.