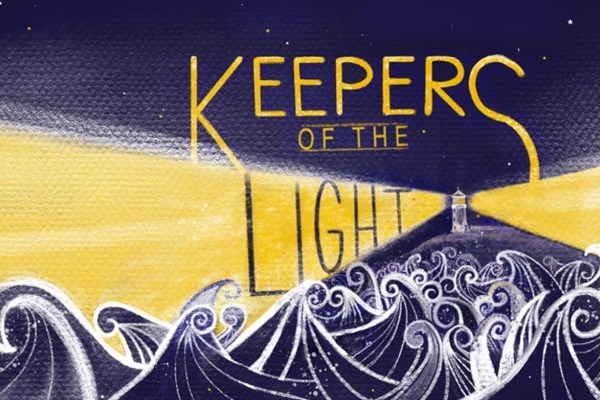 Fri 06 May & Sat 07 May 2022
Running time (approx.): 1 hour 30 minutes (no interval)
Age: 12+ (contains occasional strong language and mild threat)
Box Office: 0131 529 6000
*Ticket prices include a contribution to the Theatres Development Fund. A £1 handling charge will be added if you ask us to post your tickets.
Keepers of the Light
"This lighthouse is home to a mystery...One of Scotland's darkest tales."
December, 1900. Three keepers disappear from their post on the Flannan Isles lighthouse, 20 miles west of the Outer Hebrides. What happened to the men has never been answered, and becomes the talking point for three technicians who find themselves stranded on the remote station.
Join Davie, Alec and Mac as they delve into the mystery and step into the shoes of the missing keepers. Follow them as they navigate the choppy seas of speculation, myth and folklore, and as they ponder the unfathomable question; "what could cause three men to vanish into the night?". Some stones, of course, are best left unturned...
A play by Izzy Gray
Please Note: If you choose to have your tickets posted, this will take longer than normal and may take a few weeks. As an alternative, please consider using e-tickets, or printing your tickets at home.
Friends £2 off
Concessions Over 65s £2 off. Concessions are limited and may be withdrawn at any time.
Discounts are available to people with disabilities, please call box office to buy your tickets. If you would like to book a wheelchair space or if you have any special requirements, please phone the box office who can advise. Our staff can be called on 0131 529 6000, by using Text Relay on 18002 0131 529 6003, or emailed at bookings@capitaltheatres.com.
From Monday 28 June 2021, the Box Office phones will be open Mon-Fri, 11-3pm.
All discounts may be withdrawn at any time. 
Capital Theatres aim to be accessible to all. We are committed to making your visit to our theatres as comfortable and enjoyable as possible. All of our Front of House staff undergo disability awareness training and Dementia Friend Training and will be pleased to assist you should you require any information or help.