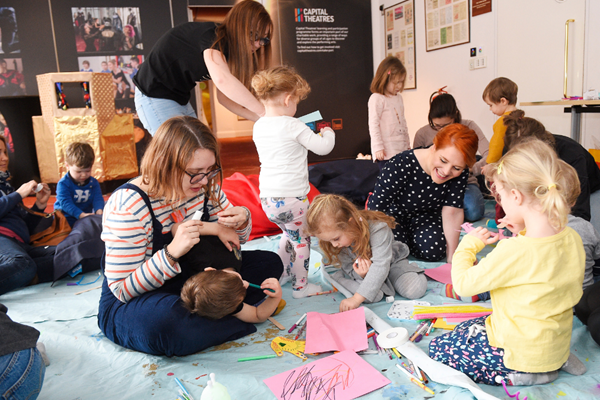 In Our Yard: Wee Creatives
Fri 04 Jun to Fri 27 Aug 2021
Fridays 10.30 - 11.30am: 4 & 25 June, 9 & 23 July, 6 & 27 August 2021
Running time (approx.): 1 hour
Box Office: 0131 529 6000
Wee Creatives 
This summer we are delighted to be returning with Wee Creatives! Live and in person, delivered in our newly transformed courtyard space. Across June, July and August there will be six sessions providing creative outdoor play for 2–5 year-olds and their adults. Expect finger painting, music making and creative crafts, not forgetting our super snack break. All materials will be provided (one pack per house hold) and a snack/drink for your wee creative is included in the ticket price.
We will be going ahead in most weathers so please remember to wear a coat, to wear a mask (adults) and bring something water proof to sit on.
Requirements: Wee creatives must be accompanied by an adult for the duration of the session.
If we are fully booked please email engage@capitaltheatres.com to join our waiting list. 
★★★★★
It was fun relaxed and more importantly we got to do all the stuff which we don't get to do in the house- MESS.

Wee Creative participant
★★★★★
My Granddaughter and I have enjoyed all the sessions. The programme offers a wonderful opportunity to try a different form of creativity each week

Wee Creative participant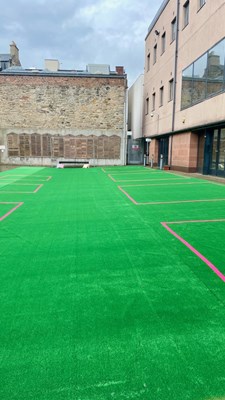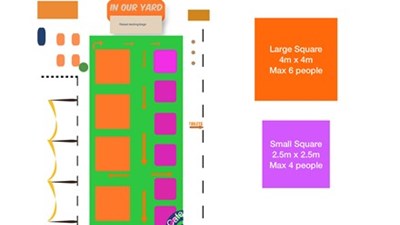 Dates: Fridays 10.30 - 11.30am
4 & 25 June, 9 & 23 July, 6 & 27 August 2021
June: Exploring visual art
July: Exploring Music
August: Exploring Dance and Drama
Capital Theatres is committed to keeping our audience, participants and staff safe. All activity will take place with experienced staff and within current Government guidelines. We are making over our courtyard space which has been designed to allow for social distancing between households. Spaces are strictly limited.
Detailed information of the guidelines and what to expect when you arrive will be sent to bookers prior to the event.
At Capital Theatres we believe in equitable access for all to the arts. We understand that access needs vary from person to person and we are committed to directly contacting all bookers to establish what support if any you may need to take part. If you have any questions prior to booking please contact: catrin.sheridan@capitaltheatres.com