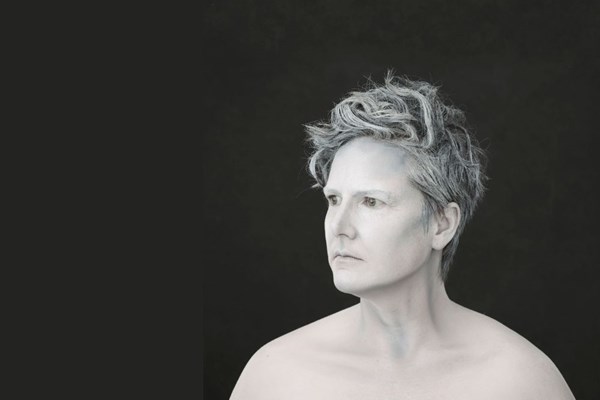 Hannah Gadsby: Body of Work
Box Office: 0131 529 6000
* Ticket prices include a contribution to the Theatres Development Fund. A £2 booking fee will be added at checkout. A £1 handling charge will be added if you ask us to post your tickets.
Hannah Gadsby: Body of Work
Hannah Gadsby, world class, award winning funny person, has a brand new live show - Body of Work – and it's arriving in the UK in March 2022!
In 2018 the global sensation and ground-breaking Netflix special Nanette really changed things for Hannah. She won an Emmy and a Peabody. After that a lot of people (heaps, actually) started paying attention to what she had to say. Opportunities came a knocking, but Hannah decided to stick with what she loves and couldn't quit: stand up comedy. 
So, in 2019 she wrote and toured the critically acclaimed Douglas from Helsinki to Washington DC and everywhere in between, culminating in recording the show for Netflix in Los Angeles in February 2020, just in time for well...the rest of 2020. The year that was like no other saw Hannah bunkering down in her homeland, Australia, sheltering from a global pandemic and pondering what was next.

That ponder is now a show. A brand new live show. One could say it's a new body of work. Couldn't one?
Please Note: If you choose to have your tickets posted, this will take longer than normal and may take a few weeks. As an alternative, please consider using e-tickets, or printing your tickets at home.
Discounts are available to people with disabilities, please call box office to buy your tickets. If you would like to book a wheelchair space or if you have any special requirements, please phone the box office who can advise. Our staff can be called on 0131 529 6000, by using Text Relay on 18002 0131 529 6003, or emailed at bookings@capitaltheatres.com.
From Monday 28 June 2021, the Box Office phones will be open Mon-Fri, 11-3pm.
All discounts may be withdrawn at any time. 
Capital Theatres aim to be accessible to all. We are committed to making your visit to our theatres as comfortable and enjoyable as possible. All of our Front of House staff undergo disability awareness training and Dementia Friend Training and will be pleased to assist you should you require any information or help.