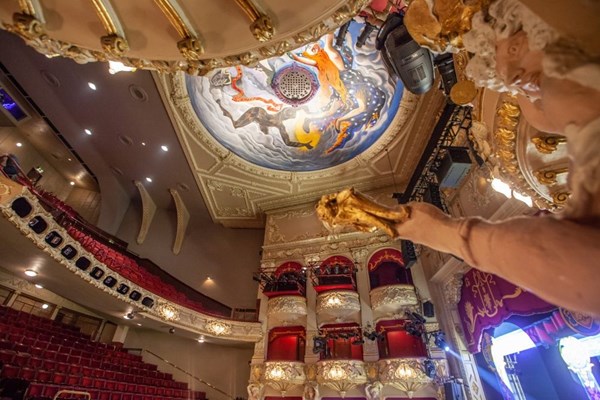 Running time (approx.): 3 hours
Box Office: 0131 529 6000
Curtain Up at the King's
We invite you to join us for a peak behind the curtain, some creativity and a tea and chat about your Kings Theatre
With the redevelopment of the Kings fast approaching, we want to invite you to explore the building and share your experiences and memories. Join us for an afternoon of conversation and activities as we raise the curtain on the the historic King's Theatre. The day consists of tours, informal chats and hands on activities such as a creative workshop in which you can design and build your own Kings theatre, perfect as a family activity. We would also love to hear about your local community and your interests over some delicious tea and cake. Take a look at the schedule below and book your free ticket online or over the phone.
Tour 1, 1pm-4pm
1pm - Welcome
1.30pm - Backstage tour
2.30pm - Design your King's
3.30pm - Share your thoughts
Tour 2, 4pm-7pm
4pm - Welcome
4.30pm - Afternoon tea
5.30pm - Backstage tour
6.30pm - Share your thoughts
The King's Theatre is a vital part of Scotland's cultural heritage and a theatre for everyone for generations to come

Brian Cox, Honorary Patron
Capital Theatres aim to be accessible to all. We are committed to making your visit to our theatres as comfortable and enjoyable as possible. All of our Front of House staff undergo disability awareness training and Dementia Friend Training and will be pleased to assist you should you require any information or help.