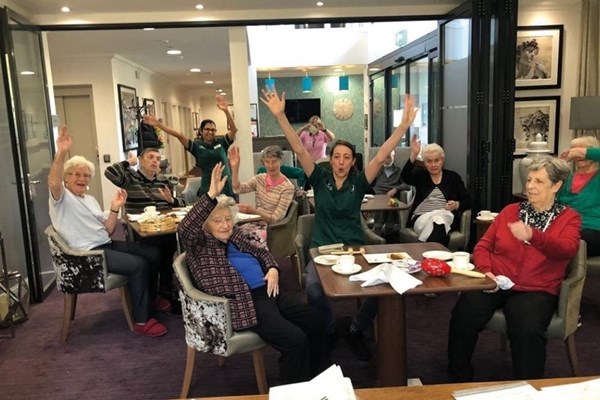 Dementia Friendly Together In Song
Running time (approx.): 45 minutes
Box Office: 0131 529 6000
If you require a wheelchair reservation or have specific Access needs please contact Box Office by calling 0131 529 6000 (Mon-Fri, 11am to 3pm) for further assistance.
Together In Song
Capital Theatres presents this series of dementia inclusive concerts in partnership with The Forget Me Notes Project. Each month, we live stream across Scotland, celebrating life's stories through a series of playlists picked, songs written and also performed by people with lived experience of dementia who will be joined on stage by dancers from local dance schools.
From May, we're thrilled to be hosting these events with a live audience as well as streaming the event. Tickets to attend in person cost £5 and include an ice cream (Carer goes free). 
As we slowly emerge from one of the toughest periods of our lives, let's join together and spread the joy and connection found through music.
These events will be held live in the Festival Theatre, as well as livestreamed.
You can now book for these events online at the link above. Additionally, you can email Dawn Irvine or book via our Box Office by phoning on 0131 529 6000, Mon-Fri, 11am-3pm, visiting the Box Office counter at the Festival Theatre during their opening hours, or by emailing at bookings@capitaltheatres.com. Please state whether you wish to attend in person, or to receive the live-stream link. 
Capital Theatres aim to be accessible to all.
We are committed to making your visit to our theatres as comfortable and enjoyable as possible. All of our Front of House staff undergo disability awareness training and Dementia Friend Training and will be pleased to assist you should you require any information or help.