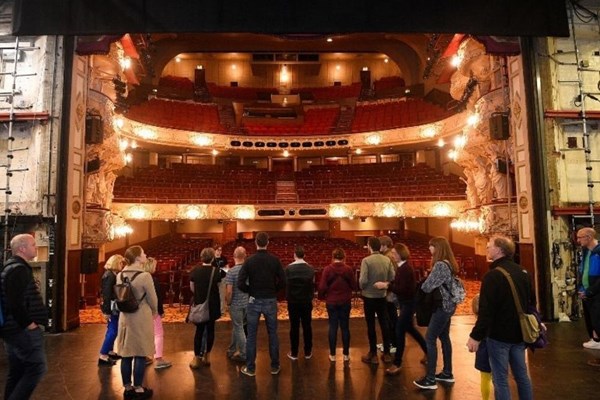 Capital Theatres Focus Group
Fri 25 Feb & Fri 27 May 2022
Box Office: 0131 529 6000
Contact Dawn Irvine (dawn.irvine@capitaltheatres.com) to book.
Capital Theatres Focus Group
As we slowly re-commence in person activities, we invite you to join us in working alongside Capital Theatres to continue to shape and guide the direction of our dementia friendly community. Join us, quarterly, sharing your expertise and knowledge as a creative contributor to the development of dementia friendly theatre or arts sessions or perhaps give us your insights into dementia enabled environments, online access and best practice. If you have lived experience of dementia we would love to reinvigorate our focus group, working together to flourish and raise awareness as a community, so please get in touch.
Tea, coffee and biscuits served and travel expenses can be reimbursed
To book, please email Dawn Irvine.
For more information on Capital Theatres dementia friendly community or to be added to our mailing list please email dawn.irvine@capitaltheatres.com or telephone: 0131 622 8444
Capital Theatres aim to be accessible to all. We are committed to making your visit to our theatres as comfortable and enjoyable as possible. All of our Front of House staff undergo disability awareness training and Dementia Friend Training and will be pleased to assist you should you require any information or help.