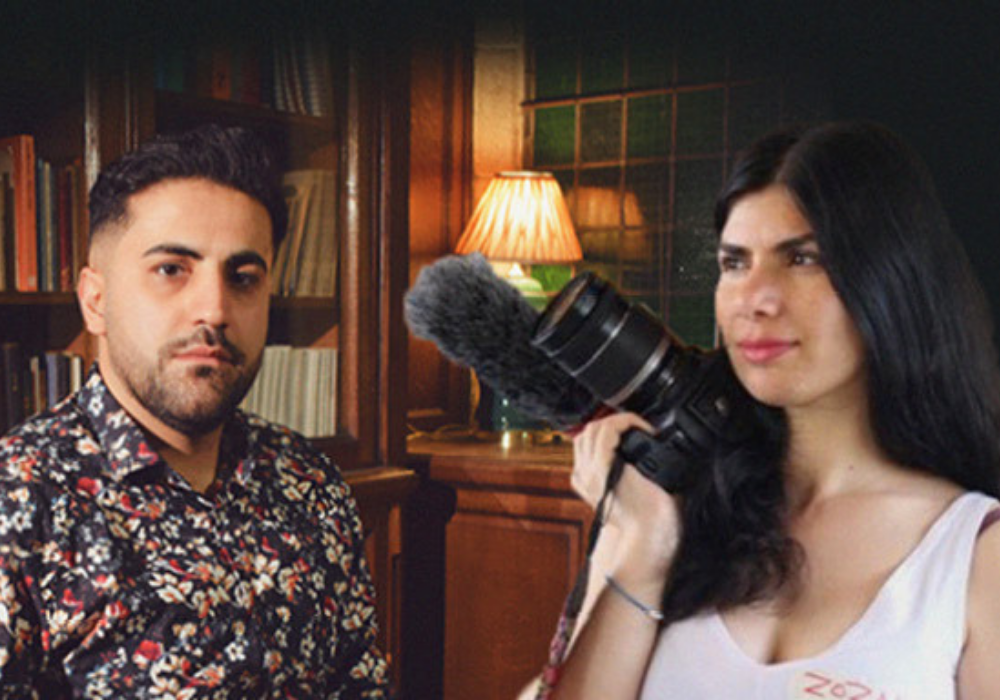 EIF: Vocal
Mon 1 Jan 0001 to Sat 13 Aug 2022

3pm
Running time (approx.): 1 hour
The Studio
Box Office: 0131 529 6000
Ticket prices
*Tickets bookable via eif.co.uk
Edinburgh International Festival
Vocal
A performance of Persian classical and folk music hosted by Zozan Yasar and featuring Aref Ghorbani, interspersed with conversation around the censorship of music and cultural expression.
Join Aref Ghorbani and Zozan Yasar as they reflect on experiences of state censorship and the everyday restrictions placed on cultural leaders and communities.
Aref Ghorbani is an Iranian classically trained musician who came to Scotland as a refugee in 2018. He is a key member of the Musicians in Exile community project which brings together asylum-seeking and refugee musicians in Glasgow and was awarded Scotland's National Diversity Award in 2019.
Zozan Yasar is a Kurdish journalist, photographer, storyteller, and Human Rights Activist concentrating on women, minority rights, humanitarian, and Middle Eastern politics. She has a BA in Political Science and International Relations from the University of Istanbul in Turkey. She is the co-founder of the Kurdish Women Podcast, which aims to promote transnational feminism between women all over the world. Her social and political interests have led her to work with various organizations and initiatives such as Voice of America in the Middle East, Witness Change Project, and other media outlets in the UK.
The Refuge series is supported by British Council, Edinburgh Futures Institute at theUniversity of Edinburgh and Claire and Mark Urquhart
Made possible through the PLACE programme
Artists
Refuge Series
Zozan Yasar
Aref Ghorbani
Discounts
From priority booking, under-18s are entitled to a 50% discount and disabled people are entitled to a 30% concession discount.
From 8 April 2022, there is a 30% discount for recipients of pension credit, universal credit, employment and support allowance or jobseeker's allowance, art workers, full-time students and 18-25 year-olds . Subject to availability and may exclude top-price tickets. Proof of eligibility may be requested at venues.
Ticket prices may vary from previously published prices.
All discounts may be withdrawn at any time. 
Access
Capital Theatres aim to be accessible to all. We are committed to making your visit to our theatres as comfortable and enjoyable as possible. All of our Front of House staff undergo disability awareness training and Dementia Friend Training and will be pleased to assist you should you require any information or help. 
Musical

Tue 6 to Sat 10 September